Discover Mexico by hireal car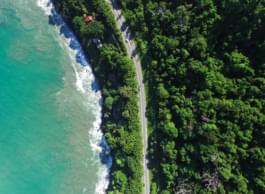 Coastal road in Mexico
There is a lot to experience in Mexico and there is no better way than hiring a hireal car! Driveboo.com cooperates with all well-known car hire companies in Mexico and helps you with the price comparison of the offers. With the right vehicle you are perfectly prepared for your trip to Mexico. Discover dreamlike beaches in Puerto Escondido, mysterious ruins and a fascinating landscape.
With a hireal car you are always flexible and independent of public transport.
Which airports are there in Mexico?
If you want to be mobile and flexible in Mexico right from the start, it is best to pick up your hireal car directly after your arrival at one of these airports:
Visit these cities of Mexico with a hireal car
Take a road trip through Mexico and visit the following cities. In the table you will find the distance from Mexico City.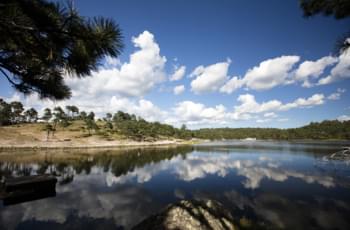 Chihuahua, Mexico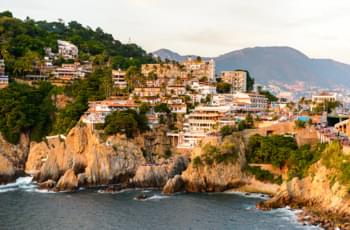 Acapulco, Mexico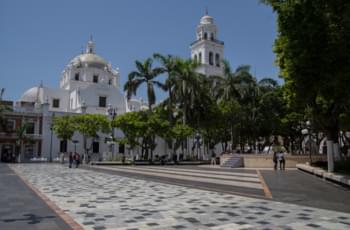 Veracruz, Mexico
What does one-way hireal mean?
If you select the one-way hireal option when booking, you can return the hireal car to a location other than the pick-up location. This is especially useful if you are planning a road trip with your hireal car and want to see as much of Mexico as possible.
You can also take advantage of the additional driver option. This way you can take turns driving the hireal car and everyone can enjoy the view.
Hire a car and explore the land of the Aztecs
The cultural sites like Chichén Itzá or Teotihuacán are easy to reach by hireal car. Chichén Itzá is one of the new seven wonders of the world that you can visit as a day trip from Cancún. Teotihuacán is located in the Central Highlands of Mexico and is a UNESCO World Heritage Site. Park your hireal car and explore the archaeological site on your own.
THE MOST BEAUTIFUL BEACHES
You will find a dreamlike beach with breathtaking scenery at the Riviera Maya in Tulum. Here you can visit the archaeological site and then sunbathe on the beach. Other beautiful beaches are Playa del Carmen, Cancún, Cozumel, Isla Mujeres and many more. A special insider tip is the Isla Holbox, a small Mexican paradise. Leave your hireal car at one of the Car parks at the harbour and take the ferry to the small island. Only golf caddies are allowed on the island. Unlike Cancún, this Mexican island is an ideal place to relax. The long white sandy beach and turquoise water invite you to sunbathe and to dive.

Cozumel Island
A trip to Mexico should also include a visit to some Cenotes. Cenotes are limestone holes filled with fresh water, which were formed by the collapse of a cave ceiling. Get into your hireal car and discover the adventurous locations on your own.
These are the most beautiful cenotes in Mexico:
Grand Cenote
Cenote Calavera
Cenote Ik'kil
Cenote X'keken
Hire a car in Mexico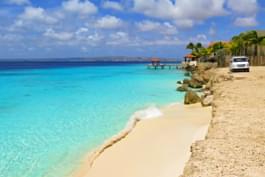 Hire a car in Mexico
When you book a hireal car in Mexico, there are a few things you should keep in mind. Night rides should be avoided in Mexico as the road limits and signs are not illuminated. On the roads there are often thresholds where you have to drive slower with the hireal car. However, other drivers usually warn you of such dangers.
Driveboo.com wishes you a pleasant and safe trip and lots of fun in Mexico!