Hireal car Oaxaca: On the road in fascinating Mexico
Discover historical treasures, magnificent buildings and breathtaking beaches on your journey by hireal car through Oaxaca. The capital, Oaxaca de Juárez, is a UNESCO World Heritage Site and one of Mexico's most beautiful cities. Or take a hireal car to Puerto Escondido. The town is located on the Pacific coast and is a popular destination for surfers. Be inspired by the joy of life of the Mexicans and enjoy a drive along the coast in a hireal car. Driveboo.com shows you the best offers of car hire companies. Book your dream car for the Oaxaca region today and look forward to an unforgettable journey.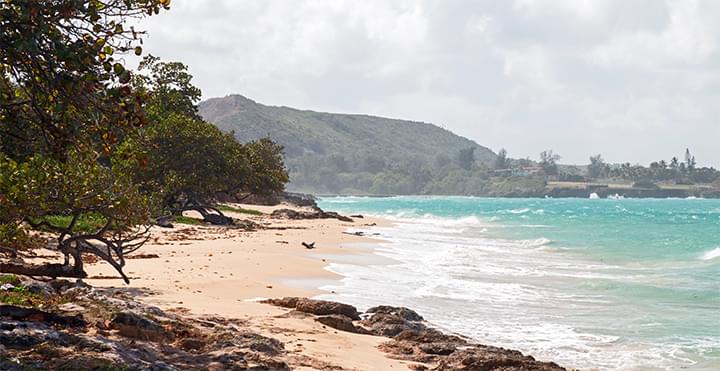 Look forward to Puerto Escondido
At which airports in Oaxaca can I pick up a hireal car?
If you want to travel flexibly and independently of public transport from the very first moment, you can pick up your hireal car at the airport immediately after your arrival. Car hireal companies are represented at the following airports:
What enchanting places and must-sees are waiting for me in Oaxaca?
Juchitán de Zaragoza is located a few kilometres from the Pacific coast. One of the most magnificent Indian markets in the country takes place here. Stroll through the alleys and immerse yourself in the world of colourful carpets, delicious food and fine arts and crafts.
Puerto Escondido means "hidden harbor" and is a real insider tip! Get into your hireal car and drive to the small town. Have a wonderful time in Oaxaca while enjoying the breathtaking beach. In the south you will find mainly surfers and locals. You will be thrilled by your trip to Puerto Escondido!
Santo Domingo Church, Oaxaca
Santo Domingo de Guzmán Church
Jardín Etnobotánico de Oaxaca
Mercado Benito Juárez
Museo Textil de Oaxaca
Contemporary Art Museum
Basílica de Nuestra Señora de la Soledad
Centro Cultural Santo Domingo
Centro Fotográfico Álvarez Bravo
La Casa de las Artesanías de Oaxaca
Discover more exciting cities of Mexico by hireal car
If you still haven't seen enough of Mexico after your holiday in Oaxaca, you should definitely visit these cities: