Discover Tenerife by hireal car
Compare car hire offers for Tenerife and find matching offers. Driveboo works with all the major car hire companies in Tenerife. Thanks to our transpahire price comparison, you can find a cheap hireal car at Tenerife Airport or at any other pick-up point on the island. Similar to Mallorca, Tenerife attracts thousands of tourists from all over the world every year. Tenerife does not only lure with dreamlike beaches and historical treasures, but also with an impressive splendour of unique natural spectacles. Those who want to explore the island that belongs to Spain on their own and independently from public transport, should book a hireal car. Not only can you find a suitable hireal car for Tenerife easily on Driveboo.com, but you can also book it cheaply. With the practical comparison calculator you can choose the best one for you from a variety of offers.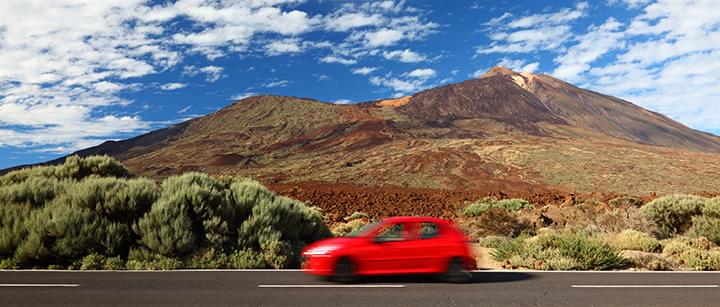 Travelling in Tenerife with a hireal car
Do you have any questions about car hire Tenerife? Then do not hesitate to contact our service team via chat or phone! We have a large selection of offers, no matter if you want to book a hireal car without credit card in Tenerife or if you want a special vehicle category.
Car hireal Tenerife: hire a car after landing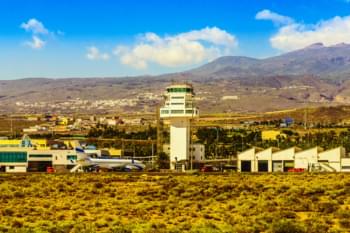 Pick up your hireal car directly at the airport
It is particularly comfortable to get into the high-quality hireal car of a reliable car hire company immediately after landing on the sunny island of Tenerife. This is possible at these two airports of the largest holiday island of the Canary Islands:
Even though it is possible to hire a car spontaneously, we recommend to book the hireal car comfortably and quietly from home. Simply enter the desired airport as collection point for the hireal car in the search mask and use the practical overview to find the best offer for you. Alternatively, you can also pick up your desired vehicle in Santa Cruz de Tenerife.
Hireal car models Tenerife: Comfort begins with the boot
If you collect your hireal car right after landing on Tenerife, you do not need a taxi to get to your hotel. The hireal car can carry all baggage for a fun holiday effortlessly in the boot.
If you need a lot of space for a family with children or you plan on bringing a lot of equipment for diving with you to Tenerife, you can hire the right car in form of a minivan.
Are you an active holidaymaker and nature fan? Then we recommend hiring an SUV for your holiday in Tenerife. In this way you are guaranteed not to get stuck and make good progress even in bumpy terrain.
The picnic basket for an excursion with your loved one is quickly and safely stowed away in the boot of the convertible. Now the trip can start along the coast of Tenerife. Feel the wind in your hair and enjoy the view.
Which highlights should I not miss in Tenerife?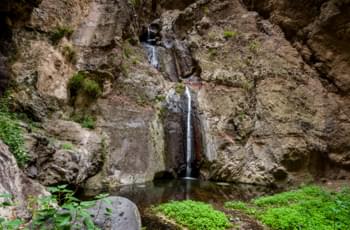 Barranco del Infierno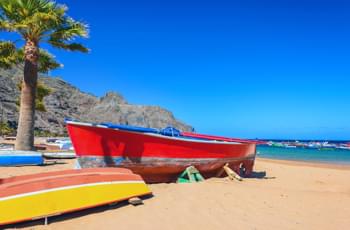 Playa de las Teresitas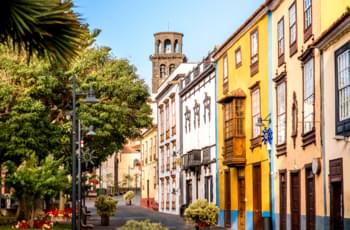 La Laguna
In Tenerife there is something for nature lovers as well as for sun worshippers and city lovers. Simply hire a car and drive to your desired destination on Tenerife. Don't miss these sights:
Barranco del Infierno: The Barranco del Infierno is located in the southwest of Tenerife near the city of Adeje. Park your hireal car and embark on an exciting hike through a varied flora and fauna.
Playa de las Teresitas: At the beach Playa de las Teresitas in the northeast of the island you can enjoy Caribbean flair. Relax on the golden sandy beach with a cool cocktail and let your soul dangle.
La Laguna: Another worthwhile destination on Tenerife is the university town of La Laguna. Here you can visit a variety of historical buildings and museums. It is not without reason that the city is a UNESCO World Heritage Site.
Car hireal Tenerife: Calculator for the comparison of car hire prices in Tenerife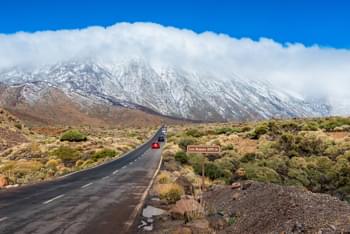 Mietwagenfahrt auf Teneriffa
On Driveboo.com you can compare the offers of local car hire companies with just a few clicks. A practical filter function on the portal makes it possible to make a preselections. This allows travel enthusiasts to see, even before their trip to the Canary Islands, which vehicles are actually available for the desired holiday period on Tenerife. The convenient comparison function helps future Tenerife holidaymakers to search for offers that are particularly inexpensive from the comfort of their home.
Provider for cheap hireal cars on Tenerife: Collection and delivery
This must be taken into account when returning the hireal car: When returning your hireal car to the local car hire company, simply follow the rules of the contract as set out in the hireal conditions. Whichever station in Tenerife you wish to drop off your hireal car at, make sure you comply with the return location, time, date and station specified in your individual quote.
If the trip is suddenly cancelled, the hireal car booking can be cancelled free of charge up to 24 hours before the start of the trip.