Compare and book a hired car at Tenerife Airport (TFS)
Tenerife and the Canary Islands in general are a great destination. Is a holiday in Tenerife worthwhile in winter? Tenerife, thanks to its geographical location, maintains temperatures of up to 22 degrees from December to February. The Canary Island is therefore ideally suited as a winter destination. A special feature, despite these warm temperatures, is the ski resort of Pico del Teide. So from December to February, the warm temperatures can be enjoyed on the coast and you can go skiing anyway. This contrast makes Tenerife the absolute winter insider tip. To get the most out of your Tenerife trip, we recommend booking a cheap car hire at Tenerife Airport. Compare with Driveboo the offers for rental cars at Tenerife Airport to get the best deal.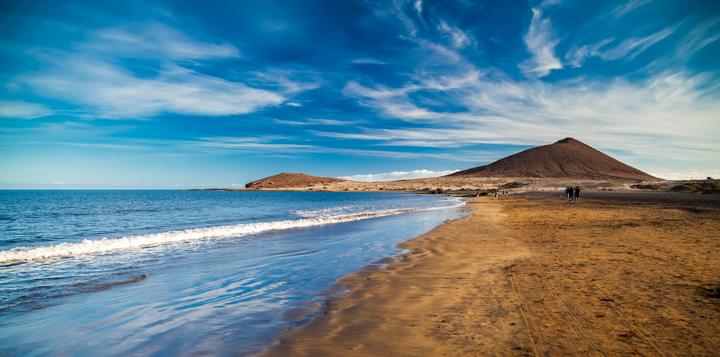 Picking-up your hired car at Tenerife Airport upon arrival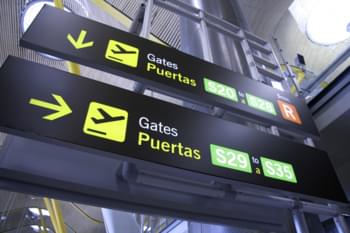 Where do I pick up my hired car at Tenerife Airport? Depending on the arrival time and airline, you will be able to pick up your baggage at Tenerife Airport (TFS) either on level -1 or on level 0, and then pass through customs, from where you will reach the counter of your car hire company in just a few steps. If the corresponding counter on level -1 is not manned, you will certainly find a contact person on level 0, as all car hire companies have a counter on both levels.
A hired car at Tenerife Airport - the best choice for transport
Thanks to your hired car you can easily reach both the north and the south of the island. The journey time from the airport to the capital of Tenerife is about 40 minutes and the route is very well signposted. Go with your hired car in your resort and the surrounding area on a journey of discovery and let the volcanic island of Tenerife captivate you. If you want to make some excursions across the island, you will find some interesting points of contact in the table below:
Your hired car on Tenerife is taking you along a road trip
With a hired car on Tenerife you can explore the best beaches and sights of the island. Tenerife's road system is well developed and is, thanks to the motorway TF-1, convenient to discover. Below we have compiled some of the TOP excursion destinations for you:
the Teide National Park with its volcano and observatory

the Cueva del Viento (the only lava cave of this kind in Europe)

the Piscinas Naturales El Caletón near Garachico

the botanical garden in Puerto de la Cruz

the Basilica de Nuestra Senora in Candelaria
Celebrate with the locals in February! Book a holiday in February and join the Tenerife Carnival in Puerto de la Cruz, where the whole island celebrates exuberantly.
Arriving Tenerife during spring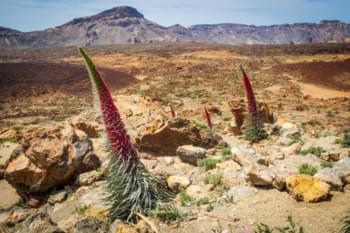 Especially in spring a road trip along Tenerife is highly recommended. Enjoy the nature and arrange your trip according to your wishes. In spring there are pleasant temperatures between 20 and 24 degrees. Thanks to the mild temperatures, spring is ideal for hiking. Especially a visit to the National Park Parque Nacional del Teide should be on your program in spring. In 2007, the park was even named a UNESCO World Heritage Site. In spring you can marvel at the red wildprets viper's bugloss, a shrub that grows up to three meters high and has numerous small red shining flowers. You can also find the Teide violet in the park in spring, from an altitude of 2,500 meters.