Car hire Playa de las Américas: round trip Tenerife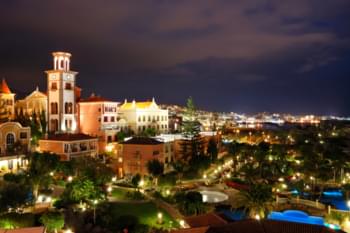 Deep blue water, always a light breeze, exuberant party atmosphere and much more, await you in Playa de las Américas. Whether you want to plunge into the nightly fun on the party mile or relax on the beach during the day, in Playa de las Américas, the former fishing village, you will definitely not get bored. But what would a holiday in Tenerife be without getting around a bit? Of course, you can join one of the many guided tours to explore the island, but who wants to always match the pace of a tour group? Take advantage of the flexibility that a hired car offers you and compare with Driveboo the offers of car hire companies in Playa de las Américas and in Tenerife. Choose the car that suits you best from the comfort of your home, book online and plunge into your very own adventure.
Car hire Playa de las Américas: Discover the surroundings in summer and autumn
What would a stay in Tenerife be without a hike through the Anaga Mountains in the far northeast of the island or a climb up the 3.718-meter Pico del Teide? Embark on an exciting round trip in Tenerife with your hired car from Playa de las Américas, which is guaranteed to remain positively in your memory for a long time. We have compiled some of the most interesting excursion destinations for you below.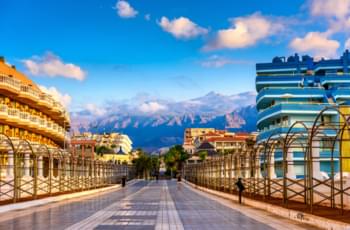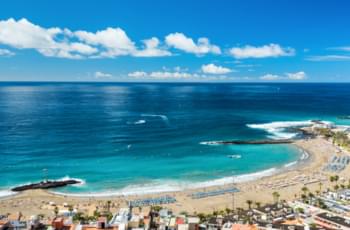 Can I also hire a car in Playa de las Américas?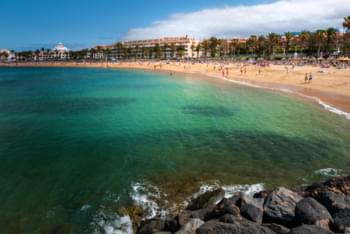 Of course, you can hire a car in Playa de las Américas, as quite a few smaller providers have set up shops in addition to the offices of the usual car hire companies. However, looking at what's on offer at 16 kilometers away car hire companies at Tenerife South Airport (TFS) may be worthwhile, as you can hop right into your hired car after your short flight to head to Playa de las Américas. Reserve a car from home and save yourself from long lines at local car hire agencies.
Which insurance is best for my car hire in Playa de las Américas?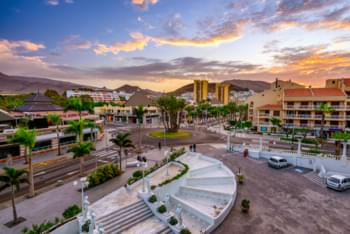 Even though the traffic on Tenerife is relatively manageable and accidents are rather rare, you should still take out "fully comprehensive insurance without excess"and also choose a cover sum as high as possible In your liability insurance.
In addition, it makes sense to think about where you want to move around with your hired car. Would you like to only stay on the well-developed roads or do you want to try a diversion into imponderable terrain? Then you should take out an additional glass or underbody insurance if necessary.
What do I do if the hired car I booked is damaged when I pick it up?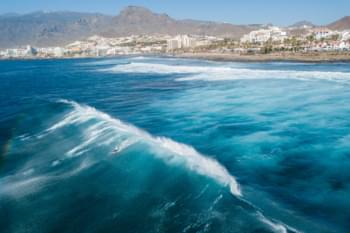 Although it shouldn't, it could happen, especially in the high season, that minor defects in a hired car couldn't be fixed in a hurry. Scratched rims, a scratch on the bumper or a dirty seat are things that you should not let go without a second thought. Here it is advisable to directly consult the employee of the hired car company, to record the defects in writing and to especially take photos, if it is not possible to exchange the car. So you ensure that you later when returning the hired car, will not be held responsible for the defects. Should a technical defect appear, which occurs after driving off please contact directly your car hire company, they will help you guaranteed quickly.
How fast am I allowed to drive my hired car in Playa de las Américas?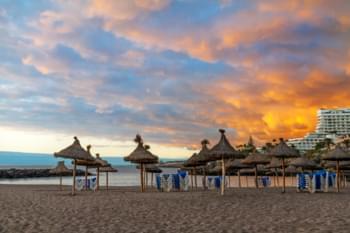 Generally, the maximum speeds on Tenerife hardly differ from those in European countries. However, there are also traffic-calmed zones here, where you should definitely pay attention to the signs. The maximum speeds are:
Interurban: 40 km/h or 50 km/h
Out of town: 90 km/h
Motorway: 110 km/h
Parked wrong? That can be expensive in Playa de las Américas!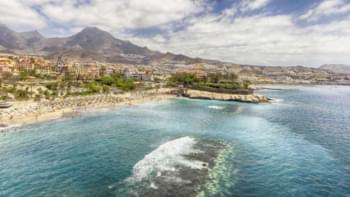 Of course, on holiday the mood is often boisterous and those who have not partied in their own town may be tempted to drive back to the hotel in their hired car. Please refrain from doing so and better call a cab for the ride home. What penalties and fines you can face with your hired car in Playa de las Américas, we have compiled below. Exceeding the speed limit on all roads, depending on the speed limit can cost between 100 EUR to over 600 EUR fine and bring you plus up to six points in the traffic register. For speeding, however, in the worst case, imprisonment and/or community service could be ordered. Below you will find some more penalties that you could expect if you should not obey the traffic rules:
Wrong overtaking: from 200€
Ignoring red lights: from 200€
Speaking on the phone without a hands-free system: from 91€
Forgetting to put on seat belt: up to 200€
Warning vest not worn: up to 90€
Promille limit of 0,3 or 0,5 exceeded: from 300€
Wrong parking: from 90€
Is there any free parking in Playa de las Américas where I can park my hired car?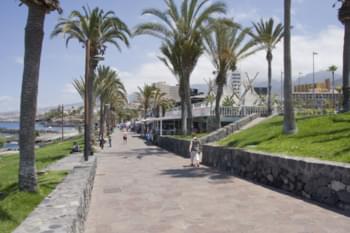 Generally, you can park your hired car in Playa de las Américas wherever the edge of the roadway is marked with a blue line. However, these are chargeable parking zones. A yellow line, on the other hand, means that you are in an area of absolute stopping restriction. In white parking zones you can park continuously for free and at night, on weekends and at lunchtime the blue areas are normally also free of charge.
When is the trip to Playa de las Américas worthwhile?
With more than 300 days of sunshine per year, Playa de las Américas is one of the destinations that are worth a trip all year round. Those who rather prefer the quiet and seclusion and would like to join some hiking tours on the island, should definitely make a trip to Playa de las Américas in winter and spring. Water rats and surfers feel on the other hand in summer and autumn especially good.