Book a hireal car for Campeche and drive flexibly through Mexico
Have you always wanted to drive through Mexico by hireal car? Then book a hireal car today and start your tour in Campeche. Discover paradisiacal beaches, charming cities and breathtaking nature in Campeche. With a hireal car you will always travel flexibly. Find the car of your dreams on Driveboo.com and book at the best price. Campeche and the rest of Mexico are waiting to be explored by you by hireal car!
Car hireal Campeche: Get your hireal car here
If you book your preferred vehicle online in advance, you can pick it up easily after your arrival in Campeche at one of the car hire companies. You can pick up your hireal car at any of the following locations:
What are the highlights of Campeche?
Take your hireal car to the most exciting sights in Campeche. Make sure you visit the following places:
Discover Campeche's neighbouring regions by hireal car
Visit Mérida, the white city, by hireal car. Stroll through the alleys and enjoy the ambience. Another point on your list should be Izamal, the city of three cultures with the pyramid Kinich Kak Moo. And the village of Valladolid is definitely worth a trip by hireal car as well.
Look forward to breathtaking beaches in Playa del Carmen, Bacalar and Chetumal. You can also follow in the footsteps of the Maya and explore the temple complex of Tulum. In the evening, don't miss the famous clubs and parties in Cancún. As you can see, there's always something going on in Quintana Roo!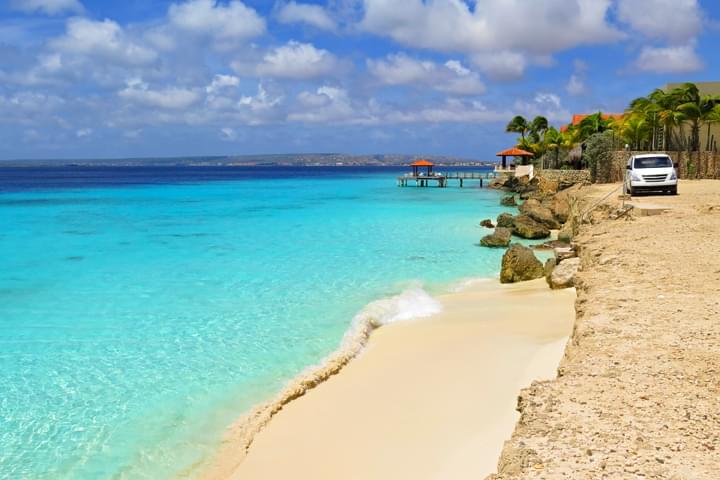 Drive directly to the beach by hireal car
If you hire a car, make sure you drive to Villahermosa in Tabasco. The small colonial town convinces with a charming flair. An excursion by hireal car to the nature reserve La Venta is also worth a visit.