Embark on a road trip by hireal car in México
Discover the state of México flexibly and independently with a hireal car. México is centrally located in the interior of Mexico and is an excellent starting point for a road trip by hireal car. Explore the capital Toluca de Lerdo or visit other cities such as Mexico City, Morelia, Guadalajara or Veracruz by hireal car. The country offers so much variety that there is definitely to time for boredom. Simply book the right vehicle on Driveboo.com and start your road trip in México.
These are the places with car hires in México
In México you can pick up a hireal car at many locations. The easiest way is to book your hireal car online in advance and pick it up at one of the following locations:
Alternatively, you can pick up your hireal car at Toluca Airport. In this way you can start your holiday in México immediately after your arrival.
Cruise through México's capital Toluca de Lerdo in your hireal car
The capital of the México region has some highlights to offer. Discover exciting monuments, visit one of the museums or have a picnic in the park. You should not miss the following must-sees in México:
Cosmovitral
Toluca Cathedral
Plaza Gonzalez Arratia
Museo de Historia Universitaria José María Morelos y Pavón UAEM
Centro Cultural Mexiquense
Museo Torres Bicentenario
Where could my next trip go to?
You haven't had enough of Mexico yet? Then travel to the Pacific coast the next time. Here you can drive along the coast with a hireal car and discover places like Acapulco, Puerto Escondido and Salina Cruz. Or follow in the footsteps of the Maya and drive to Mérida, Cancún, Tulum and Chetumal in your hireal car. Here you should visit in any case the following highlights with the hireal car: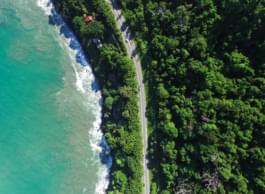 Roadtrip in Mexico
Chichén Itzá
Maya Temple in Tulum
Jungle City Calakmul
Isla Holbox
Sian Ka´an National Park
Underwater Sculptures near Cancún
Isla Mujeres