Discover the peninsula Baja California by hireal car
Discover the endless expanse of Baja California with a hireal car on your own. Immerse yourself in Mexico's unique atmosphere as you drive through Baja California in a hireal car. You can find the right vehicle on Driveboo.com. The portal shows you the offers of the car hire companies transpahirely. In this way you can book your dream car at the best price. Pick up your hireal car immediately after your arrival in Baja California. What are you waiting for? Pack your suitcase and set off for Baja California!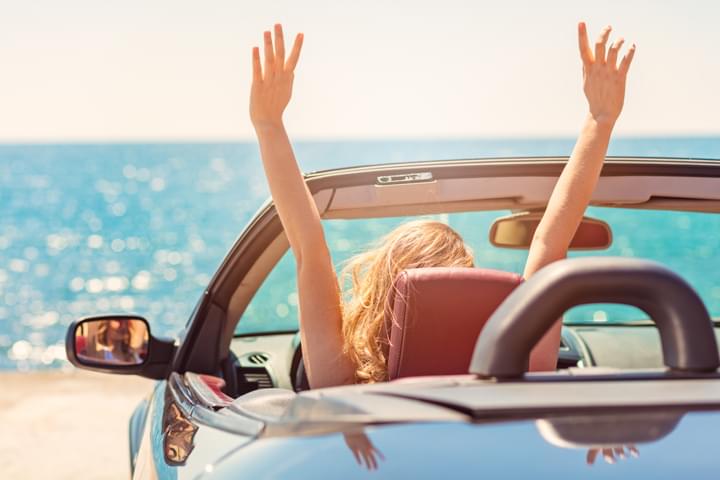 With the hireal car to the beach in Baja California
These are the places where you can get your hireal car
You can pick up a hireal car from the following locations in Baja California:
What are the options for my hireal car?
On our portal you can apply diffehire filters for your hireal car. In this way, your desired car will meet your individual wishes and needs.
If you want to cruise through the cities of Baja California, a small car is the best option. In this way you can fit into even the smallest parking space. A minivan is suitable for a holiday with the whole family. If, on the other hand, you want to impress your new girlfriend, book a sports car and cruise along the coast.
Whether air conditioning for hot days, or automatic - on our portal you can select diffehire equipment and make the hireal car fit perfectly to your wishes.
We recommend that you take out fully comprehensive insurance without excess. In this way, you will not incur any further costs even in the event of damage. In addition, you can select glass and tyre protection as well as underbody protection if required. With the right insurance, your holiday is guaranteed to be stress-free.
Visit the highlights in Baja California with your hireal car
Since you will always be flexible and independent with a hireal car, you can visit all your desired destinations. These destinations should definitely be on your to-do list: