Car Hire in Africa
Driving a hireal car through Africa is an impressive experience, especially for adventurous travelers. For your discovery tours in Africa, Dirveboo.com offers high-quality hireal cars of various models and vehicle types at all major African airports, such as Cape Town (South Africa), Nairobi (Kenya) or Casablanca (Morocco) as well as many other popular destinations. Simply select your desired hireal location from the wide range of available pick up stations and plan your trip individually and according to your wishes.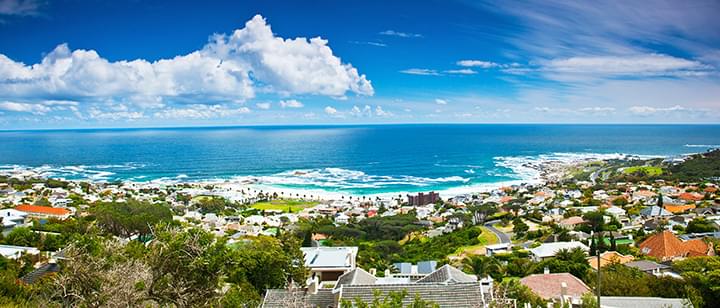 Visit Cape Town with your hireal car
Discover the sights of Africa by hireal car
The second largest continent in the world offers an incredible variety of landscapes, animal species and cultures. Whether it's the Kilimanjaro in Tanzania as the highest mountain in Africa, the colourful hustle and bustle in Cape Town around the famous Table Mountain or the overwhelming Victoria Falls on the border from Zambia to Zimbabwe - with a hireal car you are always independent in Africa and can determine your own route independently and according to your wishes. Safaris through the numerous national parks of South Africa can also be undertaken with your own hireal car. If you are planning a wilderness trip, it is best to hire a vehicle with all-wheel drive or an off-road vehicle with plenty of ground clearance.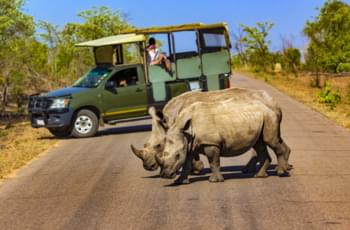 Rhinos in the Kruger National Park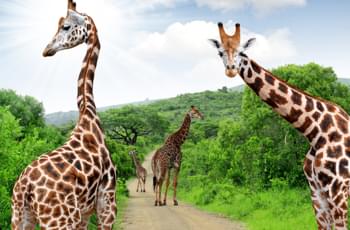 Giraffes in the Kruger National Park
What you need to keep in mind when hiring a car in Africa
Outside of the big metropolises, the road network is hardly frequented and invites you to wander through the impressive landscape of Africa. When hiring, make sure that there is a left-hand drive bid in some countries. In Tunisia, Morocco and Ghana, for example, they are driving on the right-hand side of the road, while in South Africa, Namibia and Zambia they are driving on the left-hand side. Accordingly, the steering wheel is on the right-hand side of the hireal vehicles in countries with left-hand drive. If possible, carry an international driver's license with you to avoid problems when hiring a car in Africa. You should also bear in mind that toll charges for roads and border crossings have to be paid in some parts of Africa.