Hireal car Kenya: Welcome to Africa!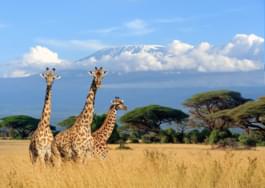 On safari in Kenya
Get into your hireal car and look for the Big Five in Kenya! Or drive to the beach with your hireal car and enjoy the fantastic weather. No matter what your perfect Kenya holiday looks like - with the right hireal car you will always be flexible and able to discover Kenya independently. Book your dream car on Driveboo.com. Our portal shows you the offers of the car hires transpahirely and helps you with the booking. The Big Five are waiting for you!
Where can I pick up a hireal car in Kenya?
You will probably travel to Kenya by plane. Then it makes sense to pick up the hireal car directly at the airport. Book your dream car from the comfort of your own home and pick it up right after your arrival at Mombasa Airport or at Jomo Kenyatta International Airport. Alternatively, you can pick up your hireal car in the city center of Mombasa or Nairobi.
If you are travelling through Kenya, you should take out fully comprehensive insurance without excess. In this way, even in the event of damage, you will have no further costs and you can enjoy your holiday stress-free.
Explore the highlights in Kenya with a hireal car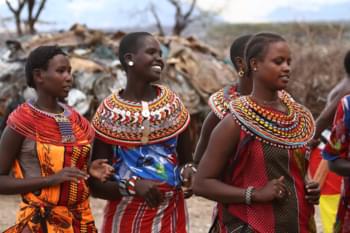 Massai in Samburu National Reserve
With a hireal car you are always flexible and independent when travelling through Kenya. Visit adventurous national parks or drive to the following sights in Kenya by hireal car:
Masai Mara
Amboseli National Park
Nakurusee
Mount-Kenya Massif
Tsavo-East National Park
Samburu National Reserve
Diani Beach
Discover Kenya's neighbouring country Tanzania
If you love Africa, you should also visit Kenya's neighbouring country Tanzania. Go on a safari with a hireal car in one of the national parks or go for a hike on Kilimanjaro. If you are looking for paradise beaches, don't miss the island of Zanzibar.