Book a hireal car in Morocco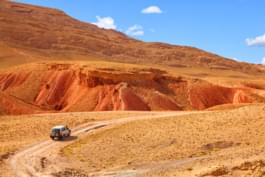 Moroccan desert by hireal car
The North African country Morocco is very popular with culture lovers and sun worshippers. A holiday is possible both at the Mediterranean Sea and at the Atlantic Ocean. To discover the country, it is worth hiring a car in Morocco. With a hireal car you will be flexible and able to visit the diffehire cities in Morocco individually. Most tourists arrive at one of the airports and collect their hireal car directly from a car hire company at one of the terminals. Other pick-up points are in Casablanca, Fès, Tangier and Marrakech.
These are the airports in Morocco
At the airports there is a large number of car hire companies with which we cooperate in Morocco. Below you will find a list of the airports in Morocco:
Do you have any questions about booking a hireal car in Morocco? Then don't hesitate to contact our service team by phone or e-mail! We will be happy to help you with the hireal car and your travel booking.
Travelling in Morocco with a hireal car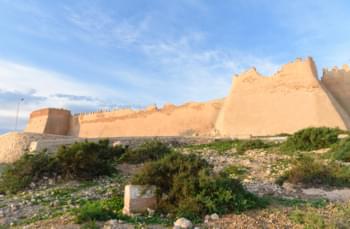 With the hireal car to Agadir
The roads in Morocco are in good condition, but it takes some time getting used to them. Also the more remote areas, like the desert near Merzouga, can be reached by hireal car via an asphalted road. The dense road network covers approximately 62,000 km, half of which is asphalted and easily accessible by hireal car. Motorways are used by both people and animals. The most beautiful places in Morocco can be reached individually by hireal car. The signs are in Arabic, as well as in Roman characters, so you won't have any problem finding you way.
In the cities, most people don't observe the traffic regulations. You need to pay special attention to the traffic when you are on the way with the hireal car. At a yellow flashing traffic light, it is better to stop the hireal car, as otherwise, a penalty may be imposed.
Morocco - holiday destination for culture enthusiasts and sun worshippers
The big cities of Morocco are connected by motorways, so that you can reach and visit these within shortest time by hireal car.
When travelling to Morocco, a visit to the city of Marrakech should definitely be on your list. Leave the hireal car and stroll through the alleys. Here you will feel like in a fairy tale from 1001 nights. Marrakech is colourful, loud, overloaded and much more. In any case, Marrakech is a definite must-see!
CAMEL TREKKING IN THE DESERT
With this unique experience you will experience 1001 nights very closely. Enjoy the view over fabulous dunes and the endless expanse of the desert while riding a camel. When darkness falls, a campfire is the perfect place.
OTHER HIGHLIGHTS AND ACTIVITIES
Ideas for active holidaymakers: surfing, climbing, hiking, kayaking, rafting
Visit Agadir
Djemaa el Fna
Todgha Gorges
Jardin Majorelle
Bahia Palace
Jbel Toubkal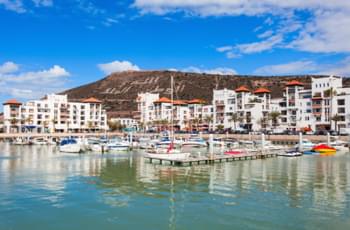 Port of Agadi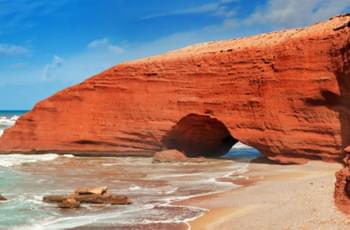 Legzira Beach