Discover "The Evergreen State" Washington by hireal car
Washington State is located at the Canadian border and can be easily explored by hireal car. With a suitable hireal car you can explore Washington's river valleys, beaches, forests and desert-like regions on your own. As far as the vehicle is concerned, Driveboo.com has the right model at the best price for your trip to Washington. What are you waiting for? With the right hireal car your holidays in Washington will be unforgettable!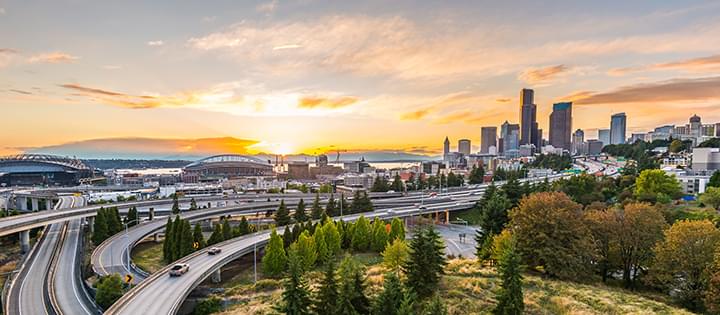 Skyline Seattle
Hireal car Washington: These are the car hire companies
There are many places in Washington State where you can pick up a hireal car. Simply book your desired car in advance online on our portal. All you have to do is pick it up at the car hire company of your choice after your arrival in Washington. In that way you will be mobile right from the start. You can find pick-up points in the following cities:
Are there car hires at Washington's airports?
If you want to travel flexibly and independently in Washington from the first minute, you can pick up your hireal car directly at one of the following airports:
The right vehicle for your trip to Washington
Choose your dream car for your road trip in Washington on Driveboo.com. Whether you are travelling on the country roads in an SUV or in a manoeuvrable small car in the cities - with the right hireal car your holiday will be an unforgettable experience. In addition to choosing the right car model, you can also choose other extra options for your hireal car. Just take a look at Driveboo.com and put together your perfect vehicle individually.
Washington car hire: What highlights shouldn't I miss?
If you are travelling in Washington by hireal car, you can reach all your desired destinations flexibly. Whether you're a nature, culture or sports enthusiast - in Washington everyone will get their money's worth. You could also drive to one of the beaches on the Pacific in your hireal car and take a relaxing stroll. There is no time for boredom in Washington! Don't miss the following highlights:
Olympic National Park
Mount Rainier
Space Needle
Pike Place Market
Puget Sound
Chihuly Garden and Glass
Museum of Pop Culture
Lake Crescent
Snoqualmie Falls
Museum of Flight
Gum Walk
Mount Adams
Lake Chelan
Ruby Beach
Diablo Lake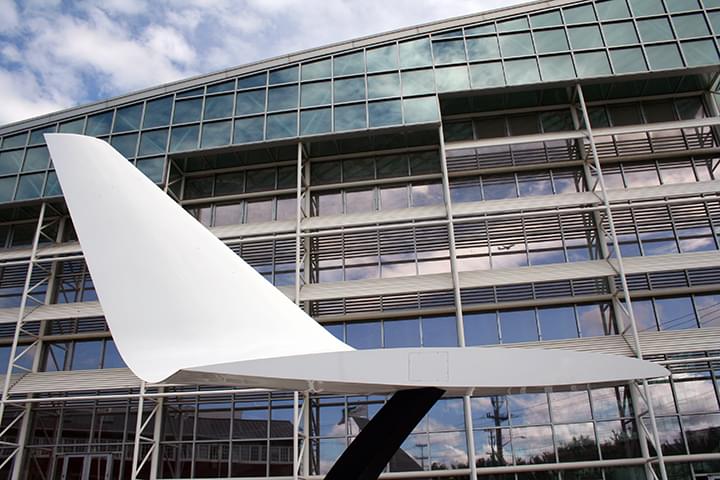 Museum of Flight