Car hire in the Caribbean
Blue skies, white beaches, clear water - the Caribbean is a dream come true for many travellers. The more than 7000 large, small and tiny islands each have their own individual charm and diverse cultures. With a rental car you have the possibility to explore the wonderful Caribbean region on your own. Choose your preferred vehicle model and your desired rental location in the Caribbean Islands from our car rental service. You can find rental cars in all major cities and airports such as Havana (Cuba), Santo Domingo (Dominican Republic), Nassau (Bahamas) or San Juan (Puerto Rico).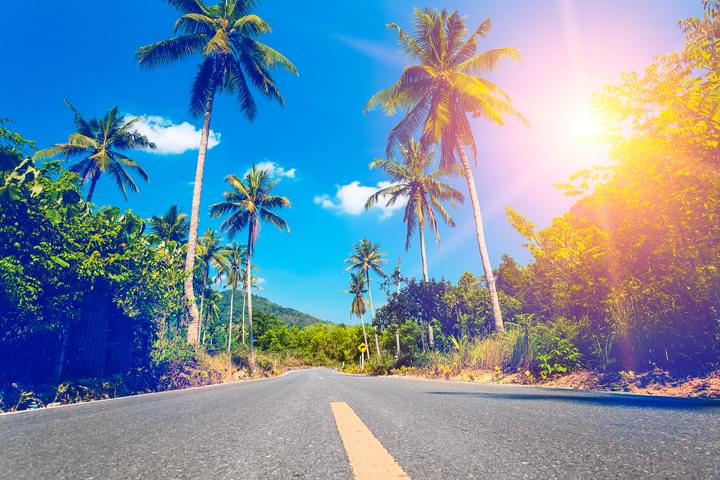 Cheap rental car offers to explore beautiful caribbean places
Explore dreamlike beaches in the Caribbean with a rental car
Apart from the fascinating beaches and numerous water sports possibilities, it is above all the always warm climate that attracts holidaymakers to the Caribbean. Tropical forests, impressive waterfalls and countless sunny beaches await sun worshippers and explorers. The fantastic islands also offer numerous sights and unique attractions on each island, which can be discovered with a rental car in particular. Jamaica, for example, has many well-preserved colonial buildings and interesting museums with its capital Kingston. San Juan and Havana with their picturesque old town centre invite you to visit the historic city centre, which is also a UNSECO World Heritage Site. You can also visit botanical gardens and national parks on your individual itinerary with your own rental car on the Caribbean islands.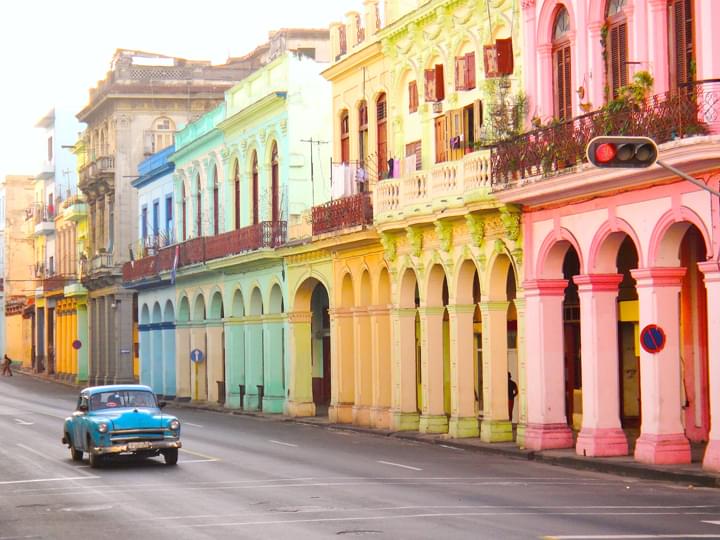 Explore Havana with your rental car
What to consider when renting a car in the Caribbean
On some of the Caribbean islands there is left-hand traffic. For example, the Bahamas or Jamaica are driven on the left-hand side of the road, while in the Dominican Republic, Puerto Rico or Haiti, for example, the right-hand lane is used. So don't be surprised when renting a car that the steering wheel is located on the right side of the car and the gearshift is to the left of the driver. If you are unsure about the gearshift, we recommend renting a car with automatic gearshift.