Car hireal Curaçao
Beautiful beaches, turquoise blue water and numerous sights: Curaçao offers everything for a truly dreamlike holiday. Experience the Caribbean island completely independently and flexibly with a hireal car!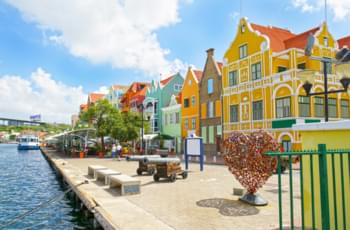 Discover Willemstad, Curaçao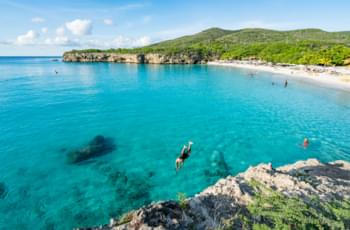 Bay in Curaçao
Curaçao – Dream Island of the Lesser Antilles
The Caribbean island of Curaçao is about 60 kilometres from South America. Since 2010, the island has been an autonomous part of the Dutch Kingdom. Curaçao is as attractive for seaside holidaymakers as it is for the numerous divers who explore the spectacular coral reefs. The capital Willemstad enchants with its historic colonial buildings, but also offers an exciting nightlife and shopping possibilities. Holiday-makers discover the islands best with the hireed car, since the island is not big, the public local traffic is however often badly developed.
Discover Curacao with a hireal car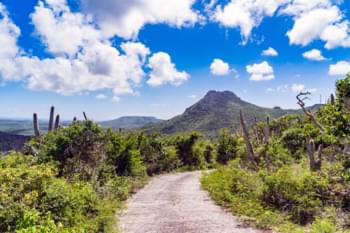 Curaçao by hireal car
Politically Curacao belongs to the Netherlands and is the largest island of the Dutch Antilles.
It lies off the coast of Venezuela. The island with its own charm covers an area of 444 square kilometres and is ideal for discovering a piece of paradise on your own with a hireal car.
Ideally you should pick up one of our Curacao airport car hires. Most car hires are located at the Curacao airport, hence is a wide range of hireal cars available.
For a visit to Dushi Korsou (sweet Curaçao), as the locals lovingly call the island, a hireal car is highly recommended. Many beaches and sights are not accessible by public transport and are difficult to reach on foot. With a hireal car you can explore the beauty of the Caribbean Sea independently. From any point of the island you can reach the place of your choice quickly by car.
Your hireal car takes you to dream beaches on Curacao
Start in Willemstad and drive to beautiful beaches. Make your very own tour with a hireal car and stay flexible. Curacao's beaches and coves are among the most beautiful in the world. Most beaches, such as Jan Thiel and Santa Barbara, are located in the quiet and protected south of Curaçao. With the hireal car you can reach almost all beach sections in less than 20 minutes. An excursion to the dream beach Playa Lagun in the northwest of the island is highly recommended. The paradise for divers and snorkellers can be reached in about 50 minutes by hireal car from Willemstad.
Tip: Although the rough north coast of Curaçao is not suitable for swimming, it is still worth a visit. With a hireal car you can drive along the coast and watch the natural spectacle of the waves hitting the rock formations. On the way there are always benches to rest and observe.
Sights on Curaçao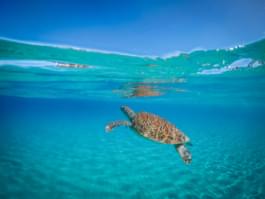 Swim with turtles
This Caribbean gem has much more to offer than the famous blue sea and beautiful beaches. From the city centre of Willemstad you can reach the most beautiful sights very quickly by hireal car. Fulfill a dream and swim with dolphins in the Dolphinacademie or visit the impressive Christoffel National Park. For a fee you can drive through the park - including historical remains of Indian settlements - by hireal car. The mountain route offers an impressive ride and many vantage points invite you to stop and linger.
Highlight Little Curaçao
An absolute must during your visit to Curaçao is an excursion to the neighbouring island of Little Curaçao. The uninhabited island is only one kilometre wide and barely three kilometres long. The beaches are spacious and snow-white, an island dream as if from a pirate film. Take a walk to the lighthouse and visit impressive shipwrecks. For divers the coral reefs and underwater caves are an absolute highlight.
Car hireal on Curaçao – Tips
Without a car, holidaymakers on Curaçao are relatively restricted. We therefore recommend hiring a car at the airport to visit Curaçao. After a long flight it may be advisable to have the hireal car delivered directly to the hotel for a fresh and relaxed late start. On Curaçao you will find a wide range of car hires, most of which are located near the airport and in Willemstad. Many providers also have counters in larger hotels.
Important information about traffic on Curaçao
Right-hand traffic
Speed limits inner cities 45 km/h, out of town 80 km/h
Parking spaces are numbered and must be "booked" at the machine
Pay first, refuel second
Attention: If an accident should nevertheless occur, you must not change the scene of the accident! Even if your car blocks the road, you must wait for the Road Service to arrive.