Car hireal Las Américas International Airport: Travelling flexibly in the Dominican Republic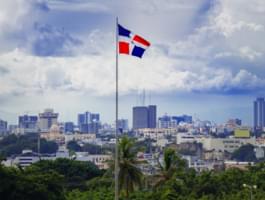 View over Santo Domingo
Take a hireal car at Las Américas International Airport and explore the Dominican Republic in the Caribbean on your own. Drive with the hireal car to dreamlike beaches or cruise through the capital Santo Domingo. You can find the right vehicle for the Dom Rep on Driveboo.com. Here you can compare the prices of all well-known car hire companies and book online at a reasonable price. This will save you time when arriving at Las Américas International Airport.
Things to know about Las Américas International Airport
Title: Aeropuerto Internacional de Las Américas 'Dr José Francisco Peña Gómez'
IATA code: SDQ
Location: Punta Caucedo, near Santo Domingo and Boca Chica
Passenger volume: 3.8 million per year
Destinations from Santo Domingo: New York, Miami, Panama City, Madrid
Airlines: Delta, JetBlue, American, Copa, Air Europa
Terminals: A, B and Domestic Terminal
Discover Santo Domingo with a hireal car
In the capital of the Dominican Republic, Santo Domingo, there are some cultural and historical highlights waiting for you. Take a hireal car and visit the most popular sights.
CATHEDRAL SANTO DOMINGO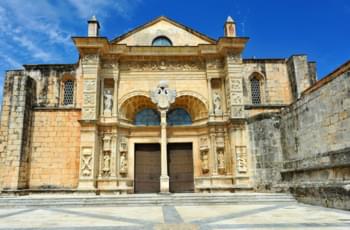 Cathedral Santo Domingo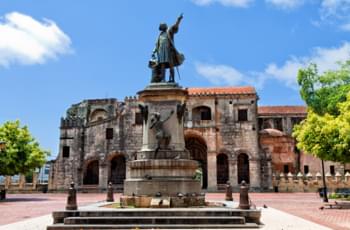 Columbus statue
If you prefer to explore the old town of Santo Domingo on foot, it is best to park your hireal car in one of the designated car parks. Start with a visit to Santo Domingo Cathedral. This imposing building was once inside the city wall, but nothing remains of it today. The cathedral is the oldest of the American continent and the only one in Gothic style. It is located on the river Ozama and once housed the tomb of Christopher Columbus. For this reason, you can still visit the impressive Columbus statue, which is a true landmark of the city.
Alcázar de Colón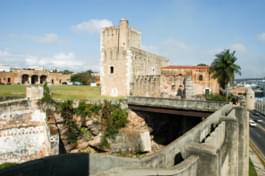 Columbus Palace
The Alcázar de Colón is a palace built by Christopher Columbus' first son. Inside there is now a museum where you can learn more about the life of the discoverer's family. The surroundings and the view of the river are also worth seeing. Since the entrance is free, you should not miss this highlight.
More Highlights
By hireal car to the most beautiful beaches in the Dominican Republic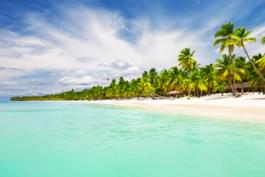 Fantastic beach in Punta Cana
Pick up your hireal car right after your arrival at Las Américas International Airport and be mobile right from the start. In that way you can start your holiday with a visit to one of the beautiful beaches. Choose your dream car and start your holiday relaxed. Beaches you should not miss are Punta Cana, Sosúa, Bayahibe and Puerto Plato. Here you can relax and unwind with an ice-cold cocktail.
What should I look out for with a hireal car in the Dominican Republic?
In the Dom Rep right-hand traffic applies.
The speed limit is 35 km/h in cities and 60 km/h outside cities.
The blood alcohol limit is 0.5 per mille.
Children under the age of 8 may not sit in the passenger seat.
In the event of an accident, you can reach the police, ambulance and fire brigade at 911.
Try Caribbean specialities
The Dominican Republic has a lot to offer for all those who love diffehire kinds of food. What do you think of Mangú for breakfast, for example? This is banana puree with scrambled eggs and salami. This is not for the faint hearted. Basically, Dominican cuisine is made up of Spanish, African and Taíno influences. This may take some getting used to at first, but it will certainly taste good to you. Don't miss the Dominican national dish Sancocho. Sancocho is a soup made from seven diffehire meats combined with pumpkin, tuber and other vegetables. You should also try the Tostones. These are fried banana dumplings.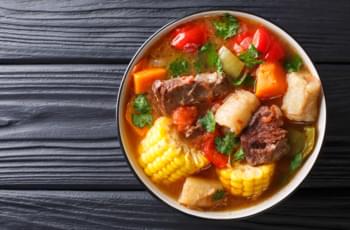 Sancocho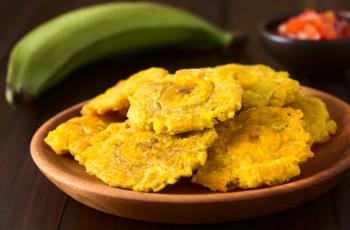 Tostones
Is island hopping in the Caribbean worth it?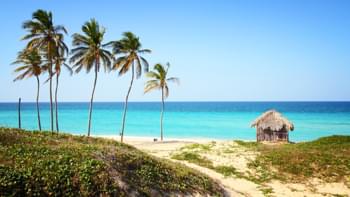 Dreamlike beach in Cuba
Palm trees, white sandy beaches and turquoise water - most people probably think of the Caribbean. Not only the Dominican Republic can convince with these slogans, but also the other numerous islands of the Caribbean. If you have already taken the long flight, then you should explore if possible still further islands in the Caribbean. Below you get a small incentive which islands are worth a trip: