Car hire Puerto Rico: Discover Gran Canaria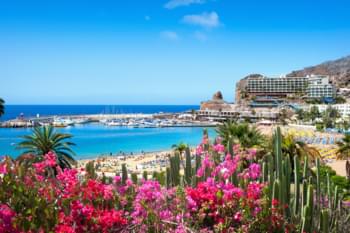 Beach in Puerto Rico on Gran Canaria
Book a hired car and head for Puerto Rico on Gran Canaria! Like a swallow's nest, the white hotel complexes shining in the sunlight nestle against the partly rugged coastline in and around Puerto Rico, one of the oldest holiday resorts in Gran Canaria. The best way to discover it is with your own hired car. Take a walk along the promenade, let your gaze glide over the deep blue shimmering sea, relax on one of the two sandy beaches and simply enjoy the sweet idleness. But what would be a stay on Gran Canaria without a little with your own hired car on the island? Compare the offers of all car hire companies in Puerto Rico on Driveboo.com and choose in no time your dream car for a relaxing holiday in Gran Canaria and go to the most beautiful and secluded places of the island.
Spend the spring and autumn in Puerto Rico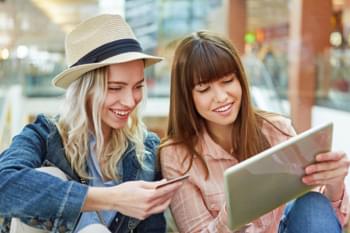 Book a hired car for your holiday
Are you in the mood for spring fever or do you want to soak up the sun again in autumn? Then let's go to Puerto Rico on Gran Canaria! In the low season you can look forward to some advantages in Puerto Rico. For example, you can benefit from lower prices for both accommodations and rental cars. In addition, not as many tourists travel to Gran Canaria during the spring and fall months, so you don't have to worry about crowded beaches or cafes. Take a hired car and plan your holiday in the fall and spring in Puerto Rico according to your wishes. With a car you are always mobile and can explore the island on your own.
Puerto Rico car hire: city center or Las Palmas de Gran Canaria Airport?
THE AIRPORT NEAR PUERTO RICO
Of course you can hire a car in Puerto Rico. However, since there are only a handful of car hire agencies in the city, it is advisable to look for a hired car early enough so as not to suddenly find yourself without a four-wheeled vehicle during the high season. If you feel fit enough after your medium-haul flight to Gran Canaria to hop right behind the wheel in your own hired car, don't be afraid to take a look at the hired car offer at Las Palmas de Gran Canaria Airport (LPA), where a large number of rental cars are already waiting for you to get in.
All the advantages of hiring a car at the airport:
more extensive fleet of vehicles from small cars to jeeps
multilingual staff
longer opening hours
partly more favorable offers
cost savings on transfers to the hotel
Hire a car Puerto Rico: Car hire insurance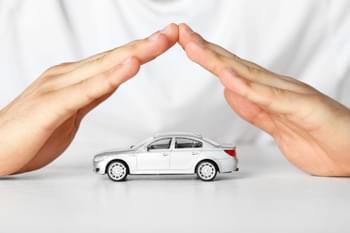 Hired car insurance
Even if the few roads on Gran Canaria are well developed, it can come nevertheless again and again to an accident. Don't save in the wrong place when it comes to hired car insurance. If you have the choice between a fully comprehensive insurance with or without deductible, then it is recommended to choose in any case a fully comprehensive insurance without excess and also to pay attention to the highest possible coverage of the liability insurance. Whether you want to take out additional insurance, such as glass, theft or underbody protection insurance, depends somewhat on where you want to move with your hired car. If you want to drive with your jeep over hill and dale to reach some of the beautiful bays on Gran Canaria, you might not want to take the risk and insure yourself accordingly.
Hired car damaged? This is the best way to proceed
Normally, rental cars in Gran Canaria are in good condition, nevertheless, it can always happen that a previous driver got a scratch or a rim is scratched. For this reason, be sure to inspect your car inside and out before you hit the road! If you have found a defect in your hired car, inform your car hire company immediately and have the damage recorded in writing in your handover report and preferably also take a picture. If the damage only becomes apparent after a few kilometers, because the engine sputters or the brakes squeak, please call your car hire company immediately, who will then either provide you with a replacement car or send you a vehicle technician.
What to watch out for with your hired car in Puerto Rico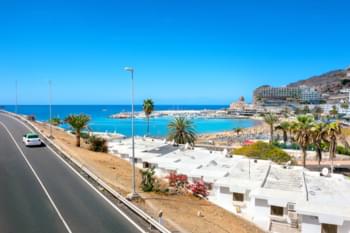 Driving in Puerto Rico
In general, driving in Gran Canaria is quite pleasant and the maximum speeds hardly differ from those in Germany. However, you should keep an eye on the various signs in the traffic-calmed zones, because here it can quickly become expensive if you stand with your foot on the gas. Below we have compiled some fine amounts:
Wrong overtaking (from 200 EUR)
Red light violation (from 200 EUR)
Telephoning without handsfree (from 91 EUR)
On the road with a hired car in Puerto Rico
Even if the pretty resort seems manageable at first glance, there are some excellent hotels on the outskirts and a walk to the beach or from the beach back to the hotel can quickly become a challenge. Therefore, if you prefer to drive your hired car back to your hotel after a relaxing day on your sun lounger, or if you want to stop off for a leisurely dinner in the neighboring village in the evening, you would be well advised to hire a car early.
Water sports highlights in Puerto Rico
Live Music Festival Cruise
Sunset cruise on a catamaran
Jet Boat Ride
Parssailing
Jetovator
Bananaboat
Discover Gran Canaria by hired car from Puerto Rico
Below we have compiled some of the most beautiful excursion destinations in Gran Canaria: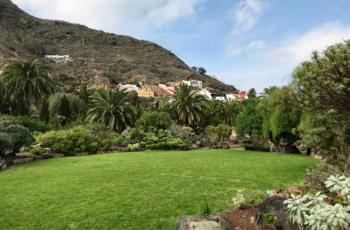 Cactualdea Park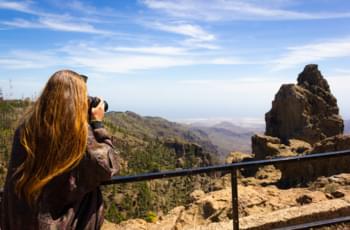 Pico de las Nieves
Whether it's the Valeron Monastery, a camel ride through the dunes at Maspalomas, or a stroll through the city or shopping in Vegueta, everyone is guaranteed to get their money's worth on Gran Canaria. Art and culture enthusiasts will enjoy the more than 40 museums and galleries, as well as the more than 20 churches and cathedrals. The archaeological museum and excavation site in Galdar and the Nestor Museum are particularly worth a visit. Nature-loving guests, on the other hand, should not miss a trip to the many viewpoints such as the Pico de las Nieves or the landmark of the island, the Roque Nublo (Cloud Rock).