Taking a hired car around Las Palmas de Gran Canaria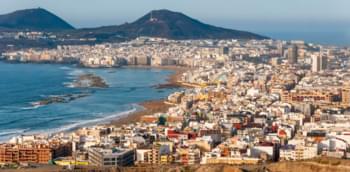 Compare the offers of the car hire companies in Las Palmas de Gran Canaria on Driveboo. Hire your hired car well in advance and take advantage of the early booking discounts. If you are more of the late deciders, you can opt for one of the last-minute offers. In Las Palmas, not only is hiring a car worthwhile, but scooters are also popular means of transportation in the city.
Hire a car and explore Las Palmas de Gran Canaria in spring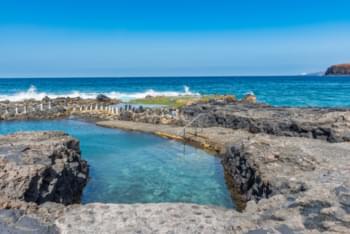 Las Salinas in Agaete
Las Palmas is the ideal starting point for your excursions to the outback of the Canary Island. Las Palmas de Gran Canaria is located 20 kilometers from the international airport of Gran Canaria (LPA). You can cover the distance in 20 minutes by hired car. Las Palmas de Gran Canaria has a kilometre-long sandy beach with fine, white sand and a long promenade. Along the promenade are numerous restaurants, bars and terraces. In addition, the promenade is a popular meeting place for athletes and walkers. Those who want to purchase traditional products should take a trip with the hired car to one of the markets in Vegueta, Alcaravaneras or Altavista. For the gourmets, Las Palmas de Gran Canaria offers a wide range of typical dishes specific to the country, often consisting of fish or meat with potatoes.
Las Palmas de Gran Canaria - the best car hire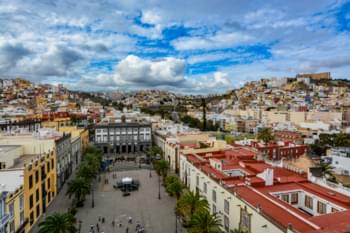 Las Palmas de Gran Canaria, with a population of about 382.000, is one of the largest cities in Spain and also the largest city in the Canary Islands and is wonderful to explore by hired car. The easiest way to get there is to fly directly to Las Palmas by plane. The best way to reach your accommodation in Las Palmas is by hired car, which you can pick up at Las Palmas de Gran Canaria Airport (LPA). If you prefer to take a cab to your accommodation and hire a car for a limited time, there are countless options on site in Las Palmas to pick up your hired car rented in advance through Driveboo. Simply select the pick-up location on Driveboo that suits you the most.
Speed and traffic rules in Gran Canaria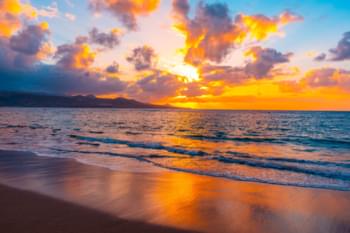 In Las Palmas and the rest of the Canary Island, the Spanish traffic rules generally apply. Always plan enough time for your trip, because driving in the mountains with all the winding roads requires maximum concentration. Unless otherwise stated, the following maximum speeds apply on the island:
Inner towns: 50 km/h
Motorway: 100 km/h
Parking and refuelling a hired car in Las Palmas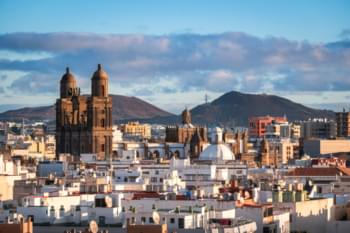 The easiest way is to park the hired car in one of the parking garages. Here you are charged by the minute. In white parking zones you can park continuously for free and in blue parking zones you have to get a parking ticket. At night, on weekends and at lunchtime, the blue areas are normally free.
Compared to other European countries, fuel prices on Gran Canaria are very reasonable. Nevertheless, one can also save here when refuelling. The gas station network is quite dense, so you should have no problems finding a gas station. Outside of towns, petrol prices are usually somewhat cheaper.
The best time to travel to Las Palmas
Las Palmas de Gran Canaria belongs to the Canary Islands and thus to the islands of eternal spring. The climate is mild all year round and changes little over the year. In summer it is pleasantly warm but never extremely hot, unless the winds from Africa move over. However, it remains dry and hot. As a rule, winters are also mild and usually temperatures do not fall below 20 degrees. The water temperatures move throughout the year at around 20 degrees - in summer it can be up to 25 degrees. Gran Canaria is suitable as a destination all year round.