Car hire Hamburg - Compare offers and save money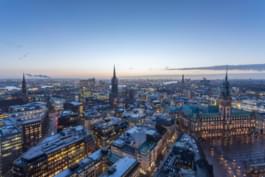 If you are looking for a hired car in the city of Hamburg, you can book your car hire conveniently from home. Just compare offers of car hire companies in Hamburg online at Driveboo. You can compare the offers of any provider and book the right hired car for you in Hamburg. It does not matter whether you want to hire a car at Airport Hamburg or in the city. Hiring a car is best for several days, experience has shown that the offers are cheaper if you choose a longer period of time.
By hired car through Hamburg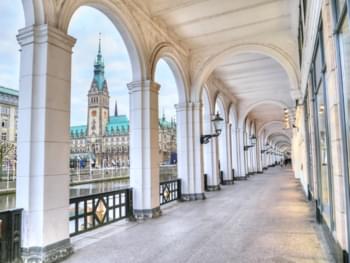 If you arrive at the airport or Hamburg Central Station and want to be mobile during your stay in Hamburg, you can explore the city and its surroundings with a hired car. In this way, you are not dependent on public transport and can get from one sight to the next flexibly. You won't have to worry about how you'll get from the Airport Hamburg (HAM) to your accommodation and the center is just 7.5 miles away. You could get there in less than 25 minutes with the hired car and can park in the city's numerous car parks and explore the city. Book your wished hired car easy online from at home on Driveboo.
Pick your hired car for a trip through Hamburg individually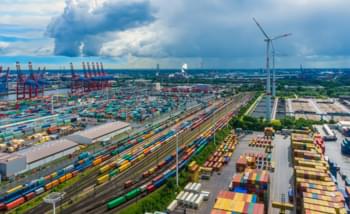 Whether individual, couple or small group - there is the right hired car for every need. By means of a transparent price comparison, you can quickly find out where the desired hired car is cheaply available. This means that every traveler can book a hired car before visiting Hamburg and drive directly to the Elbe metropolis on arrival. Various vehicle categories are available for booking in Hamburg. So you can choose between small cars, luxury cars or even transporters in Hamburg. You can hire the hired car at numerous locations and select the appropriate location for you directly via the station filter and compare it with others.
Experience Hamburg with a hired car in autumn and winter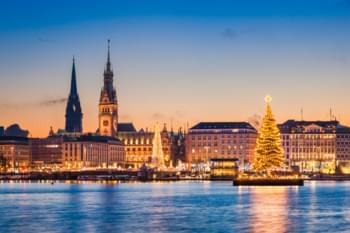 Autumn and winter have in general a few things to offer, especially spending them in Hamburg with a hired car. With a hired car you can flexibly go to events in the Christmas time whenever you want. Look forward to a dreamy autumn and winter in Hamburg!
Christmas market
The big winter spectacle (Musicals & Shows)
Hamburg fairy tale ships: from November 25th until December 23rd
Hamburg Christmas parade: On every advent Sunday
City tour to the most important sights by hired car
Hamburg is virtually predestined for a voyage of discovery by hired car. Although the most important sights can be admired on a public city tour, a hired car offers visitors more flexibility and allows them to reach places that are not classic tourist destinations. With the hired car, visitors can arrange their exploration tour of the Hanseatic city according to their own wishes.
Hamburg - The gateway from Germany to the world
The Hanseatic city has always been called this because of its harbor. The famous port of Hamburg was already a transshipment center centuries ago for goods from all over the world that arrived here or were shipped overseas for export. Today, as Germany's largest seaport, it is still of inestimable importance for the city's and the region's economy. If you want to take a closer look at the harbor, you can hire a car and drive to one of the jetties. They are the starting point for the world-famous Hamburg harbor tours. With different types of ships - from simple barges to comfortable paddle steamships - the harbor cruise past "thick pots" from all over the world is an unforgettable experience and a must when visiting the Hanseatic city.

Port of Hamburg on the river Elbe
Hamburg's famous storehouse town
Barkassen can circumnavigate Hamburg's famous 'Speicherstadt', which was declared a World Heritage Site by UNESCO in 2015. Of course, the sight in the heart of Hamburg can also be reached by hired car. Here it is worthwhile to bring some time to admire the impressive buildings. The 630,000 square meters of neo-Gothic-style warehouses house numerous attractions, including the Fleetschlösschen, the German Customs Museum and the Spice Museum as well as Hamburg Dungeon and the Miniatur Wunderland Hamburg. Miniatur Wunderland is the largest model railway exhibition in the world.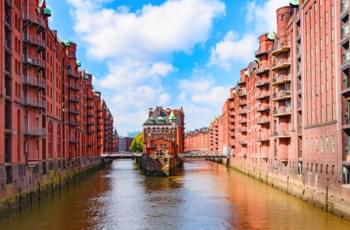 Popular Water Castle in the warehouse district Hamburg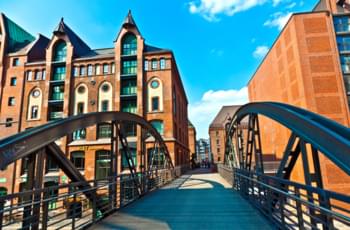 Famous old Speicherstadt in Hamburg
Other sights you can visit at day or night
The list of places of interest in Hamburg could be continued endlessly. The city offers a wide range of architectural, historical and cultural highlights that are easily accessible by hired car. And those who haven't had enough of Hamburg during the day can plunge into the world-famous nightlife on the Reeperbahn. The Reeperbahn in the heart of St. Pauli is said to be the "most sinful mile in the world". With countless bars, discotheques, pubs and nightclubs, this is easy to believe.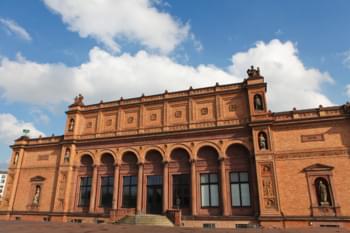 This is why the Reeperbahn is not only busy at night at half past midnight. A short (or longer) visit to the world-famous entertainment district is definitely worthwhile.Ahrensburg castle
Open-Air museum at Kiekeberg
Butterfly garden
Bremen
Wadden sea
Culture and musicals in Hamburg by hired car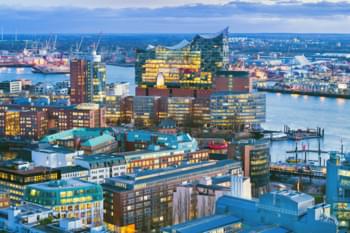 Hamburg is known all over the world as a cultural metropolis. With more than 60 theatres and an equally large number of museums, even those addicted to culture will never be bored in the Hanseatic city. The many musicals performed in the city's musical houses are a magnet for visitors. Every year, millions of people attend performances that make Hamburg the world's third-largest musical venue. Only New York and London are still ahead of the Hanseatic city when it comes to musicals. Due to the great demand, it is advisable to book the tickets early. If you decide to attend a musical spontaneously, you can be lucky and buy some remaining tickets at the box office. Once the tickets are secured, it is advisable to book the hotel and the hired car directly. Everything is prepared for a relaxed visit to Hamburg. Since 2016, visitors to Hamburg have been able to admire the Elbphilharmonie.
Culinary delicacies: By hired car to the restaurant
Hamburg is no longer an insider tip among gourmets. The proximity of the city to the sea and its own harbor make it no wonder that fish dishes are very popular here. An experience is a visit to the Altona Fish Market, which has been attracting visitors from all over the world for centuries with fresh fish and other food. Today, locals and tourists alike can listen to the loud and enthusiastic voices of local people and tourists every Sunday morning. In order to get hold of the best fish, it is recommended to start early with the hired car and to park in one of the parking garages in the surrounding area.
By hired car to destinations in the surrounding area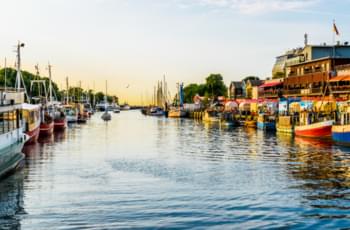 Rostock
Hannover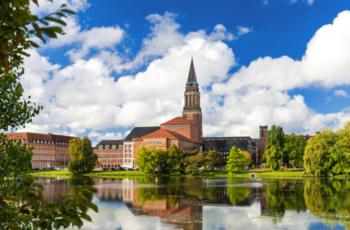 Kiel