Hire a Car at the airport Fort Lauderdale FLL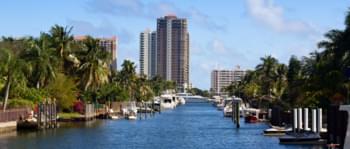 Unterwegs in Fort Lauderdale
You are landing at the Airport Fort Lauderdale/Hollywood International FLL and would like to explore the surroundings with your hired car? If so, you can hire a car directly at the airport from one of the more than ten car hire companies to enjoy a carefree stay from the very first minute. Compare the conditions and prices of car hire companies at Fort Lauderdale Airport before you start your trip with Car RentalCheck, and you may even benefit from an early-bird discount and don't lose valuable travel time when looking for a local car hire.
Fort Lauderdale: The perfect destination even in winter
Escape the cold snow and enjoy a sunny winter holiday in Fort Lauderdale. South Florida has been consistently recognized as one of the best winter holiday destinations. Look forward to the warm climate in Fort Lauderdale, which is a true tropical paradise - even in winter! Here are a few reasons why you should definitely spend your next winter in Fort Lauderdale:
tropical climate, even in winter
winter festivals and events in Fort Lauderdale
sun, beach and sea
and much more besides
Car Hire counters at Fort Lauderdale Airport
If, after arriving at the airport, you don't find a signposting that will take you to the car hire counters, then it is best to head towards Terminal 1, next to which there is the Hired Car Center (RCC), where twelve car hire companies have their offices.
Which Car Hire companies are there at Fort Lauderdale Airport?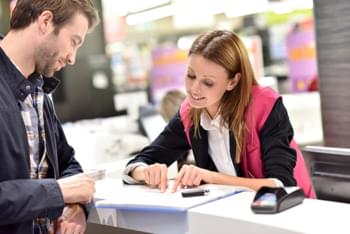 Car hire in Fort Lauderdale
Fortunately, at Fort Lauderdale Airport you don't have to do without the services of international car hire companies, so that you can find the following car hire companies on the respective floors:
Advantage Hire A Car
Avis
Budget
Dollar
Enterprise
E-Z Hire A Car
Hertz
Can I refuel my car at Fort Lauderdale airport?
If you have not taken over your hired car with a full tank or if you have to return it with a full tank, you will find a petrol station in both directions at the U. S. Motorway 1 after only a short driving time. However, there are also other petrol stations in the immediate vicinity where it may be possible to fill up more cheaply, so that a price comparison can be worthwhile.
Car hire at Fort Lauderdale Airport: your round trip
Have you had enough sunshine on the breathtaking beaches? Then maybe it's time to go on an adventure with his hired car, because you should at least have made a trip to the Everglades or Key West with his Southernmost Point before you leave Venice in America. But a trip to Walt Disney World, Legoland or Universal Studios is not only for families with children, but also for all those who are young at heart. Those interested in technology, on the other hand, should definitely make a diversion to the Kennedy Space Centre or spend a few hours on the outskirts of the Daytona racetrack in order to talk to a few like-minded people.
A visit to the Salvador Dali Museum or the Vizcaya Museum and Gardens, on the other hand, could be the crowning glory of the trip for all travelers interested in culture if you don't want to take your hired car on a week-long trip along the coast to Atlanta or even New York.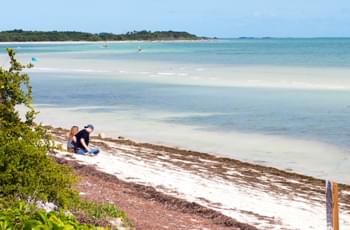 Key West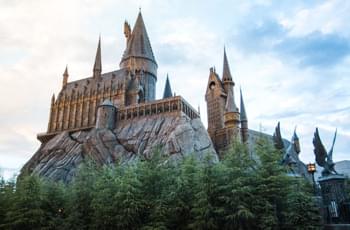 Universal Studios
Hire a car at Fort Lauderdale airport and drive to the beach
Kilometres of clean sandy beaches, crystal-clear water, a magnificent promenade where you will find plenty of joggers early in the morning and countless sports and leisure activities are just a few of the things that make the passionate flora enthusiasts come back every year. But also the FATVillage Arts District and Las Olas Boulevard are part of your to-do list when you visit Fort Lauderdales, before you drive to Miami or even Key West with your hired car.
Excursions by car hire from the airport
Bus, taxi or hired car - how to get to the city center
Thanks to its convenient location and excellent transport connections, your hired car can travel to southern Miami by U. S. Motorway 1 and Interstate 595 as quickly as northern Jupiter for a relaxing stay. However, if you don't want to take over your hired car immediately after arriving at the airport to relax after your long-haul flight, you can also take advantage of the extensive range of taxi companies that will take you to your destination at fixed prices. In addition, you can also take the bus, which stops directly at the Hired Car Center (RCC).
Fort Lauderdale Airport - general information
Whether it's Starbucks, Burger Fi or Urban Market, at Fort Lauderdale/Hollywood International Airport, where more than 29 million passengers are handled every year, you don't have to do without anything to make your time until departure as pleasant as possible. Get your suitcase wrapped up, change money, go to one of the boutiques or buy some magazines or books to read a little while you're on your way home.