Hireal car Colorado: Discover the heart of the American West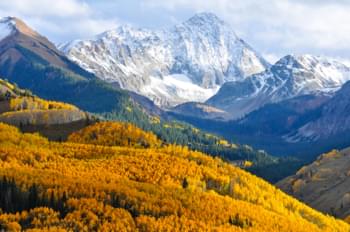 The Rocky Mountains
National parks, ski resorts, mountains and lots of sunshine - get into your hireal car and enjoy the fantastic panorama roads of Colorado. On Driveboo.com you can book the ideal vehicle for your trip through Colorado. Look forward to the varied scenery that you can explore with a hireal car. The US state of Colorado offers countless lakes, rivers and mountains. Nature and sports lovers will find what they are looking for here. Book your dream car online in advance on Driveboo.com and look forward to your journey through Colorado.
Where in Colorado can I pick up my hireal car?
In Colorado you can pick up your hireal car in any major city. Below there is a small selection of car hire providers in Colorado, including their distance to the capital Denver: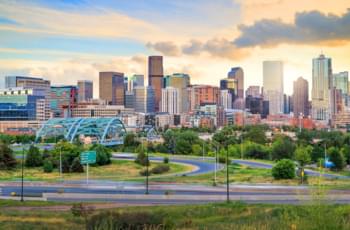 Denver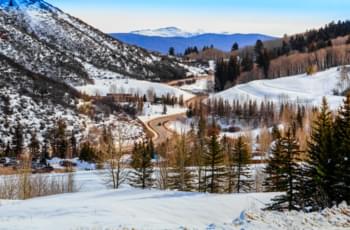 Aspen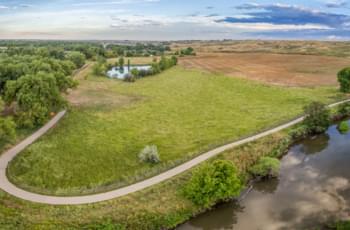 Windsor
Colorado Airport: Flexibility from the start with a hireal car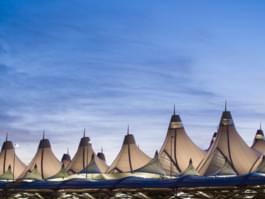 Hireal car at Denver International Airport
In order to be flexible from the minute you arrive in Colorado, you can pick up your hireal car right after your arrival at the airport. This saves you the hassle of waiting for public transportation or a taxi, and you won't lose precious holiday time. There are car hires at these airports:
Pueblo Memorial Airport (PUB)
Rocky Mountain Metropolitan Airport (BJC)
With the hireal car to Colorado's most popular cities
Denver
Denver is Colorado's capital and definitely worth a visit. The colourful center of the city is the Lower City centre (LoDo) district. Here you will find quaint shops and over 100 pubs, cafés, restaurants and nightclubs. A walk from LoDo takes you to Denver's artists' quarter. Here you can discover something new at every corner. Leave the hireal car in a parking space and set off on foot.
Breckenridge
Breckenridge is a beautiful mountain town located in the Rocky Mountains. It is surrounded by scenic beauty and has its origins in mining. Breckenridge is home to one of Colorado's largest historic districts. Stroll the charming historic Main Street and discover fine restaurants, picturesque shops and more.
Cripple Creek
Cripple Creek is located on the southwest slopes of Pikes Peak. History lovers and outdoor enthusiasts will be delighted here. The beautifully restored buildings now house unique and antique shops and restaurants. Surrounded by the Pike National Forest, you can hire a car and enjoy a variety of outdoor activities.
Colorado hireal car: Take advantage of the one-way hireal option
The perfect solution for your road trip through Colorado offers the one-way option of Driveboo.com. With this option, you can pick up your hireal car at any pick-up point of your choice and return it easily to a hireal car station in the city where your trip ends. In this way you can travel independently and flexibly, without having to return to your starting point at the end of your journey. Book your desired vehicle online so your trip through Colorado can start right after your arrival.
Don't forget to take out fully comprehensive insurance without excess! With the right insurance you will stay stress-free even in the event of damage!
What highlights are there to discover in Colorado with a hireal car?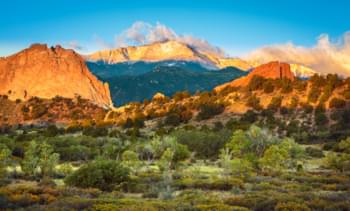 Garden of the Gods with Pikes Peak
In the state of Colorado an impressive landscape awaits you. Get into your hireal car and explore the many rivers, lakes, mountains and valleys. The cities of Colorado are also worth a visit. Here you will find a small selection of must-sees:
Rocky-Mountain National Park
Garden of the Gods & Pikes Peak
Royal Gorge Bridge
Red Rocks
Road trip USA: Discover Colorado's neighbouring states by hireal car
Not only Colorado offers its visitors a lot of sights. The neighbouring states are also worth a visit.
Arizona
The US state of Arizona with its dry deserts and red rocks is perfect for a road trip by hireal car. Whether cactus fields, reservoirs or the Colorado River - Arizona is definitely worth a trip. Besides the Grand Canyon National Park there is much more to discover in the US state of Arizona. Nature lovers and hiking enthusiasts in particular will get their money's worth here. Visit the Grand Canyon Skywalk, the Havasu Falls or the Arizona Sonora Desert Museum. With a hireal car you are always mobile.
Utah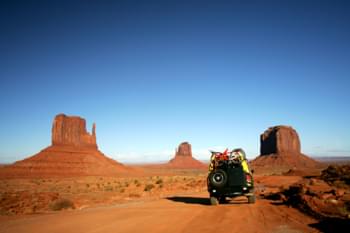 On the road in Utah
Another state worth seeing is Utah with the famous city of Salt Lake City. Especially the national parks of Utah are worth a road trip by hireal car. Explore the gigantic rocks in the middle of the green countryside while you're on the road with your hireal car. Don't forget the following highlights on your list of must-see destinations:
Bryce-Canyon National Park
Bonneville Salt Flats
Emerald Pools Trail
Antelope Island
New Mexico
Are you ready for a road trip with the hireal car in New Mexico? Then let's get going! Discover white dunes, national parks and other highlights by hireal car on your own. Take as many experiences with you as possible on your road trip through New Mexico. Put together your individual list of sights and drive with the hireal car to your desired destinations. Visit the Carlsbad Caverns National Park, the Lincoln National Forest and the Rio Grande Gorge Bridge. Boredom is guaranteed to be a thing of the past in New Mexico.
By boat through the Colorado River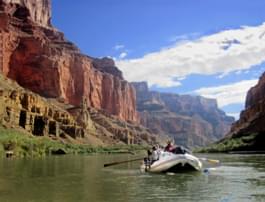 Colorado River
Is there a better way to explore the Colorado River than with a dinghy? Tours usually start twice a day: early in the morning and at noon. Enjoy a quiet ride on the Colorado River, past high cliffs and bighorn sheep. As Colorado can be very hot, you should be well-equipped with sunscreen and headgear. Despite the high temperatures, the Colorado River is freezing cold. So you can at least cool your drinks during a break.