Hireal car Varadero: Enjoy the Caribbean in a hireal car
In order to book your hireal car in Varadero cheaply and easily, compare the offers on Driveboo. As an independent comparison portal, we collaborate with most of the car hire companie present in the city of Varadero or at Juan Gualberto Gómez Airport (VRA). Compare car hire offers, choose a suitable hireal car for a reasonable price including the desired extras and determine the relevant details. Enjoy your time in Varadero and the rest of Cuba with a hireal car!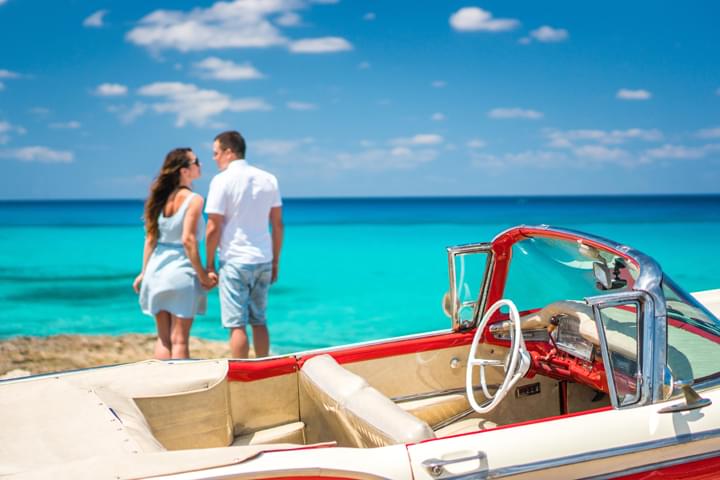 Driving a hireal car in Cuba
Explore the region around Varadero by hireal car
Varadero is a holiday region on the island of Cuba, about 120 kilometres east of the capital Havana. The city attracts numerous holidaymakers with its fantastic beaches and exciting underwater world. In addition, the Varadero region offers many sights, which you can ideally visit by hireal car.
Are you planning to spend your holidays in Cuba? Have you chosen Varadero as the perfect destination? And would like to book a cheap hireal car to explore Cuba? Book your hireal car at our Varadero comparison portal Driveboo and collect your car at Varadero airport or at another car hire company in Varadero city.
The airport in Varadero: Easy car hire pickup
Varadero International Airport is called Aeropuerto Internacional Juan Gualberto Gómez and is located a few kilometres from the city in the province of Matanzas. After having picked up your cheaply booked hireal car at the airport or in the city, you probably want to explore the region. Below you will find some worthwhile excursion destinations that are easy to reach by car. Varadero is located on the Hicacos peninsula, which can be reached via a well-developed country road.
We recommend booking the hireal car in Cuba at least one week in advance.
Car hireal Varadero: Car hireal at a reasonable price
Driveboo cooperates with various car hire companies in Varadero, Cuba. When selecting the city in our search mask you will find offers from diffehire car hire companies. Depending on how many people you`ll travel with and how big your suitcases will be, you can hire an SUV or a convertible in Varadero.
The small town with about 10.000 inhabitants offers several markets where you can buy typical Cuban souvenirs. There is also a shopping centre on the Plaza América in the middle of the peninsula for everyday necessities.
By hireal car you can explore Varadero's nightlife. Spend a night at one of the nightclubs on Autopista Sur. The clubs Calle 62, Cueva di Pirata and the Havana Club - named after a prominent rum variety - are definitely worth a visit. You'll probably want to explore Varadero's 22-kilometre-long sandy beach to relax. If you drive along the coastal road you will find romantic, palm-covered beach sections, restaurants and bars that invite you to linger with local specialties.
If you want to learn more about the history of the tropical holiday region, you should visit the small but informative Museo Municipal. A visit to a rum museum or a cigar factory will also give you an insight into the Cuban way of life. You can get an impression of former Cuba by visiting Villa Xanadú, which was built about 90 years ago by a rich American a few kilometres outside the city of Varadero. Just drive to the highest point on the peninsula, the Cape San Bernadino, in your hireal car.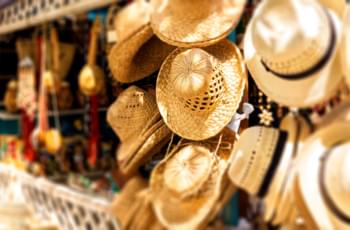 Street market in Varadero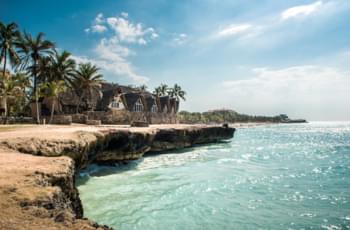 Beach in Varadero
Excursions from Varadero by hireal car
The park Retiro Josone by hireal car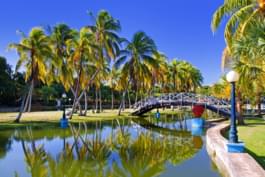 Park Josone, Varadero
The park, existing since 1942, offers a variety of tropical vegetation, which seems to be the preferred environment for many parrots. You will reach the Josone Park in the south by hireal car via Autopista Sur. Booking a boat tour on the artificial lake in the middle of the very well maintained park will be fun!
Dolphinarium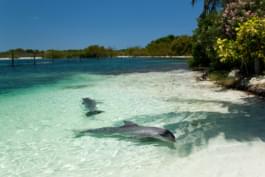 Dolphins in Varadero
A visit to the dolphinarium Varadero will be an unforgettable holiday experience especially the children. The dolphinarium of the peninsula is situated only a few kilometres away from the nature park on the coastal road. You can even swim with dolphins in a natural lagoon.
Which insurance should I choose for my hireal car?
We recommend taking out the fully comprehensive insurance without excess. This option covers all of the possible damages. If, on the other hand, you choose the cheaper option of fully comprehensive cover with excess, you will have to pay a certain deductible in the event of damage. In any case, we advise you to take out an optimal insurance policy. If you choose comprehensive cover without excess, you will not only be covered in the event of an accident, but also if the hireal car is stolen in Varadero, on the peninsula, or elsewhere in Cuba.
Hireing a car in Varadero: Choose an additional driver for more flexibility
If you do not want to drive your hireal car yourself all the time, book an additional driver. Like that your holiday companion can also enjoy the streets of Cuba from time to time. Just inform the local car hire company to prevent yourself from any problems concerning the insurance. In addition, you should bear in mind that hireal car offers with an additional driver are not always free of charges. You will be informed by your car hire company when picking up the vehicle.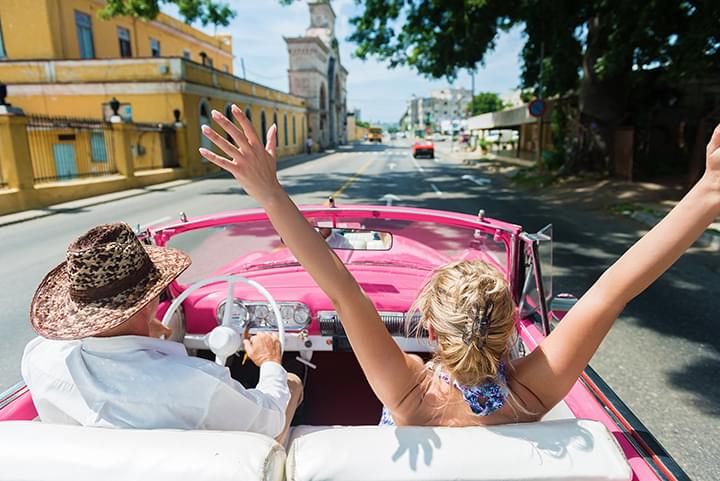 Discovering Varadero with an additional driver
Hireal car Varadero: Follow the traffic rules in Cuba
Cuban road travellers are confronted with a number of challenges. In order to drive a car on the mostly ordinary roads of Cuba, you must be at least 21 years old and hold an international driving licence. You have to drive your hireal car on the right-hand side of the road. Speed is limited to 40 km/h in urban areas and a maximum of 100 km/h outside urban areas. The police will be as harsh when breaking the speed limit as when driving under the influence of alcohol. The penalties are quite high and must be paid immediately. In addition, many side roads on Cuba are comparatively inadequately signposted. Nevertheless, due to a lack of public transport, many sights can only be reached by hireal car. Ask your car hire company in the city of Varadero or at the airport about the special features of domestic road traffic.
Streets of Cuba
Why should I boo my hireal car with Driveboo?
On our portal Driveboo you can compare all car hire offers valid for the holiday region transpahirely and include the best possible insurance (fully comprehensive without excess) when booking. If you are planning a round trip that will start in Varadero and end in the capital, please select the appropriate offers concerning one-way hireal. If you want to register an additional driver, clarify the details with the car hire company in the city or at the airport. Please do not miss to register the additional driver in order not to risk your insurance cover in the case of an accident.
Have a great a safe trip to Varadero, Cuba!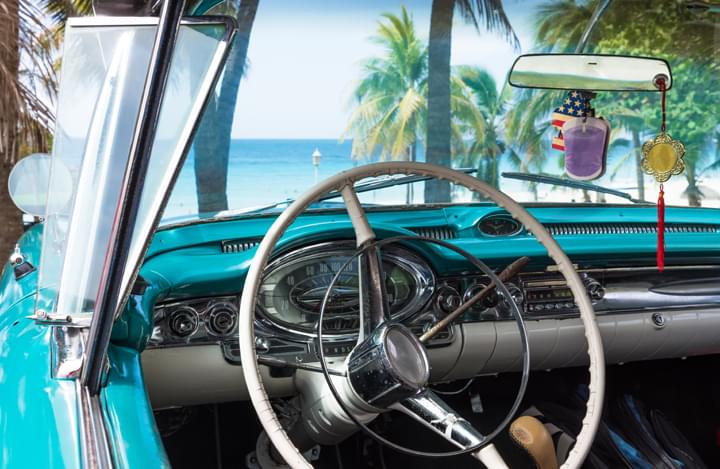 Driving a hireal car in Cuba