Exploring Toronto and Canada by hired car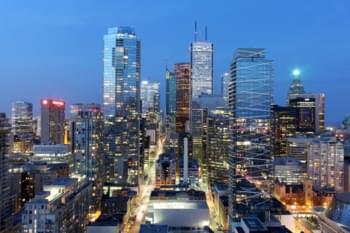 The fourth largest city in North America is a well-known center of business, finance and the arts scene, and is considered a multicultural and cosmopolitan city. Toronto is not only a vibrant metropolis, but also the perfect starting point for exploring Canada. In doing so, a hired car offers you incomparable freedom. Via Driveboo you can compare the offers of the car rentals in Toronto and book a hired car for Toronto easily online. Driveboo is working together with all major car hire companies in Toronto.
Special highlights to visit in Toronto in winter
In winter, temperatures in Toronto are quite low, as is typical for Canadian weather. Therefore, it is even more worthwhile to hire a car during a stay, because you can thus reach all the listed highlights quite comfortably in a heated car and don't have to always wait outside in the cold for public transport.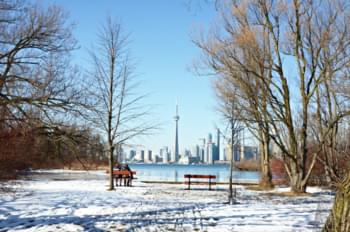 Royal Ontario Museum
Elgin & Winter Garden Theatre
Distillery District
CN Tower
St Lawrence Market
High Park
Casa Loma
Riverdale Farm
Where is the best place to hire a car in Toronto?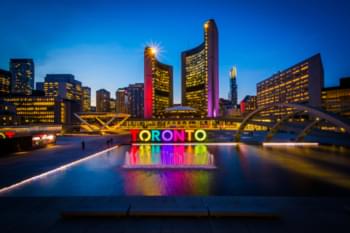 In the city of Toronto you will find numerous car hire agencies. You can also hire a car at Toronto Airport (YYZ). Here you can get a cheap hired car right on the spot. Competition is high, so the chances of getting a cheap deal are very good. In addition, at an airport you benefit from longer opening hours of the car hire agencies and better availability of special vehicles such as cabriolets, sports cars or SUVs.
Are there tolls in Canada?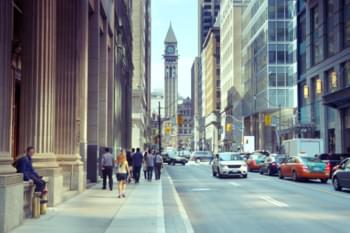 There are only two toll roads in Canada: the Motorway 104 and the Motorway 407. On Motorway 104, you can easily pay cash or with a transponder. The price here depends on the number of axles. On Motorway 407, on the other hand, cash payment is not possible. If your hired car does not have a transponder, the settlement is made via number plate recognition by video. This will incur additional fees in the amount of 3.55 CAD. The amount of the rate depends on the day of the week, the time, the vehicle type and the route section.
What insurance do I need for my hired car in Toronto?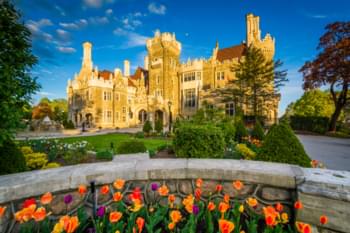 When hiring a car, it makes no difference in which country you hire your vehicle. You should always choose the insurance "fully comprehensive without excess" for your own protection. In addition, you should pay attention to a high liability coverage. The liability should cover at least a damage sum of one million euros, even a sum of 7.5 million would be better.
How to include an additional driver for the hired car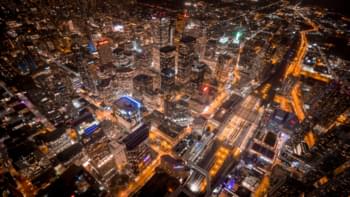 If you don't want to spend the entire time of your stay in Toronto and in Canada behind the wheel, you can have an additional driver for the hired car included with the car hire. This means that your travel companion is also entitled to drive the hired car and automatically contracted insurances also apply to the additional driver. Usually, a small additional fee is required for this, a price that is often charged per rented day. However, there are also offers that include an additional driver free of charge, also worthwhile here in advance a comparison online from home.
What phone numbers should you know for an emergency when driving in Canada?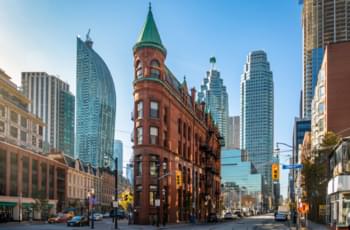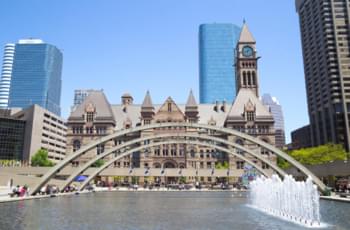 When is a trip to Toronto worthwhile?
Toronto is the largest city in Canada and not of great importance for tourists: it is home to Canada's economic center and a financial center with international recognition. Especially in summer, but also in spring and autumn, Toronto is an excellent place for exploring travelers. With your hired car, you can explore not only the impressive metropolis but also the picturesque region according to your wishes. Below is a climate chart that will hopefully make your decision on when to travel to Toronto a little easier.