Car hire Sicily: Compare car hire companies
Compare the prices of different car hire companies in Sicily and book a great deals on car hire. In our online car hire comparison you will find the offers of all major car hire companies. So you can choose the car that suits your needs for your holiday in Sicily. You can pick up your hired car at the Catania Airport (CTA) or at another pick-up point of your choice.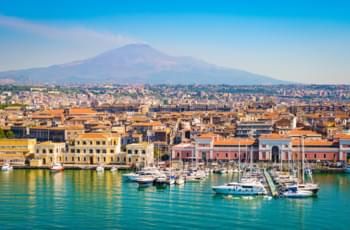 Catania, Sicily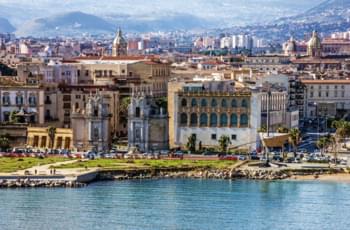 Palermo, Sicily
On the Italian island there are many possibilities to hire a car. The easiest way to compare the prices and offers for rental cars in Sicily is to compare them online before travelling. This saves you money and trouble when booking your hired car. There are many different car hire companies in Sicily. These can be found at the two international airports of Palermo and Catania, as well as in the city centres. If you hire a car in Sicily, we recommend that you take out comprehensive insurance so that you are well insured.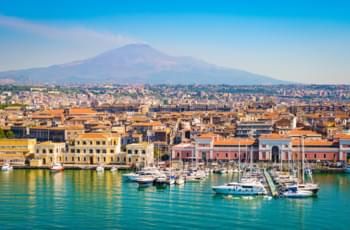 View of Catania, Sicily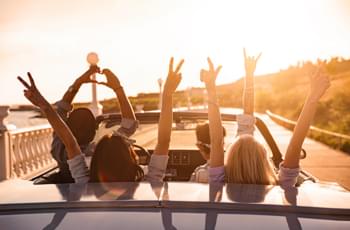 Enjoy summer in a convertible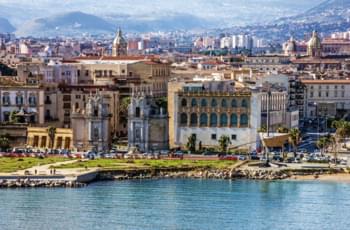 View of Palermo
Experience spring in Sicily
The time has come and spring holiday in Sicily is just around the corner. We tell you what makes spring in Sicily so special:
In spring, you can look forward to numerous species of birds migrating along the east coast of Sicily and breeding on the coast.
In the spring months, Sicily's nature blooms in the most beautiful colors.
Since not so many tourists are attracted to Sicily in spring, you can look forward to lower prices for rental cars and accommodations.
The temperatures in Sicily are already pleasantly warm from March to May, so you can make many excursions outdoors.
Visit Etna or the liparian islands!
The Italian island of Sicily is the largest island in the Mediterranean Sea. It is dominated by the majestic volcano Etna, which rises between many mountains and hills. It is the largest and most active volcano in Europe and is located in the east of the island. If you are interested in a special kind of hike, then you can take your hired car to the foot of the volcano. From there you can climb it either on foot or by cable car.

Volcano "Etna"
If this hike is too strenuous for you, visit one of the numerous nature parks or one of the coastal protected areas, such as Vendicari. There you can take a relaxed hike amidst beautiful landscapes.
In general, Sicily is ideal for exploring with a hired car. There are good roads that connect the most important cities. A trip around the island is also possible and will surely inspire you.
In addition to the capital Palermo, you should also visit one of the numerous mountain towns in the hinterland. They enchant the visitors with their very own charm and bring them closer to the culture and tradition of the island, far away from the tourist crowd. Perhaps you would like to visit one of the many temples or some ancient Sicilian monuments with your hired car? Particularly impressive are the Greek excavation sites of Agrigent, which already impressed Johann Wolfgang von Goethe.
Car hire in the Liparic Islands / Aeolian Islands
A group of islands to the north of Sicily is called the liparian or aeolian islands. It consists of several small islands, seven of which are inhabited. The most important of them is Lipari. You can reach the islands by ferry from Neaples or Milazzo. Please note that you can only drive your hired car on Lipari and Salina without restrictions. If you want to visit one of the other islands, it is best to leave your hired car in a guarded car park in Naples or Milazzo. Sicily and the Aeolian and Eolian Islands can be visited all year round. In order to avoid the hot Sahara winds, you should avoid August. The best time for bathing is in June, July or September to enjoy the warm Mediterranean Sea. For roadtrips and active holidays, early and late summer are worthwhile. But even in winter it is still mild enough to discover the Mediterranean islands.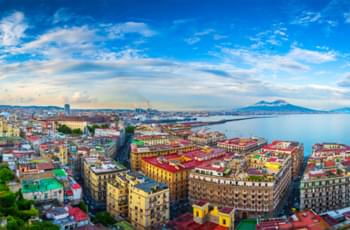 Neaples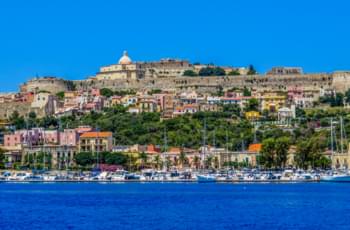 Milazzo
We wish you a pleasant journey with your hired car in Sicily!