Hireal car Ratingen: Discovering North Rhine-Westphalia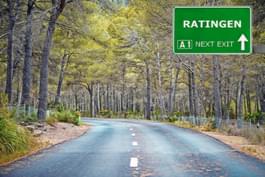 Discovering Ratingen
The city of Ratingen near Düsseldorf is not well-known to many, but it is an excellent place for a trip by hireal car. You can pick up your hireal car either in Düsseldorf or in Ratingen. Explore Ratingen and its surroundings flexibly and independently. With a hireal car you can drive at your own pace and stay as long as you like at your favourite places. Book your hireal car today conveniently online from home and look forward to a few relaxing days in Ratingen.
Find car hires in and around Ratingen
Would you like to know where you can best book a hireal car in Ratingen and the surrounding area? In the table below we have listed a few of the places where you can hire a car.
The right hireal car for your holiday in North Rhine-Westphalia
For a perfect holiday, of course, the right hireal car must not be missing. We want you to feel completely comfortable with your dream car. For this reason, you can choose the car model and equipment features, among other things. In this way, you can be sure that the hireal car fits your personal wishes and needs. If, for example, you are planning a family holiday in North Rhine-Westphalia, then a minivan is a good choice. Not only your children will have plenty of space here. The car also offers enough storage space for your suitcases. Do you need the hireal car for a business meeting in Ratingen or Düsseldorf? Then it's best to take a compact class or a luxury car. Like that you are guaranteed to impress your business partners. As you can see, Driveboo.com has the right car for every occasion. In addition, you can also select options such as automatic or air conditioning. Look forward to a pleasant trip to Ratingen in North Rhine-Westphalia.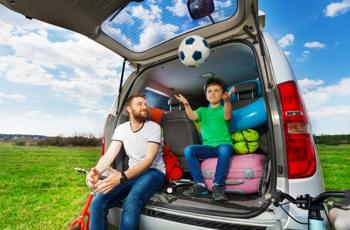 Sufficient space in a minivan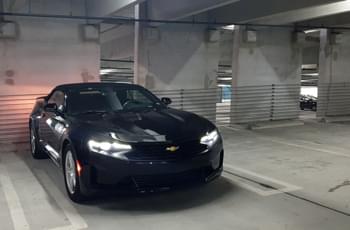 The right model for every occasion
What can I do with a hireal car in Ratingen and the surrounding area?
There is something for everyone in Ratingen, whether shopping fan, nature or culture lover. With a hireal car you are always mobile and can drive flexibly to your desired locations. What do you think of a visit to a museum? Especially on rainy days this is an interesting excursion destination. If the weather is better, you can go for a walk or even a hike. An exciting tour is the discovery loop Wasserburg Haus Graven. This very short tour takes you from the Schwanenmühle hiking car park directly past the Langenfeld gliding airfield. Afterwards you will reach the impressive Wasserburg Haus Graven. On this route you can relax and leave the stress of everyday life behind you for a while.
Visit Ratingen's neighbouring towns by hireal car
Düsseldorf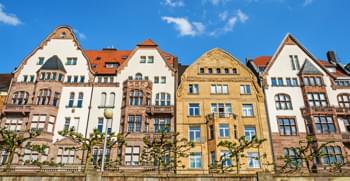 Old Town Düsseldorf
If you are travelling by hireal car from Ratingen to Düsseldorf, it is best to park your car in one of the car parks and stroll through the old town of Düsseldorf on foot. Here you will find many narrow alleys, elegant trading houses and old churches. Especially in the evening, the streets of Düsseldorf's Old Town are crowded, as many trendy bars, restaurants and clubs open their doors here. Düsseldorf is often referred to as the city of the rich and beautiful. If you like shopping, you should definitely visit the famous Königsallee in the heart of the city. Many famous designers from all over the world are based here.
Essen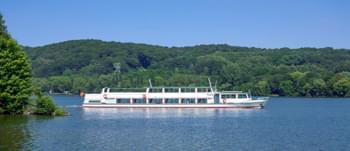 Lake Baldeney in Essen
If you are travelling by hireal car in Essen, you can enjoy both the city and nature. In spite of its location in the Ruhr area, Essen is a very green city that offers a lot of sightseeing and recreational activities. How about a visit to Lake Baldeney, for example? Here you can practice all kinds of sports around the lake. In the evening you can have dinner and relax in one of the restaurants in Essen.
Duisburg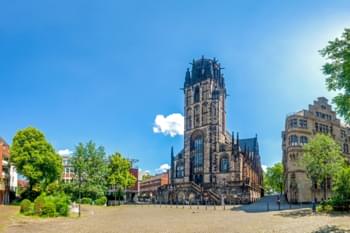 Discovering Duisburg
Duisburg has a diverse cultural scene. If you love a visit to the theatre, cinema or a concert, then Duisburg is the right place for you. Here you will find a rich selection of cultural events. So your evenings in Duisburg are guaranteed not to be boring. But also during the day there are a lot of sights to discover. Don't miss these highlights in Duisburg:
Duisburg Inner Harbour
Duisburg Zoo
Lehmbruck Museum