Travelling through Minnesota by hireal car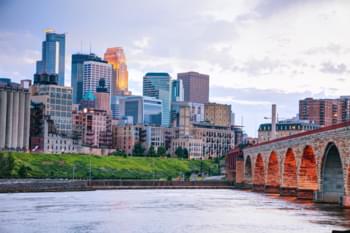 Bridge in Minneapolis
Enjoy a road trip by hireal car through the vastness of Minnesota. With a hireal car you are flexible and independent. Drive to your favourite places and explore the wild and impressive nature of Minnesota. Make sure you visit the metropolis of Minneapolis. More than half of Minnesota's population lives here. Saint Paul is the capital of Minnesota. We will be happy to help you find a hireal car that suits your needs. On our comparison portal we compare the prices of the car hires with each other. Save up to 60% and start your holiday carefree. Book your hireal car in advance, comfortably from home. This not only saves you valuable holiday time on the spot, but you will benefit from any early booking discounts, too. You can also book insurance options. This is especially recommended for hireal cars in the USA.
You have various filter options at your disposal with which you can personalize your search. This will help you find your perfect hireal car even faster. Choose individually between diffehire vehicle models, equipment features and other options.
Head to the most famous cities in Minnesota with a hireal car
Minnesota has only a handful of world-renowned cities. However, there are car hire stations in all of them. Here is our top 10 list of cities in Minnesota: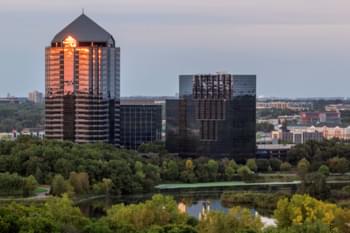 View of Bloomington
St.Cloud
Eagan
Eden Prairie
The table below gives an overview of the distance to the five largest cities of Minnesota from Minneapolis-Saint Paul International Airport (MSP).
Book your hireal car directly at the airport in order to pick it up right after landing. And off you go!
What insurance does my hireal car need in Minnesota?
Especially in the USA the right insurance for your hireal car is very important. In addition to liability insurance and fully comprehensive insurance, there are other insurances to choose from. We advise you to take out additional passenger insurance for your hireal car in Minnesota. Almost all car hire companies offer this insurance accordingly. Compare the diffehire conditions on our portal.
FULLY COMPREHENSIVE WITHOUT EXCESS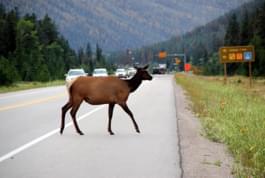 Watch out: Wild animals
If you opt for fully comprehensive cover without a excess, you will not have to pay anything in the event of damage. The fully comprehensive insurance without excess or with a reimbursement of the excess certainly costs a little more in comparison, but it is worth it in the event of damage. Fully comprehensive insurance without excess protects against all possible further costs. Especially on long tours and trips through the great outdoors or through pulsating metropolises, you are never sure what to expect.
Caution: Moose and co. often cross the roads unexpectedly!
Explore the impressive nature of Minnesota by hireal car
In Minnesota there are numerous national parks and pure nature. You can't get far by public transport. We recommend that you hire a suitable vehicle upon arrival at the airport, where the choice of vehicles is greatest. The best way to explore Minnesota is by SUV.
Voyageurs National Park
The Voyageurs National Park is located on the border to Canada. Here you can go kayaking or canoeing on numerous lakes. Enjoy the tranquility of nature and discover enchanting waterfalls. Here you can escape from the hustle and bustle of everyday life and get completely to rest.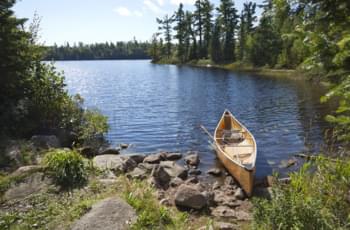 Canoeing in the National Park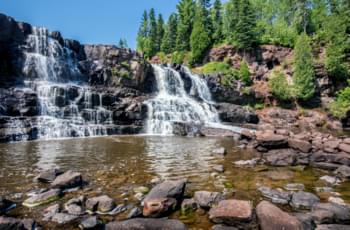 Waterfall in Minnesota
North Country National Scenic Trail
The North Country National Scenic Trail is a long-distance hiking trail that crosses Minnesota, among other places. Park your hireal car and go for a hike. A pair of hiking shoes and a backpack with all the necessary equipment is recommended. Immerse yourself in Minnesota's nature and enjoy the breathtaking views.
Is a road trip by hireal car in Minnesota's neighbouring states worthwhile?
A road trip with a hireal car through the USA is always worth it! Start your trip in Minnesota and visit the surrounding states. How about Wisconsin, Iowa or North Dakota?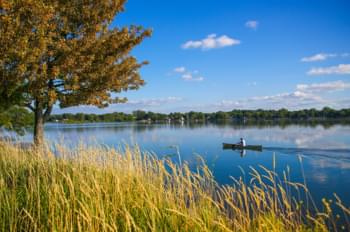 Lake Manona, Wisconsin
If you are travelling by hireal car, you are not dependent on public transport. You can travel comfortably and independently to the following highlights:
West Okoboji Lake, Iowa
Loess Hills, Iowa
Lake Manona, Wisconsin
Cave of the Mounds, Wisconsin
Plains Art Museum, North Dakota
Lake Sakakawea State Park, North Dakota