Hire your hireal car at Minneapolis-Saint Paul airport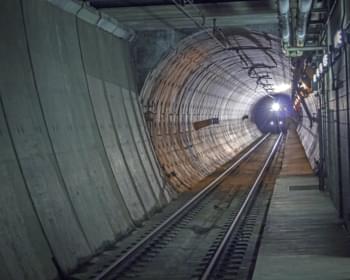 The international airport of Minneapolis is located right in between the two big cities Minneapolis and Saint Paul. Both together are also known as the "Twin Cities". Together they form the sixth largest urban region in the USA. In total there are more than 3 million inhabitants living in this region. Therefore also the airport is quite important. There are two rather big terminals.These terminals are connected to the city centers. If you decide to drive with a hireed car, you will just need 20 to 30 minutes from the airport to reach the cities. How is Minneapolis airport connected to the city center? Which route should I drive? The first terminal is called Lindbergh Terminal and is connected to Minnesota State Route 5. The smaller terminal is called Humphrey Terminal and is directly connected to the Innerstate 494. You can also reach Minnesota State Route 62 and 77 in few minutes. That is the reason why the airport makes the perfect location to pick up your hireal car and explore the state of Minnesota and other states.
How do I fly to Minneapolis airport?
Are there car hire stations at Minneapolis Airport? The airport is very important for the state of Minnesota. There are several non-stop flights from Europe. If you don't mind a stopover, there are even more flights to chose from. Since the number of car hire stations at the airport is pretty high, it will be easier to find suitable options for your individual needs. First of all you will save time searching car hire stations in the city center. Second, you save costs for a taxi ride or airport transfer. In addition, due to the higher density of suppliers, there are often more competitive prices and offers for hireal cars.
Traffic Rules in the US - Be safe on the Road with your Hireal Car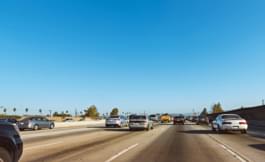 When you drive a car in your home country, you follow traffic rules and local regulations. That what should also do during your time abroad. What are the traffic rules in the USA? All 50 states have their own traffic rules and regulations. However, the most important rules are the same. If you drive carefully and prudently, you will have no problems as a foreigner to drive a hired car.
Here you find some tips you should follow when driving with your hireal car booked on driveboo.
Interstate motorways mostly 65 mph
Inner citiy between 25 and 35 mph
Highways 55 to 75 mph
Right-turning-lane Usually the right-hand lane is only used for turning. Often you will see the notice "this lane must turn right".
Turning right at red lights is allowed in almost all states, after a stop.
What can I do in Minnesota? - Roadtrip
Want to go shopping? You can visit the most visited mall of the world after a short ride from the airport. The Mall of America welcomes around 42 million visitors a year. There are over 18,000 employees. Located in the Bloomington district, the shopping mall is known for its diverse selection of stores and architectural perfection. Hundreds of shops, many restaurants and a varied theme park invite you to linger.
Minneapolis is the only city in the US where you can find waterfalls in the city center. There are parking areas right next to Henry Bluff Park. From there just go and experience the waterfalls. Enjoy the sight and experience a relaxing time, for the physical well-being numerous restaurants and bars provide.
North Country National Scenic Trail
The North Country National Scenic Trail is a very popular hiking trail. It runs through several states, including Minnesota. Park your hireal car and go for a hike. Adequate footwear and a backpack with all necessary equipment is recommended. Dive into Minnesota's nature and enjoy the breathtaking views.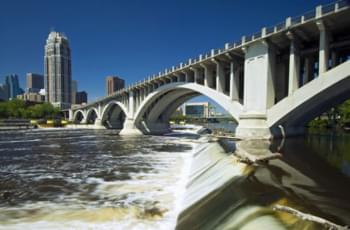 Saint Anthony Falls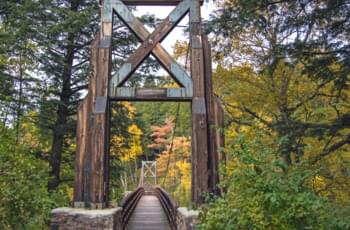 North Country National Scenic Trail