Car hire Lanzarote Airport ACE
Are you planning a trip to Lanzarote and want to book a cheap hired car? After all, the island has a lot to offer and all the beautiful sights can be easily explored with a hired car. The Canary Islands belong to Spain and are a popular tourist destination year after year. While the island of Tenerife and Gran Canaria are literally overrun by tourists, visitors to Lanzarote still find some peace and relaxation. The volcanic island has a pleasant, mild climate all year round and even in high summer it is bearable. With Driveboo you can easily compare the offers of renowned car hire companies at Lanzarote Airport and find the best offers.
Escape the winter and spend your vacations in Lanzarote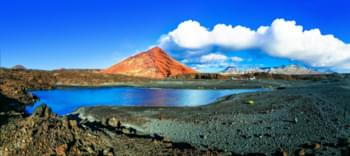 When winter arrives on the European mainland and the cold and uncomfortable wetness slowly spreads, it's time to make a change of perspective. Just book a hired car and a cheap flight to Lanzarote from the comfort of your home and let your winter adventure begin. Thanks to the pleasant temperatures, you can spend the winter and even Christmas or New Year's Eve in Lanzarote. With temperatures between 16 and 23 degrees Celsius, it is ideal to spend the winter here. Winter is also an ideal time for surfing and one of the biggest surfing events, the Quemao Class, takes place here during the winter months.
Important information about the airport ACE Arrecife Lanzarote
The ACE airport is located near the capital Arrecife. It is the pivotal point for holidaymakers and travellers. You will also be able to start your stay at this airport and pick up your hired car at the appropriate pick-up point. The airport is one of the ten most important airports in Spain. Every day the ACE is operated by international, mostly European airlines. The building has all the important services and facilities you would expect from an international airport. One of them is the car hire service that you can use to get your car. Through our comparison you have the possibility to find a hired car that is not only cheap to hire, but also meets your requirements.
Cheap car rentals at Lanzarote Airport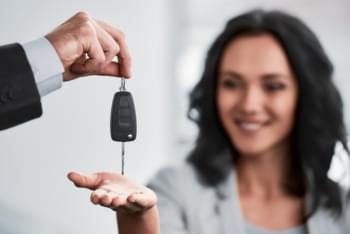 Get your hired car at the airport
A car hire service directly at the airport offers you the opportunity to visit the appropriate pick-up point right after your arrival. You will find out which pick-up station is suitable for your hired car at the time of booking. Our price comparison shows you in advance where the car hire for Lanzarote is located and how to get there. Hiring a car at a low price is a great advantage for you and your stay in Lanzarote.
The car hire companies' desks are located in terminals 1 and 2 on arrivals. You will find those car hire companies at the airport:
AutoTravel
Cicar / Cabrera Medina
Advice
payless
Hertz
Europcar
Goldcar Rental
Top Car Car Tours
Car hire for your holidays on the island of Lanzarote
If you also want to make your holiday on Lanzarote as free and independent as possible, then it is only an advantage if you book a hired car online. This portal provides you with the unique opportunity to access different rental stations at a glance. A car can be rented quickly and easily online at Driveboo. There are of course many different selection criteria available to you. After all, the hired car takes you from one playa to the next. From Puerto to Arrecife and in the middle of a breathtaking natural landscape that only Spain has to offer on Lanzarote. If you hire a car cheaply, you have more money locally for the beautiful things available. The comparison on this portal will help you quickly find the car that will be of good value to you as a hired car.
Do not only pay attention to the actual rental price for the hired car. A car hire company sometimes has slightly higher prices, but more kilometers included or better insurance. You can easily view and compare all this on the portal. Thus, nothing stands in the way of a wonderful holiday.
Excursions by hired car from Lanzarote Airport ACE
Lanzarote has many places of interest and attractions. A selection of the attractions can be found here:
Explore the surrounding islands of Lanzarote
Would you like to see more of the Canary Islands? Then park your hired car and take the ferry. Just move over and explore other islands. It is not uncommon for whale watching trips to be offered here. Lanzarote offers an unforgettable experience in combination with a cheap hired car.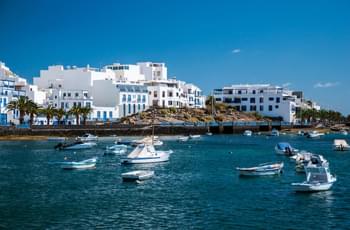 Exploring Lanzarote by ferry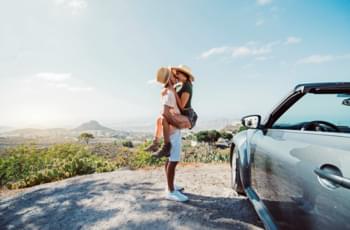 Lanzarote with your loved one