Hire a car and discover the region of Castile and León
The region Castile and León, with its capital León, is a popular holiday destination. The spectacular and varied region offers exciting cities such as Salamanca, Avila and Segovia, which have been declared World Heritage Sites by UNESCO. Compare the prices of your hireal car for Castilla y León with Driveboo.com. It's the easiest and most economical way to compare the prices of your car hire in Castile and León. This way you can find a cheap hireal car and explore Castilla y León on your own. The region has many cultural highlights to offer. A holiday in the region is in contrast to a party holiday in Mallorca. With a hireal car in Castile and León you can discover the region flexibly.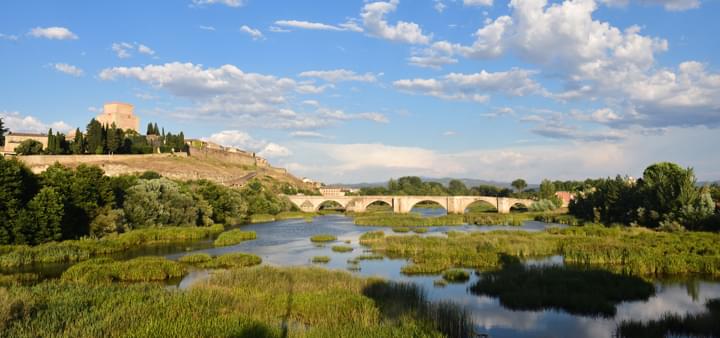 Discovering Castilla y León
Car hireal in the Castile and León Region
Book your dream vehicle from the comfort of your own home. You have the choice between diffehire vehicle models, insurance benefits and equipment features. In this way, you can be sure that the hireal car for Castilla y León will meet your requirements. You can book a hireal car in the following locations in Castile and León:
By hireal car to the Must-sees in Castile and León
The region Castile and León doesn't only offer exciting cities like León or Salamanca, but also many other tourist attractions. The following highlights should definitely be on your list when travelling to Castile and León:
Plaza Mayor of Salamanca
Segovia Aqueduct
Cathedral of Burgos
Wall of Avila
Cathedral in Astorga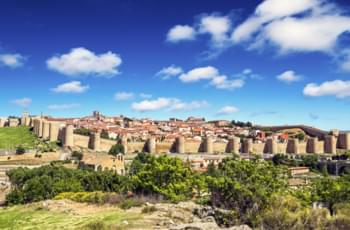 View of Avila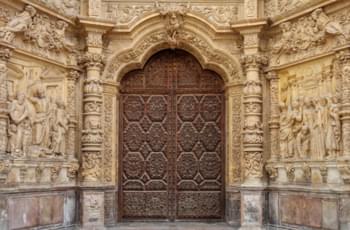 Cathedral in Astorga
Which cities in Spain are also worth a trip?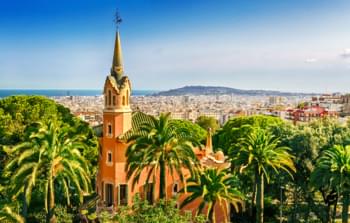 View over Barcelona
Did you like the cities of Castile and León? Then you should definitely go to Barcelona for your next holiday in Spain. The metropolis on the east coast of Spain has something to offer for every taste. Or visit Spain's capital Madrid. Here you can go shopping or eat tapas. If you would like to relax on the beach, you can go to Ibiza or Tenerife, for example. You can also book a hireal car on the popular islands. In the following table you will find an overview of the most popular cities in Spain as well as their distance from León by hireal car: