Hireal car Ibiza - party, sun and great nature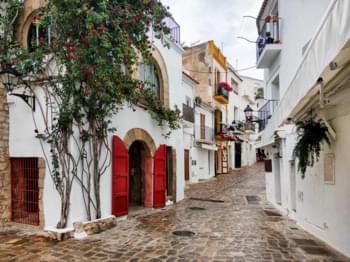 Exploring Ibiza
Explore Ibiza by hireal car and discover idyllic places. The Balearic island of Ibiza ranks high among the most popular travel destinations. Hire a car in Ibiza and take a turn through beautiful country roads along the coast. Compare car hires in Ibiza in our online price comparison. It is best to pick up your hireal car at Ibiza Airport. In this way you will be mobile right from the start of your holiday. The streets of the island are perfect for an excursion. Depending on what kind of car you hire in Ibiza, you can also explore the forest paths of the mountains. A trip to Ibiza City is also worthwhile. Mallorca and the other attractive islands of the Balearic Islands are particularly popular among sun worshippers. But Ibiza has a lot to offer as well.
Get to know Spain from its most beautiful side during a road trip
The tourist infrastructure in Spain is very well developed. You can hire good accommodations everywhere. In almost every bigger city in Spain there are branches of a car hire companies as well as restaurants and bars with irresistibly delicious offers that are waiting for hungry guests. On the Balearic Islands alone there are three international airports:
Book a cheap hireal car with Driveboo
If you want to explore the island of Ibiza on your own and independently of public transport, a hireal car is the best way to go. With Driveboo.com you can not only find a suitable hireal car easily, but also book it cheaply. With the practical comparison calculator you can choose the best one for you from a variety of offers.
Hireal car Ibiza: Eivissa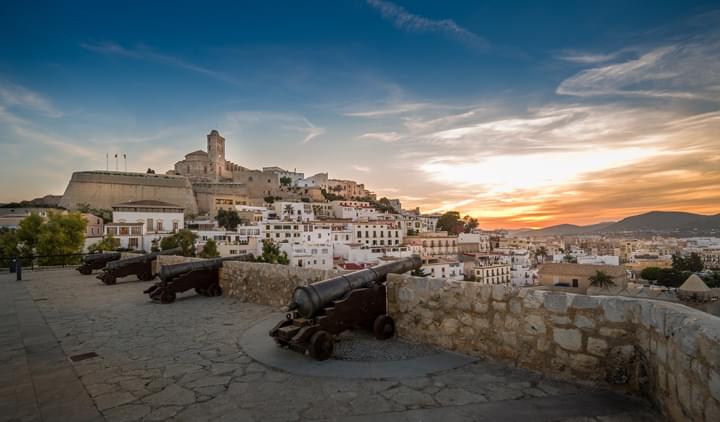 Eivissa City
Eivissa, as Ibiza City is called in Catalan, is the most populous island city with about 50,000 inhabitants. The pretty port city is located on the southeastern coast of Ibiza. The massive fortified walls are particularly characteristic of the unique cityscape. The city has been declared a World Heritage Site by UNESCO. Visitors who are interested in the exciting history can book a guide and be guided to the most interesting places and sights.
Go on an Ibiza round trip
Once you've gotten to know and love Eivissa, it's time to move on. We suggest that you circle the island clockwise. But of course it is also possible the other way round.
Take off from the airport and head south. The journey goes past extensive salt mines and salt mountains. You will certainly not forget this sight. Then it is time for a trip to one of the most beautiful beaches of Spain. The choice is yours: Platja d'es Cavallet or Platja de Ses Salines?
Continue west to Sant Josep de sa Talaia. You should not miss the ascent to the mountain throne sa Talaia. The alternative to a hireal car is a walk. If you decide for this hike, you can enjoy a wonderful view from the mountain throne.
Have you recovered from the mountain tour? Then we recommend that you drive your hireal car northbound. Destination is Port de Sant Miquel. Nearby, famous stalactite caves await curious visitors.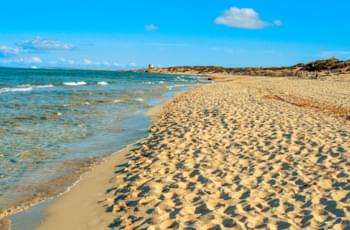 Es Cavallet Beach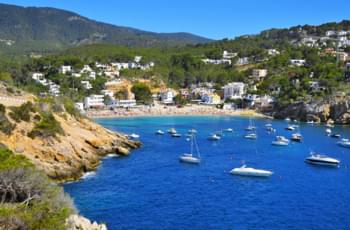 Sant Josep de Sa Talaia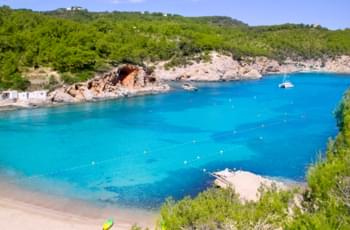 Port of Sant Miquel
Car hireal Ibiza: Cheap offers for hireal cars
What do I have to consider when returning a hireal car?
When returning your hireal car to the local car hire company, simply follow the contract rules set out in the hireal conditions. Make sure you comply with the return location, return time, return date and return station listed in your individual offer.
If you do not need the hireal car after all, you can cancel the hireal car booking free of charge up to 24 hours prior to the agreed hireal time.