Car hireal in Western Cape
Western Cape is a South African province with coasts bordering the Indian and Atlantic oceans. It's known for the port city of Cape Town, set beneath Table Mountain, part of a national park of the same name.
Benefits of having a hireal car
Having a hireal car in South Africa will give you the opportunity to design your stay in Western Cape according to your wishes.
With a hireal car, you will experience many advantages in Western Cape. For example, being able to move independently and flexibly off public transport. Moreover, you can save money by making your reservation at a hotel located a little bit further from the city centre and hire a car. The money you save would compensate for the car hire price, besides you will enjoy the freedom of movement.
Moreover, a car hire allows visiting remote places, hidden trails or restaurants with a view, impossible to get to by taking a taxi or a bus. These special places are usually inaccessible by bus. Also, there is nothing better than a car waiting for you at the railway station or airport. Nothing more comfortable than not having to carry your baggage to the bus or tram, or paying taxi airport additional charges for it.
Where can I pick up my hireal car?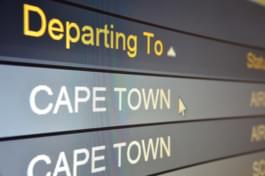 You have several options from where you can pick up your hireal car, for example at Cape Town Airport (CPT) - where you can collect it at the airport hireal station right after your arrival. Another option would be to pick it up at the hireal station in the city centre of Cape Town.
Driveboo works with all well-known car hire companies. You can book conveniently online via Car Hireal Check and compare the offers of the diffehire providers. Then the company will provide your car at your desired location, for example at Cape Town Airport or it can be delivered to your accommodation, according to your wishes. When the car is handed over, you will have to pay the deposit for it, which you will get back at the end of your holiday. Compare offers online on Driveboo.com.
Explore Western Cape with your hireal car
With a hireal car, you will be able to explore South Africa according to your wishes. It enables you to move flexibly through Western Cape. Below, you will find some sights that you can easily visit with your hired car.
Sights you have to visit: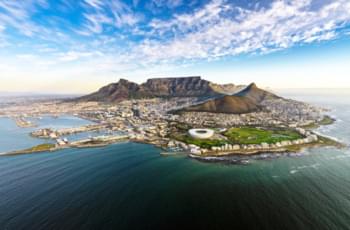 Table Mountain National Park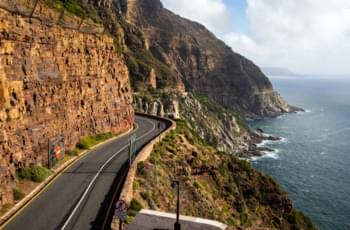 Chapman's Peak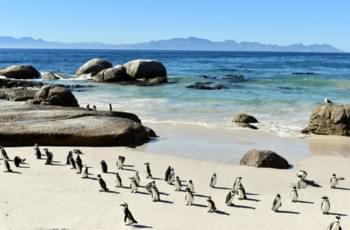 Cape Peninsula
Western Cape car hire - insurance for the hireal car
With every holiday, the costs should be able to be planned safely. With a hireal car, this is done by choosing the comprehensive insurance without excess. Only this policy settles the damage completely in the event of an accident, while a policy with a deductible contributes to the costs. To avoid unexpected additional costs, experts recommend the fully comprehensive policy without excess when hiring a vehicle.
Hire a car and pay a deposit
For each hireal car, the car hire company requires a deposit, which is blocked on the credit card until the car is returned undamaged at the return station. On our portal, you can see all car hire offers with deposit details. Please leave enough room for the amount.
Put together your dream car individually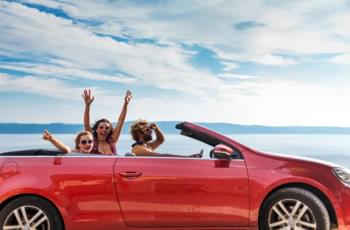 Fun in the convertible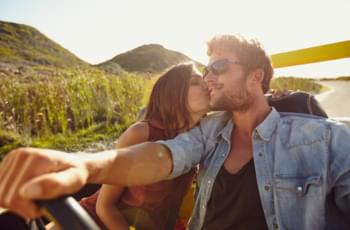 More fun with the additional driver option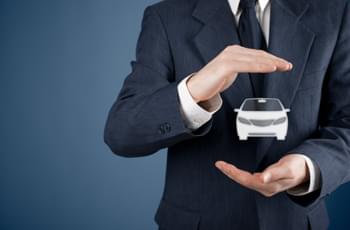 The right hireal car insurance
VEHICLE CATEGORY
What could be nicer than driving a convertible along the coast of South Africa? Pack your friends in the hireal car and jet off! Or do you prefer a minivan? Here, your loved ones are guaranteed to have enough space and you can also stow your suitcases without much effort. Besides, you can select an automatic, all-wheel drive and air conditioning for your hireal car via the search mask. This guarantees that you won't sweat when driving through Western Cape.
OPTIONS
Offers for one-way hireals
If you hire a car only for one way, then it is called one-way hireal. You pick up your hireal car at one location and return it to another hireal station. For example, you may pick up the hired car at Cape Town Airport (CPT) and want to depart from George Airport (GRJ) - then you can easily return it to the hireal station at this airport.