Explore Vitoria-Gasteiz by hired car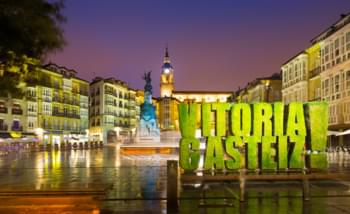 Evening in Vitoria-Gasteiz
If you've always wanted to explore the Basque Country on your own, get a hired car in Vitoria-Gasteiz and let's go! Vitoria-Gasteiz is the capital of the Spanish Autonomous Region of the Basque Country and a true paradise for all nature lovers. By booking a hired car online in advance you have the flexibility to explore the most beautiful places in and around Vitoria-Gasteiz. On our price comparison portal you will find the best offers. So nothing stands in the way of an exciting trip to Vitoria-Gasteiz.
Spend the summer in Vitoria-Gasteiz
Book a hired car in Vitoria-Gasteiz and spend the summer in the beautiful Basque Country. Vitoria-Gasteiz attracts many visitors every year who enjoy the many leisure activities around Vitoria-Gasteiz. Especially in summer you can look forward to pleasantly warm days with hardly any precipitation. So how about a convertible as a hired car? Open the roof, turn up the radio with the best summer hits and jet through the city or the breathtaking countryside in and around Vitoria-Gasteiz. This is what makes summer fun!
Tips for booking your hired car in Vitoria-Gasteiz
SUITABLE VEHICLE MODEL
If you book your hired car in Vitoria-Gasteiz online in advance you will be able to choose from many vehicle categories and car hire models. Depending on what you have planned for your holiday in the Basque Country, one hired car is more suitable than the other. If you are going to do a lot of off-roading, an SUV is best. If you are travelling to Vitoria-Gasteiz with the whole family and a lot of baggage, then it is best to take a minivan. If, on the other hand, you only need the car to get from A to B, then a compact car will also do. As you can see, we have the right vehicle for every occasion.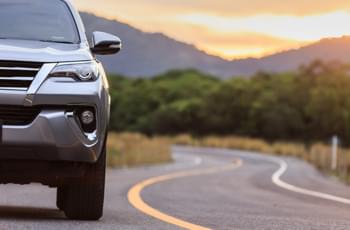 With the SUV to the mountains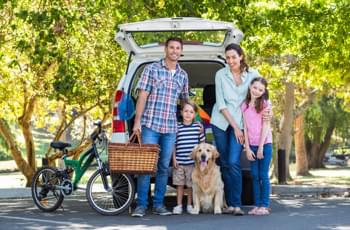 A minivan for the whole family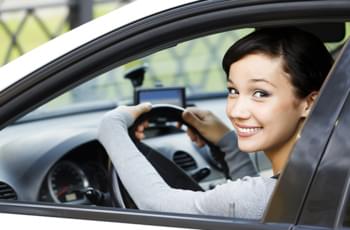 A small car for Vitoria-Gasteiz
INSURANCE FOR THE Hired Car
When it comes to insurance, it's easy to lose sight of the big picture. We tell you which insurance will get you through your holiday in Vitoria-Gasteiz stress-free. We advise all our customers to take out comprehensive insurance without excess. Should there be any damage to the hired car, then you do not have to worry about any further costs. If you want to be on the safe side, then you can additionally take out the following insurances:
Glass and tire insurance
Underbody insurance
Roof insurance
OTHER OPTIONS
Sightseeings in and around Vitoria-Gasteiz to discover with the hired car
OLD TOWN OF VITORIA-GASTEIZ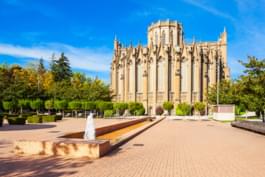 Cathedral of Santa María
Start your tour of the old town of Vitoria-Gasteiz at the Cathedral of Santa María, built in Gothic style. After a visit, you can make your way to El Portalón, a beautiful inn from the Middle Ages. Other highlights that await you in the old town of Vitoria-Gasteiz are the Museum of Natural Sciences, the Church of San Pedro and the two Renaissance palaces Escoriaza-Esquivel and Montehermoso. When you are exhausted after your excursion through the city, you can sit down in one of the cafes and unwind.
GORBEIA NATURE PARK
If you like hiking and mountain climbing, then you should definitely take a trip to the Gorbeia Nature Park with your hired car. In the nature park you can look forward to different landscapes, from rugged cliffs to vast pastures and forests. You will also find over 500 caves in this area. Here you can give free rein to your adventurous spirit.
More Highlights
Laguardia

Orduña

Valle Salado Salinas de Añana
What other cities near Vitoria-Gasteiz can I explore in a hired car?
If you feel like a road trip with a hired car, just go to one of the Spanish cities nearby. Or take a whole tour right away to see as much of Spain as possible. For example, visit the Guggenheim Museum in Bilbao, head to the beach in Santander or enjoy a trip to Pamplona or Zaragoza. In the following table, you will get an overview of the distance to each destination by hired car from Vitoria-Gasteiz: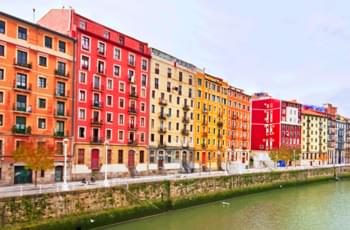 Exploring Bilbao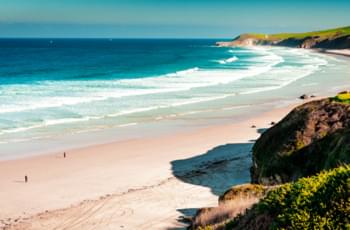 Beach in Santander