Hire a car at Montego Bay Airport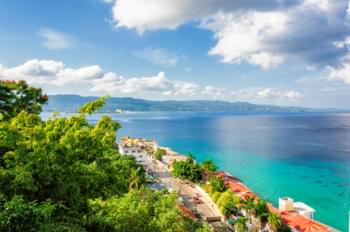 Jamaica is located 885 kilometers south of Florida in the heart of the Caribbean. The island is famous for theunique appeal of the picturesque and rugged island interior - the Blue Mountains rise to over 2000 meters - combined with the unsurpassed beauty of the stunning tropical beaches that border the turquoise waters of the Caribbean Sea. Each year, more and more visitors are attracted to the island's magic, history and world-class facilities. If you have already booked your personal hired car online on Driveboo, all you have to do is pick it up at the airport. So the holiday can start relaxed after all!
Travel to Jamaica in winter or spring
In winter and spring, the climate is drier, as it doesn't rain very much at these times of year. It can be much more pleasant, as tropical climates can be very exhausting. Nevertheless, it is definitely worth hiring a car and exploring all of Jamaica, as the island only has aarea of just under 11.000 km² . So you can explore with a hired car on your own quite a lot. Below we have listed a table with places you should visit.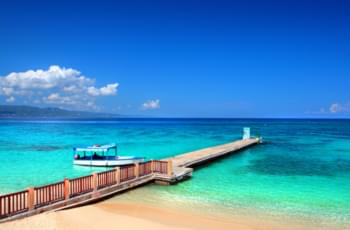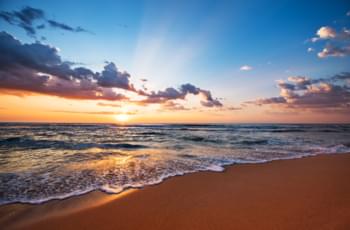 The location of Montego Bay Airport on the island of Jamaica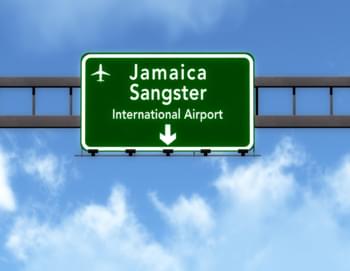 Montego Bay Airport (MBJ), officially called Sangster International Airport, is the most significant gateway to the island of Jamaica - one of the most beautiful and popular destinations in the world. The airport is ideally located on the northwest coast of the island - in the center of the country's tourist region and near a variety of hotel and recreational facilities. It is only a few minutes drive from the cruise ports at Montego Bay and Ocho Rios as well as the resort town of Negril.
Facilities at Montego Bay Airport
If you're an economy class traveler, you can access the lounges at Montego Bay Airport either by purchasing a Lounge Pass or by purchasing a membership.
Club Mobay
Sandals
Half Moon
Couples Resort
Hyatt Zilara / Ziva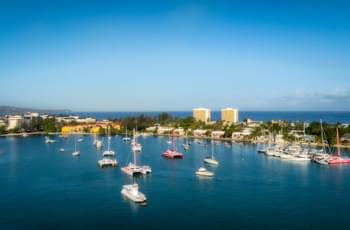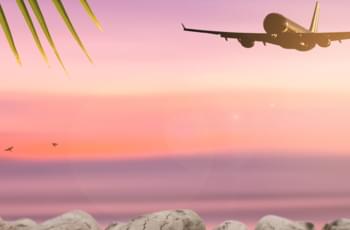 If you don't want to sleep in the airport there are some hotels that are only about 5 minutes away from the airport
Toby's Resort
Palm View Guest House
Mynt Retreat & Spa
Deja Resort
Hotel Montego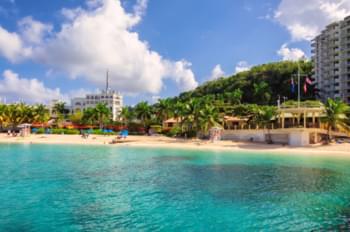 National Commercial Bank ATM - RBTT - Scotiabank (arrivals/departures hall)
Baggage carts (baggage check-in/check-out hall)
Car hire
Money exchange (passport control, arrivals hall, check-in area & departure hall)
Duty Free & Shopping
Restaurants: Air Margaritaville - Auntie Anne's - Cinnabon - Cricket's Sports Bar - Dairy Queen - Domino's Pizza - Island Deli - Jamaica Bobsled - Moe's - Nathan's - Quiznos - Viva Gourmet Market - Wendy's
Information boards (check-in area, departure area, transportation area & public area of arrivals hall)
Baggage packing (first floor check-in)
Showers (Club Mobay Lounge)
Smoking area (near gate 9)
Getting to and from the airport by taxi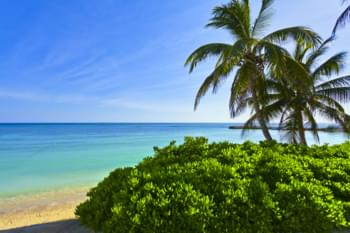 Taxis are readily available in the transportation area of the airport. There are two cab companies, JUTA and JCAL, operating at Sangster International Airport. The two companies share a common authorized airport cab counter. This is located just outside the exit after customs. If you need assistance in hiring a cab, an information desk is available in the public area of the Arrivals Hall.
The best time to travel to Jamaica
In the following we have set up a small climate table with the most important temperatures for a pleasant holiday in Jamaica. So you have a better overview and can decide more easily when you want to travel to Jamaica. As you can see from the table, the temperatures are very constant throughout the year and above all very high. You actually then only decide if you would prefer to go in high season, or if you would prefer dry or tropical climate.