Hired car Portimao: soak up the sun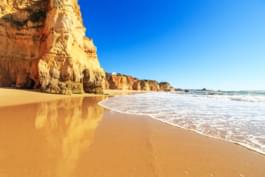 Explore Algarve
Compare the prices of all car hire companies located in Portimão with Driveboo.com. Book the hired car in Portimão that best suits your plans before starting your holiday and set off on an exciting journey of discovery along the Algarve coast in your hired car. Warm hospitality and golden stretches of beach await you in lively Portimão on the west coast of the Algarve. Take a hired car excursion to Lagos or Faro and soak up the sun in the Algarve.
Spending spring and autumn in Portimão
Whether you want to finally soak up the sun in spring or soak up the last rays of sun in autumn, you can do so in Portimão. Look forward to empty beaches, breathtaking sunrises and lots of sun in the Algarve. Portugal is also an ideal destination in spring and autumn. Explore exciting rock formations in spring and watch surfers ride the biggest waves in the world in autumn. This will make your holiday an unforgettable experience.
Pick up a hired car in Portimão or at Faro Airport?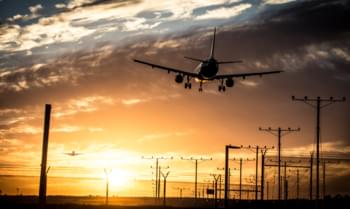 FAO Airport
Although there are plenty of car hire companies in Portimão offering a wide range of rental cars, it is possible that especially in the summer months all rental cars are fully booked or are not available for the complete rental period you require. For this reason, it can make sense to look for a hired car in Portimao or at Faro Airport before you start your trip in order to benefit from an early booking discount. At the nearest airport, you should also be able to access a more extensive fleet of vehicles, from sporty convertibles to mid-size cars and SUV's, and also benefit from the longer opening hours at an airport.
This is the airport in Faro:
ADVANTAGES OF Hiring A CAR AT THE AIRPORT
multilingual staff
good choice of extras
attractive opening hours
saving on transfer costs
good parking facilities
Everything about insurance for your hired car in Portimao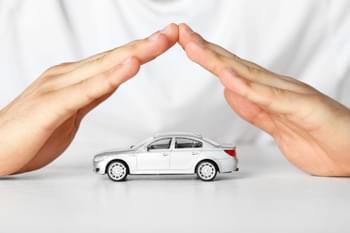 Insurance for your hired car
Being on the road in your hired car in the scorching midday heat can be a strain, even with air conditioning or an open convertible. An accident happens quickly because maybe the brake lights of the driver in front of you aren't working, or suddenly there's a donkey or cow on the road. For this reason, be sure to take out fully comprehensive insurance without excess and opt for liability insurance with a correspondingly high coverage amount.
In addition to the much-needed comprehensive and liability insurance, you can also choose other insurance policies:
Theft protection insurance
Glass insurance
Underbody insurance
Our tip: When hiring, take a look at the small print and be sure to inspect the hired car in advance for scratches and other damage.
Car hire in Portimao - Is there a toll in Portugal?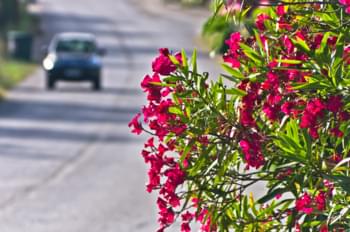 Tolls in Portugal
Taking a hired car on various excursions or perhaps even a round trip through Portugal is generally a very good idea to get to know the country better with its sights, churches and rugged coastlines as well as the gorgeous stretches of beach. Unfortunately, most of the highways in Portugal have tolls and different systems, so you should definitely plan your trip in advance. You can only pay in cash (no credit card payment!) on certain sections of the road. In this case, a ticket must be taken when entering the freeway and paid when leaving the freeway. The situation is different on sections with electronic tolls, which in most cases are only charged for foreign vehicles. However, it is best to obtain up-to-date information on tolls in Portugal from your automobile club before you start your trip.
Car hire Portimao - this is how fast you are allowed to drive
Understandably, police officers in Portugal are not amused by speeding! Therefore, be sure to adhere to the maximum speeds listed below:
Portimao enchants at any time of the year
Whether it's the sailing regatta "Portimao Global Ocean Race" or the Superbike World Championship and A1 Grand Prix races at the "Autódromo Internacional do Algarve" - Portimao is all about sports! Nature lovers, hikers and water rats are guaranteed to get their money's worth here all year round, as the breathtaking hinterland invites you to take long walks, especially in spring and autumn. Water nymphs and air mattress captains, on the other hand, will feel particularly at home in the summer months, as the beaches are ideal for relaxing. However, if you don't want to relax on the house beaches, you are well advised to drive along the coast with your hired car to spend a romantic day at secluded bays.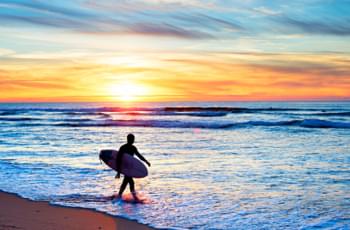 Surfing in the Algarve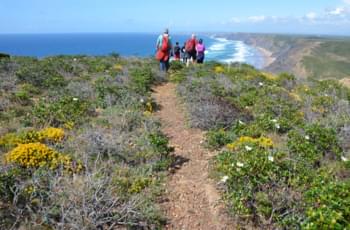 Hiking in the Algarve
Explore Portimao and surroundings with a hired car
Long gone are the days when the town was a bustling fishing town where freshly caught sardines were processed every day. Gradually, the face of the city changed and a picturesque promenade was created, which invites you to stroll and in the buildings of the old town settled several cafes and restaurants, which give Portimao its very special charm today.
All highlights in Portimao at a glance:
the harbor which invites to a stroll
the pretty streets of the old town, which invite you to stay a while
the town hall
the museum
the Aquadream