Hireal car Northern Territory: Discovering the outback of Australia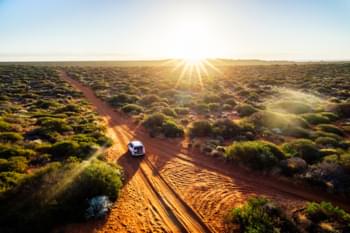 Road trip through the Northern Territory
What do you think about an adventurous road trip by hireal car through the outback in the Northern Territory? We are thrilled with this idea! A hireal car trip through the state of Northern Territory in Australia is guaranteed not to be boring. Especially if you are a friend of untouched nature, the Northern Territory will inspire you. Drive through national parks, visit the cities of Darwin and Alice Springs or watch crocodiles. Find the right hireal car for your Northern Territory adventure on Driveboo.com. Compare car hire prices in the Northern Territory and choose the best deal. With the right hireal car, your road trip through the Northern Territory in Australia is guaranteed to be an unforgettable experience.
Which hireal car is best suited for the Northern Territory?
On Driveboo.com you will find the right hireal car for every occasion. You probably plan to drive a lot in the Northern Territory. For this reason we advise you to hire an off-road vehicle. With an SUV you can drive carefree through the national parks. If you are travelling to Darwin or Alice Springs on business, you don't necessarily need an SUV, but can choose a mid-range or even luxury car. If you're travelling to the Northern Territory with the whole family and need plenty of room for baggage, you'll most likely opt for a minivan. In this model, there is enough space for everybody and also the baggage does not have to be squeezed in. Simply book your hireal car online in advance and choose the hireal car that best suits your needs and plans in the Northern Territory.
Northern Territory traffic rules: What should I know?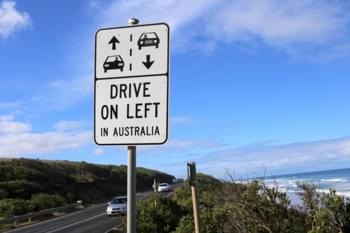 Signposting in Australia
If you are travelling in the Northern Territory in Australia, you should abide by the following traffic rules:
In Australia, left-hand traffic applies.
The speed limit is 60 km/h in towns and 110 km/h outside towns and on motorways.
The blood alcohol limit is 0.5 per mille. Beginners, on the other hand, must observe a strict blood-alcohol limit of 0.0.
In an emergency, you can reach the appropriate facilities by calling the following emergency numbers:
With the hireal car to the highlights in the Northern Territory
Uluru
A definite must-see on your trip with a hireal car through the Northern Territory is a visit to Uluru or Ayers Rock. This is a huge 863 meter high sandstone monolith, which is located about 450 km from Alice Springs. The huge rock was probably originated 550 million years ago and is considered as holy to the Australian aborigines.
Darwin
Darwin is the capital of the Northern Territory and awaits you with some highlights. Take a hireal car to a variety of attractions or park the car and set off on foot. Relax on one of the beaches in the famous waterfront area and then stroll the Mindil Beach Markets. Don't miss out on these highlights:
Museum & Art Gallery of the Northern Territory
Bicentennial Park
Crocosaurus Cove
Devils Marbles
Another highlight in the Northern Territory are the huge granite spheres of Devils Marbles, which you can find by hireal car after 95 km south of Tennant Creek. For the Aborigines the Devils Marbles in Australia are a holy place and are called Karlu Karlu in their language. The stones look diffehire every time you visit, as they are still exposed to erosion. There is also a bush campground nearby, so you can watch the natural spectacle in peace and quiet.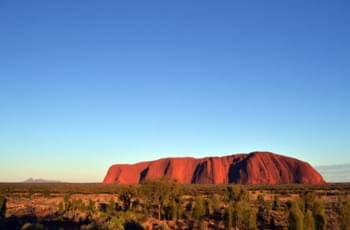 Ayers Rock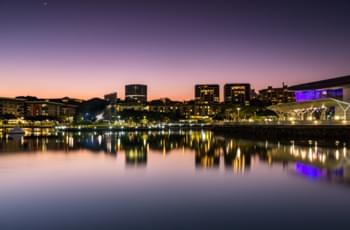 Darwin at night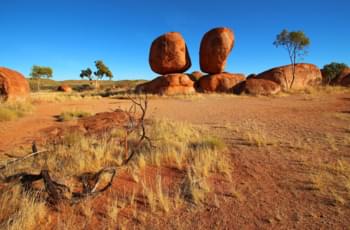 Devils Marbles
These are the most beautiful national parks in the Northern Territory
Litchfield National park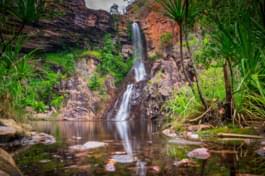 Tjaynera Falls
The Litchfield National Park is 130 km from Darwin by hireal car. The national park awaits you with numerous breathtaking waterfalls, such as Florence Falls, Tjaynera Falls and Tolmer Falls. Litchfield National Park is also home to antelope kangaroos, flinkwall babies, salt water crocodiles, flying foxes and possums. This is a great place to explore and enjoy the fantastic scenery.
Kakadu National park
In the species-rich Kakadu National Park you will find rivers, swamps and sandstone cliffs. You can look forward to more than 2,000 plant species, salt water crocodiles, birds and much more when you travel by hireal car in Kakadu National Park. Another highlight of the park are the Aboriginal rock paintings in the villages of Nanguluwur, Ubirr and Nourlangie.
OTHER EXCITING NATIONAL PARKS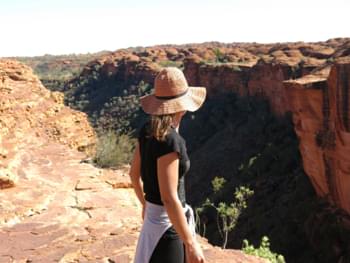 Kings Canyon
Connells Lagoon Conservation Reserve
Kings Canyon and Watarrka National Park
Mary River National Park
Finke Gorge National Park
Barranyi National Park