Hire a car and discover the region of Navarre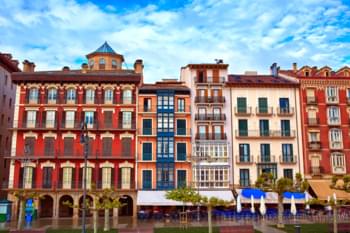 Pamplona, Navarre
Book a hireal car on Driveboo.com and explore the Navarre region of Spain. With a hireal car in Navarre you can enjoy a very special and varied landscape as well as an excellent gastronomy. In addition to the famous capital Pamplona, the region offers a wide range of tourist attractions with numerous pilgrimages, such as the famous Javierada. With our price comparison Driveboo.com you have the possibility to compare prices for your vehicle for your holiday in the region of Navarre easily and quickly. In this way you can find a cheap hireal car and explore Navarre on your own.
These are the best places to hire a car in Navarre
With a hireal car you will always be flexible and able to travel independently of public transport. Book your dream car in advance on our portal. In this way you can pick it up right after your arrival in Navarre and be mobile right from the start. In Navarre you can book a hireal car at the following locations:
Discover the tourist attractions of Navarre by hireal car
Of course, the capital of Navarre, Pamplona, has a multitude of sights to offer. Visit the cathedral of Pamplona or have a drink in one of the cafés on the Plaza del Castillo. Here you can experience the Spanish flair up close.
Since you can travel flexibly with by hireal car at any time, excursions to the surroundings are also recommended. What do you think of the Palacio Real de Olite, for example? Or visit the monastery San Salvador de Leyre. Whatever your perfect holiday looks like - with the right hireal car there will be no problems while travelling in Navarre.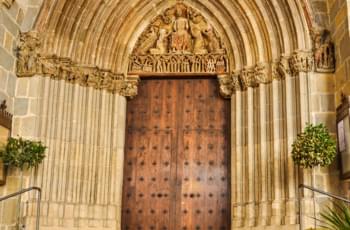 Church in Navarre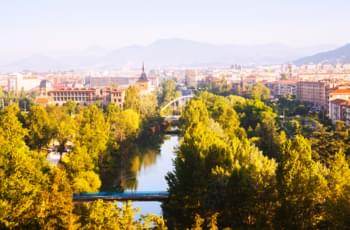 View over Pamplona
Discover the rest of Spain by hireal car
Get behind the wheel of your hireal car and explore other Spanish cities. In the following table you will find an overview of cities worth seeing as well as their distance from Pamplona: