Car hire Moers: Ruhr area or the Netherlands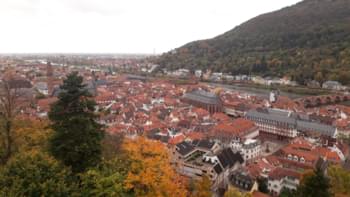 Moers, the hub of the Lower Rhine lowlands, charms its guests not only with its sunlit marketplace, but also with a number of buildings under monumental protection. How about a trip to the Moers Castle Theater, one of the smallest municipal theaters in Germany, which has earned a national reputation for its modern productions, or a visit to Moers Castle? Compare with Driveboo the offers of all car hire companies in Moers and surroundings regarding free mileage, insurances and various accessories. Select the hired car that best suits your city trip and set off from Moers on a trip of discovery to the Ruhr region or the Netherlands.
Winter in Moers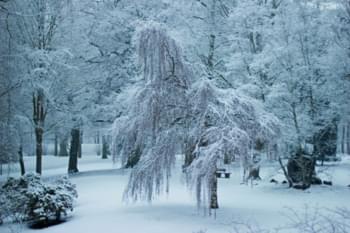 With Christmas, the cold winter is just around the corner, but that doesn't stop anyone from planning a nice holiday and going through with it. Many do not know that a city trip in winter can be just as beautiful as in summer Especially with a hired car, because then you don't have to constantly wait in the cold for public transport, but can easily get anywhere in a nice warm car. In addition, almost all cities have a special flair in winter, which you will love if you love the Christmas season. Also Moers has its own flair in winter and the Christmas market must definitely be visited if you are already in December in Moers. Even in winter you can enjoy the culture at the sights in a relaxed way, you just have to wrap up well and provide for everything. Book a hired car in Moers now through Driveboo and compare prices easily.
Car hire Moers: Car hire for your city trip to Moers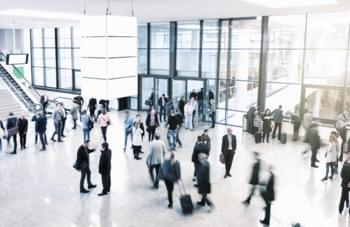 Düsseldorf airport
Of course, Moers has no shortage of car hire companies. Compare offers and opening hours, take a look at the features of the car and book your hired car from the comfort of your home. However, if you can't find the right hired car in Moers, it's also worth taking a look at what's on offer at Düsseldorf Airport (DUS), some 35,5 km away, where you're guaranteed a larger selection of vehicles. Choose from agile compact cars, sporty convertibles or off-road SUVs, benefit from longer opening hours and maybe even pick up a price bargain.
Hired car Moers: mileage rule when hiring
The Ruhr region is just a stone's throw away, and the big cities Düsseldorf and Cologne are also tempting to take a diversion for shopping due to the short driving time. But before you know it, more than 1.000 kilometers have accumulated on the tachometer and the free kilometers have already been driven. So that this does not become too expensive for you when you return your hired car, it is recommended that you calculate the mileage so that you do not expect any nasty surprises when you return your hired car in Moers, because you have to pay a fee for every kilometre driven too much.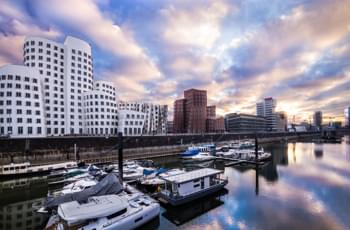 Düsseldorf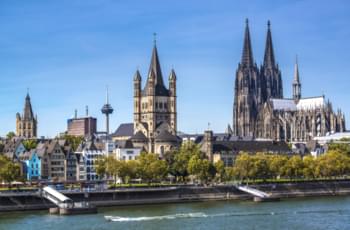 Cologne
How to book an additional driver for your hired car in Moers
In particular, if you plan a trip with your hired car to the major cities in the area, an additional driver can relieve you , because ultimately you certainly want to see something of the area and do not have to permanently concentrate on the road traffic. However, it would be grossly negligent if you let your partner behind the wheel without informing the car hire company and then possibly an accident occurs. Take a look at the different offers of car hire companies, which in part already include an additional driver, or simply book this in addition to be on the safe side. The costs for this are usually in the single-digit range per day and are thus quite interesting. In addition, with the additional driver option all concluded insurance automatically transferred to the additional driver, so you do not have to worry about an accident, or possible damage.

Well insured with the hired car through Moers!
If you save on the wrong end of your insurance, you can quickly lose out in the event of an accident. Even if cheap offers here and there seem tempting, you should always opt for the most comprehensive insurance possible. This means that you should give preference to comprehensive insurance without deductible over comprehensive insurance with deductible. Furthermore, the amount of coverage of the liability insurance plays a significant role, whereby here applies: the more, the better! Whether you decide beyond that still for further auxiliary insurances, as for example for a theft insurance with or without excess, remains up to you, whereby this will make sense with a new car in any case.
Jazz festival or Halde Rheinpreussen? Moers is worth seeing all year round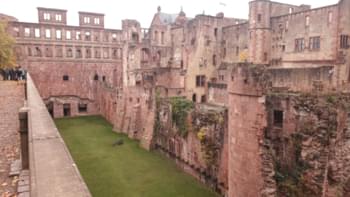 Whether alone, with a partner or family, Moers has something to offer for everyone. In particular, the wide-ranging, year-round program of festivals, events and markets, makes Moers a very special excursion experience, which is why it is worth taking a look at the city's calendar of events before starting your trip. But also a trip to the Lower Rhine, the nearby Ruhr area or the Netherlands are worthwhile destinations. With a hired car you are flexible enough to adapt at any time of the year to the weather conditions, to be able to visit one of the many museums on a rainy day or to take a walk along the Rhine when the sun is shining.
Parkfest, Winterfest or Freiballonfestival - Moers really has no shortage of festivals! But Moers also offers children a varied, pedagogically supervised program in the "Play and Learn City Grafschafter Musenhof", where your children can slip into different roles for two hours, such as that of a wealthy merchant or a boy king, and you can enjoy your time out shopping in Moers.
Sights and events in Moers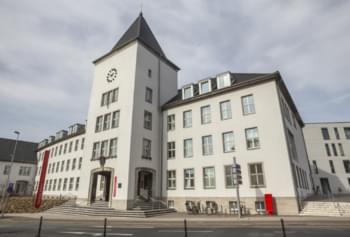 County Museum in Moers Castle
Castle theater
ComedyArts Festival
Peschkenhouse
Rhenish mining route
Aumühle at the Moersbach (Mill)