Hireal car Lesbos: Discover the original Greece!
Discover Lesbos, as one of the largest Greek islands, with a hireal car! Lesbos offers its visitors the opportunity to get to know the original Greece far away from mass tourism. This is best done with your own hireal car. In this way you will always be flexible and able to travel independently of public transport. A quiet island life with little visited beaches and mysterious forests is waiting to be explored by you with a hireal car. While many regions of Lesbos shine in lush green, in the west you will come across a rather desert-like region, which will fascinate you with its very special charm. What are you waiting for? Look forward to an exciting holiday with a hireal car on Lesbos!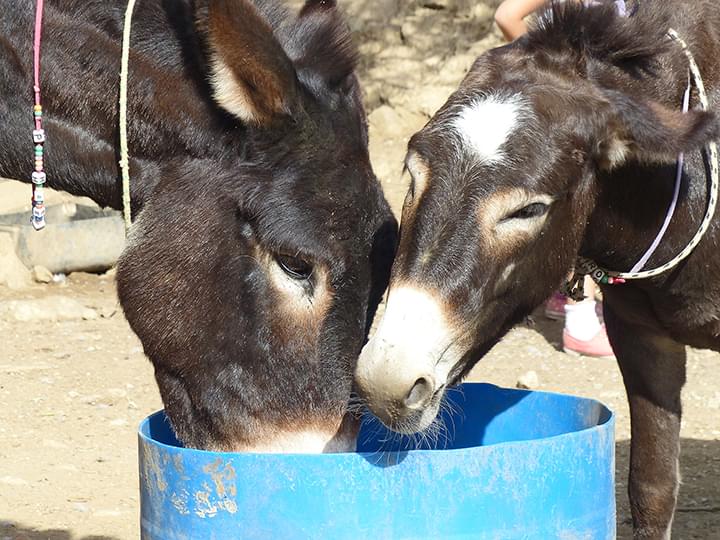 Donkeys on Lesbos
Exploring Lesbos by hireal car
A hireal car on Lesbos is the ideal way to explore the island and its enchanting places on your own. Why not visit one of the many charming fishing villages, such as Skala Sikaminias in the north or Sigri, which lures to the west of Lesbos with a small beach and castle. Between Sigri and Antissa there is also the so-called "petrified forest". The petrified remains of trees are millions of years old.
While travelling around Lesbos in your hireal car, there is nothing preventing you from visiting the more scattered villages comfortably on well driveable roads. For example, if you are looking for a place to relax, go to the north of the island. There you will find the village of Mithymna, which is the most famous resort on Lesbos.
If you want to visit the capital of the island, Mytilini, we recommend that you leave your hireal car behind. In the city itself there is a lot of traffic, which could spoil your good mood. If you are still in Mytilini by hireal car, a visit to the market is sure to brighten your mood. The market is considered to be one of the best in Greece and offers fresh products of all kinds.
THE MOST BEAUTIFUL BEACHES
You can find the best beaches in Lesbos with your hireal car at the following locations: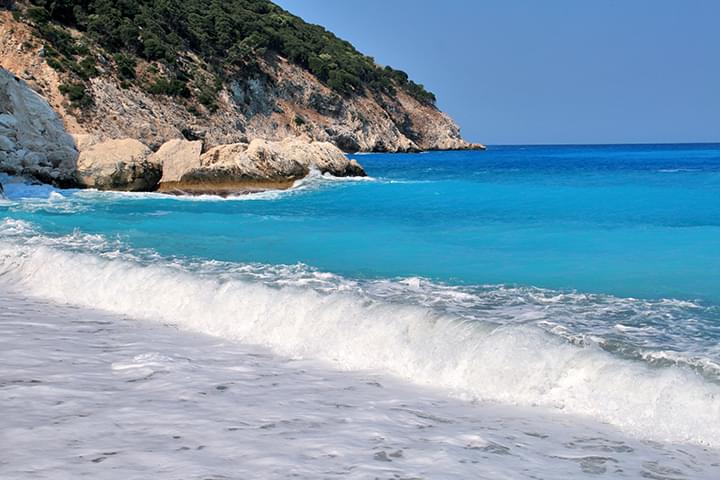 Beach in Lesbos
More exciting places in Greece
If you want to see more of Greece, you must not miss these cities and islands: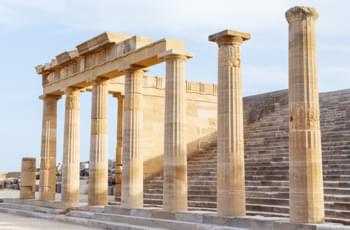 Acropolis on Rhodes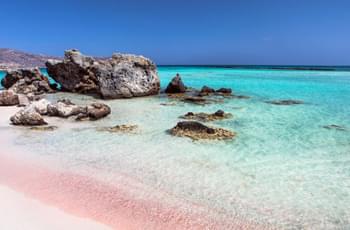 Elafonisi beach in Crete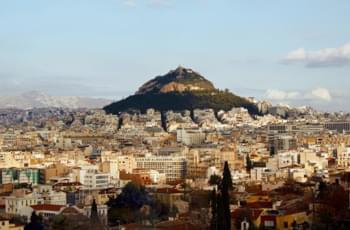 View of Athens
We wish you a pleasant journey with your hireal car on Lesbos!