Hireal car Latvia - holiday destination with lots of untouched nature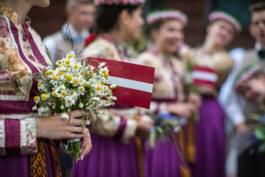 Latvia is rich in tradition
Look forward to an unforgettable road trip by hireal car through Latvia! Tourism plays an important role in Latvia. In the north Latvia borders on the Baltic Sea and has much more to offer besides untouched nature. As Latvia is only about 65,000 square kilometres in size, you can easily explore Latvia by hireal car. Immerse yourself in Latvia's traditions and experience an exciting holiday you will remember for a long time!
Tips and hints for your trip to Latvia
The neighbouring countries Estonia, Russia and Lithuania are also suitable for a diversion by hireal car. When booking, however, please note whether a trip abroad is included in the hireal conditions. In addition, when booking on Driveboo.com you should write in the comment field that you are planning an international trip.
Book a hireal car - On the road in Latvia
The best way to get to the capital Riga from your accommodation is by hireal car. Almost one third of the Latvian population lives in Riga.
If you arrive by plane, it is a good idea to hire a car either at Riga Airport or at Liepāja Airport. In this way, you will be mobile right from the start and won't have to rely on public transport.
Approximately 73,000 km of roads run through the country, making it easy to explore Latvia by hireal car. Latvia is both flat and hilly. With a hireal car you should respect the diffehire speed limits in Latvia.
Out of town the limit is 90 km/h
On motorways the limit is 110 km/h
Pay attention: In Latvia there are four traffic lights. If the traffic light is yellow, for example, you can no longer cross it.
What sights should I visit in Latvia by hireal car?
Get behind the wheel of your hireal car and visit the highlights of Latvia. With a hireal car you can drive flexibly to your desired destinations. Visit these must-sees: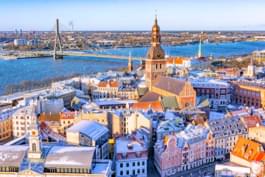 View over Riga, Latvia
The capital Riga
Gauja National Park
Freedom Monument
Turaida Castle
Latvian Occupation Museum
Cat House
Dome of Riga
Castle of Riga