Hireal car Austria - Sacher cake & Viennese waltz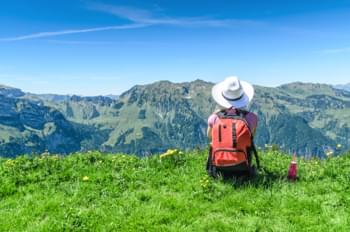 Hiking in Austria
Germany's neighbour Austria has many attractions to offer. With a hireal car you will be flexible when driving in the alpine republic. From the Salzkammergut to Vienna, culture and sports enthusiasts will enjoy their holidays. A hireal car in Austria is a great way to get around. On Driveboo.com you can book a hireal car for many diffehire places. Stations are available both in the Austrian city centers and at the major airports. Pick up your hireal car at Vienna Airport and explore the Alpine country.
Which airports are there in Austria?
Leisure activities in Austria
The big cities like Vienna, Innsbruck, Graz, Klagenfurt and Linz invite you to do some shopping or simply enjoy some food. With a hireal car you can relive the history of Mozart. Visit Schönbrunn Palace or Belvedere Castle and start dreaming!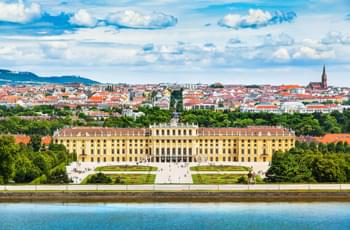 Schönbrunn Palace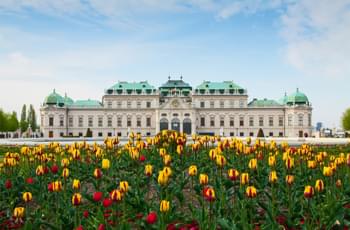 Belvedere Castle
More exciting cities: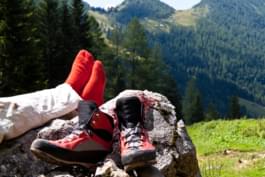 Enjoy the view over the mountains
Austria is particularly suitable for sporty holidaymakers. Get into your hireal car and drive into the mountains for hiking, skiing and climbing. With a hireal car you can reach the most beautiful places for these activities quickly and flexibly.
Park your hireal car at the foot of the mountains and walk to the top. After an exhausting hike you can enjoy a typical Austrian dish in one of the huts on top.
You should not miss these highlights on your holiday in Austria:
Hofburg
Vienna State Opera
Hundertwasserhaus
Albertina
Austrian State Library
Leopold Museum
Hireing a car in Austria: What you should know
Hire a car in Austria with Driveboo.com. On our portal you can compare the prices of all well-known car hire companies in Austria. Whether you want to book a small car, a sports car or a family van - with us you will find the right offer in a transpahire price comparison.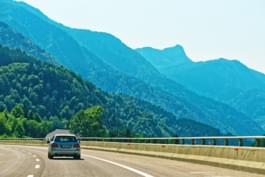 On the road in Austria
Although Austrian wine is a pleasure, you should be careful not to exceed the 0.5% alcohol limit when hiring a car. The road conditions in Austria are very good, nevertheless the maximum speed on the motorways is 130 km/h. You should pay attention to these on your journey with the hireed car. In addition, you need a vignette for Austrian roads. You will find the amount of the costs and exact information on how to buy the vignette in our toll alphabet.