Explore St. Pölten by hired car
St. Pölten is located in the center of Austria's northwest, also called Lower Austria, and is therefore the ideal starting point to explore this region with a hired car. Saint Pölten is the capital of Lower Austria and has about 50.000 inhabitants. The city is a modern industrial city with a baroque center and is one of the oldest cities in Austria. With Driveboo you can compare car hire offers in St. Pölten and book a hired car for St. Pölten online.
.
Spend the winter in St. Pölten?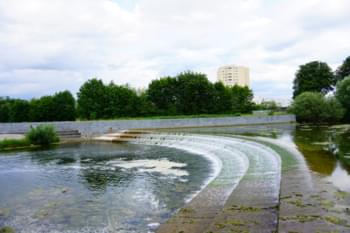 Many people think that in Austria you can only go on skiing holiday. Of course, Austria is beautiful for a skiing holiday and should definitely be considered, but so should it be considered for a winter city holiday. In winter the temperatures are very low, but if you wrap yourself up thickly, you can still experience a lot. Especially the hiring of a hired car, equipped with a warm heating system, can help. With a hired car you can go everywhere and you can for example visit the sights in the list below. In addition, December offers a lot of Christmas fun. Christmas markets, fairy lights and loads of "Kinderpunsch" sweeten the cold season a lot. For a change you can even visit a sauna or an indoor swimming pool by hired car. St. Pölten is also in winter full of surprises and the hired car will make your holiday even more relaxing.
Dome
Institute of the English Miss
City Hall
Triple column
Government district Cultural district
Sound tower/li>
Weekly market at Domplatz
Where are the hired car stations in St. Pölten?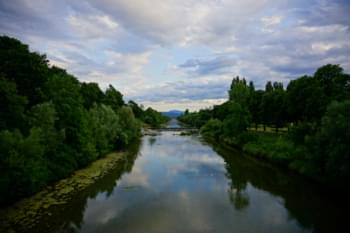 You will find numerous car hire agencies both at the main train station and throughout the city. Here you can decide for yourself, when you hire a car, which pickup location is best suited for you and your plans. St. Pölten is located on the Westbahn, one of the Austrian main railroad lines via Vienna and by plane via the international airport Wien Schwechat (VIE), also called Vienna International Airport. The airport is about 90 km from the Lower Austrian capital St. Pölten. It's served by long-distance trains operated by the Austrian Federal Railway ÖBB.
Is there a toll in Austria ?
In Austria, domestic and foreign vehicles require a vignette for all freeways and expressways. Those must be attached to the windscreen and are available in Austria at gas stations, garages, customs offices and post offices. Normally, you do not have to buy a vignette for your hired car . As this is obligatory in Austria, it is already attached to your hired car by the company. So you do not have to worry about the toll when hiring a car.
.
General traffic information for Austria
An excellently developed network of freeways, expressways and highways connect Austria with all its neighboring countries. All main border crossings are open day and night. The road traffic regulations and traffic signs in Austria generally correspond to those of the other European countries. A foreign driver's license entitles the holder to drive a motor vehicle in Austria for one year. Driving licenses from all EEA and EU member states are recognized in Austria. Travelers from other countries require an international driver's license if there is no relevant agreement with their home country. Otherwise a German translation of the national driver's license is sufficient (information about this is available from your local automobile club).
Maximum speeds for rental cars in St. Pölten
Inner towns: 50 km/h
Except for: 100 km/h
motorway: 130 km/h
Obligatory rescue lane
On Austrian freeways and expressways, the scape route has been mandatory since January 1, 2012. This is a lane between the individual lanes that must be created by the road users in case of traffic jams or stagnant traffic in order to enable rapid progress for emergency vehicles. The rescue lane may only be used by the police, fire brigade, rescue services, road and breakdown services. Illegal use of the rescue lane is a punishable offence!
Why should I visit St. Pölten?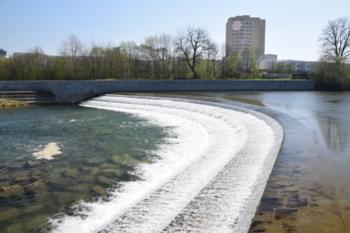 Saint Pölten is the capital of Lower Austria and has about 50.000 inhabitants. In the area of the city center, the Roman settlement Aelium Cetium existed from the 2nd to the 4th century. Later the settlement was called Traisma. St. Pölten is a modern industrial town with a baroque center and has been a town charter since 1159. But St. Pölten is more than baroque buildings and modern architecture. Here you can live and experience, relax and enjoy. Here you don't have give up anything: Whether local recreation, sports, enjoyment, art or culture - everything is possible in St. Pölten. It offers you a historically grown, beautiful city center and an abundance of parade buildings from baroque, art nouveau and modern times. St. Pölten has a year-round, varied cultural and event program with its own cultural district. For the shopping tour there is a good branch mix for shopping experiences in Austria's second oldest pedestrian zone and in the shopping centers. A wide variety of restaurants and accommodation facilities welcome tourists.
.