Exploring Nicaragua: Hire a car at Augusto C. Sandino International Airport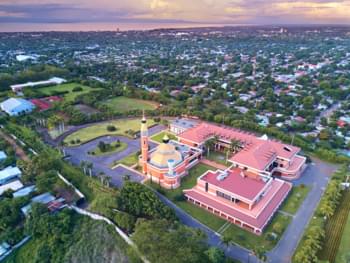 View over Managua
If you land at Augusto C. Sandino International Airport you can hire a hired car on site and explore Nicaragua on your own. Nicaragua with the capital Managua is not yet a top travel destination. Therefore you will have even more fun when you start with a hired car at Managua Airport and explore the country. Book your desired hired car online in advance and pick it up comfortably at Augusto C. Sandino International Airport car hire. On Driveboo.com you can compare car hire prices and book the best deal for your needs. So nothing stands in the way of an exciting trip through Nicaragua with a hired car. Look forward to charming cities, breathtaking nature and warm people in Managua, Nicaragua.
Information about Managua Airport
Full name: Aeropuerto Internacional Augusto César Sandino
Opening: 4 July 1968
IATA code: MGA
Largest and most important airport in Nicaragua
Annual passenger volume: 1.5 million
Airlines and destinations from Managua:
The options for your perfect hired car at Augusto C. Sandino International Airport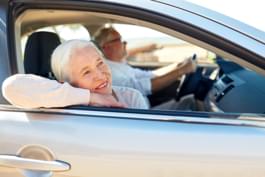 The perfect hired car for you
A perfect holiday includes many things. But one thing is essential for a road trip: the right hired car! On our portal you can select other options besides the hired car model. This way you do not take any risk and can experience an unforgettable trip through Nicaragua.
With a fully comprehensive insurance without excess you will also travel stress-free. Even in the event of an accident, you will not incur any further costs.
Car Hire MODEL
Is the choice between a small car, SUV or minivan for your trip through Nicaragua not so easy? Then it is best to first find out what your biggest needs are. Are you travelling with the whole family and have a lot of baggage with you? Then you should tend to a minivan, because there is certainly enough space for everything. On the other hand, if you would like to go off-road in the nature of Nicaragua, we recommend an SUV. If you want to drive directly from Managua airport to the city centre for a city trip, a small car is sufficient.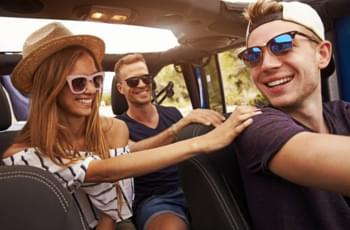 Discovering the city in a small car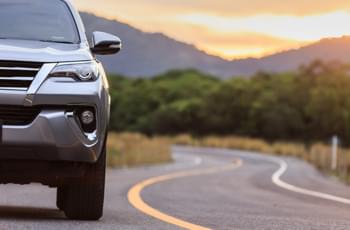 Hire an SUV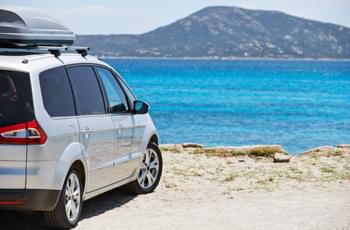 Enough space in the minivan
ADDITIONAL OPTIONS
In order to adapt the hired car even better to your wishes, you can select additional equipment features such as air conditioning, automatic transmission and four-wheel drive. In addition, you can use the search mask to choose the following inclusive services: all kilometres free, fair fuel regulation (full/full) and immediately available.
What should I pay attention to in Nicaragua with my hired car?
If you book a hired car at Augusto C. Sandino International Airport and want to explore Nicaragua with it, you should pay attention to some things in the traffic. In Nicaragua, right-hand traffic applies. The roads are often in bad condition and not tarred. Especially at night you should drive especially carefully with your hired car, because vehicles often drive without lights and pedestrians unexpectedly cross the road. The speed limit is usually 50 km/h in towns, 80 km/h on country roads and 100 km/h on motorways. However, always pay attention to the respective signs. Driveboo.com wishes you a good and above all safe journey in Nicaragua!
In case of an emergency, you can reach the appropriate facilities by calling the following emergency numbers:
Police: 118
Ambulance: 128
Fire brigade: 115
By hired car to the most popular sights in Managua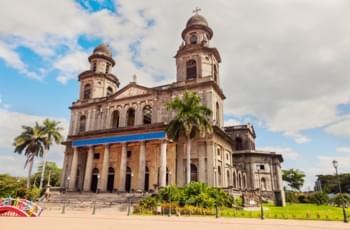 Old cathedral of Managua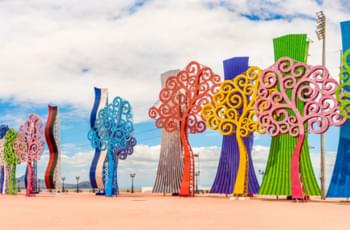 Trees of Life in Malecon Park
OLD CATHEDRAL
The Old Cathedral Santiago de Managua was built in 1925 in the capital Managua and consecrated in 1946. Today the cathedral is a ruin since the building was heavily destroyed by an earthquake in 1972. Take a hired car to Plaza de la Revolucion and explore the fascinating cathedral. Afterwards you can take a hired car to the Catedral Metropolitana de la Inmaculada Concepción de María de Managua, which is the successor to the Cathedral and was completed in 1993.
Loma de Tiscapa
Loma de Tiscapa is a volcanic mountain located in the city of Managua and can be easily reached by hired car. From the top you have a wonderful view over Managua and the surroundings of the capital. You can also see souvenirs from the history of Nicaragua.
More Highlights
Malecon Park
Playa Montelimar
Palacio de la Cultura
Revolution Square