Hireal car Nicaragua: Between the Pacific & Caribbean Seas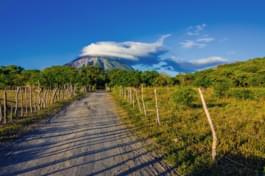 On the road in Nicaragua
Nicaragua in Central America is best explored by hireal car. Nicaragua is still quite unknown to many people as a tourist destination, which is why you don't have to worry about tourist flows during your holiday. Drive with the hireal car to the charming small towns and get to know the hearty people of Nicaragua. On your journey you will get to know a mixture of history, culture and nature. What are you waiting for? You can find the right vehicle for your holiday in Nicaragua on Driveboo.com!
Car hireals in Nicaragua: Get your hireal car here
In Nicaragua you can pick up a hireal car in the city centers or at one of the airports. Book your desired car online in advance and pick it up conveniently after your arrival in Nicaragua at one of the pick-up stations. In the table below you will find a selection of car hire locations as well as their distance from Managua Airport:
The top sights of Nicaragua
In Nicaragua there is something for every taste. Look forward to enchanting beaches, exciting cities and breathtaking nature. Drive through Nicaragua in a hireal car and see for yourself.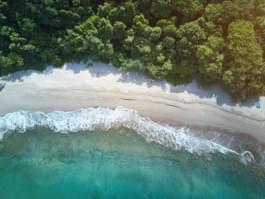 Lonely beach in Nicaragua
The paradisiacal little island Corn Island lies about 80 km off the coast of Nicaragua. Here you can completely relax on lonely sandy beaches, because there will be no other tourist. If you want to do some sports, you can take a walk on the island, which is only 4 square kilometres in size. Corn Island is truly a paradise on earth!
On this island you will definitely find what you are looking for: pure peace and relaxation!
Mombacho is a volcano near the city of Granada. Drive with your hireal car to the nature reserve and experience the unique flora and fauna in an area of tropical rainforest. Here you can marvel at over 700 diffehire plant species and then hike up the volcano.
During your trip to Nicaragua you should also visit the following must-sees:
Masaya
Cerro Negro
Apoyo
Concepción
Maderas
Granada Cathedral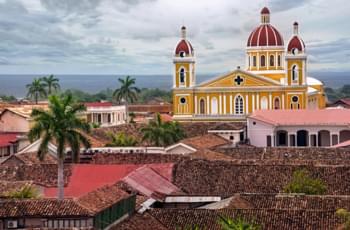 Granada Cathedral, Nicaragua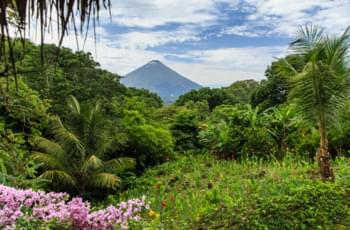 Visit the vulcano Concepción in Nicaragua