Hireal car Auckland Region: Explore New Zealand on your own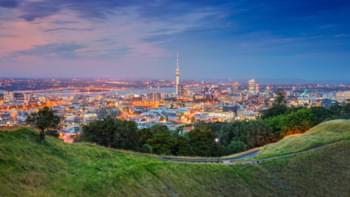 View over Auckland
Have you ever wanted to explore the Auckland Region of New Zealand by hireal car? Then now is the time to do so. On Driveboo.com you can compare the offers of car hire companies in Auckland and book the right car at the best price. Explore New Zealand's unique nature and cruise with your hireal car through the capital of the same name, Auckland. The Auckland Region in particular has a lot to offer its visitors. With the right hireal you will enjoy an exciting road trip through Auckland and the rest of New Zealand.
Things to know about the Auckland Region
The Auckland Region is located on the North Island of New Zealand.
Capital: Auckland
Population: 1.4 million
Area: 5,048 square kilometres
Neighbouring regions: Northland Region, Waikato Region
There are many islands in the Auckland Region of New Zealand.
Which hireal car is suitable for my trip through the Auckland region?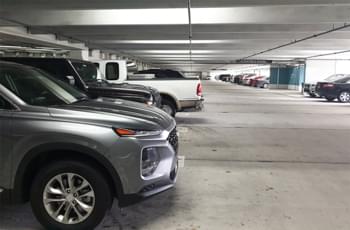 No problems with an SUV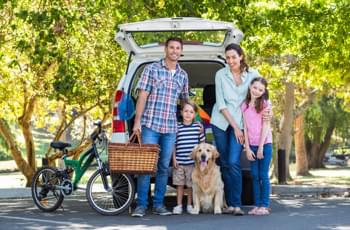 Minivan: Enough room for the whole family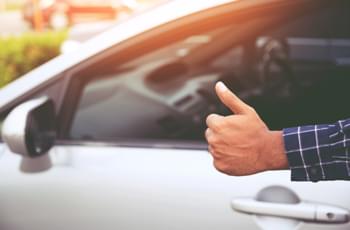 Easy parking with a small car
SUV
Are you an adventurer? Would you like to drive off-road in a hireal car and embark on an exciting hike? Then we suggest you book an SUV as a hireal car in Auckland. This way you won't get stuck even in rough terrain.
Minivan
If you travel to Auckland with friends or family, you probably have a lot of baggage with you and therefore need a spacious hireal car. A minivan offers plenty of space for baggage and passengers. So you can start your well-earned holiday in New Zealand completely relaxed.
SMALL CAR
If, on the other hand, you are a city fan and do not need much space in your hireal car, then a small car will do. These are manoeuvrable and fit into even the smallest parking space. Look forward to a pleasant stay in the capital Auckland.
With a hireal car through Auckland
If you are travelling by hireal car in Auckland, you should not miss a trip to the following places of interest:
Sky Tower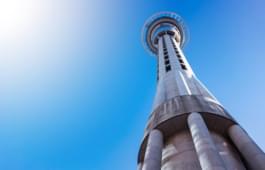 Sky Tower in Auckland
The Sky Tower is the 220 meter high landmark of Auckland. From the viewing platform of the tv tower you have a magnificent view over the entire city. Enjoy the 360-degree panoramic view at sunset. This excursion is definitely worth it.
It is best to leave your hireal car nearby and then explore the surroundings on foot. End the evening with a few drinks in one of the restaurants or in a bar.
Port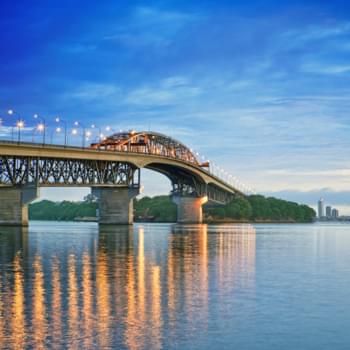 Auckland Harbour Bridge
Auckland has two major ports. With a hireal car you should visit at least one of them. You can walk along the harbour and watch the sailing boats.
If you are adventurous, you can also book a sailboat trip through the port of Auckland. If you are lucky, you can even steer the boat yourself and sail under the Harbour Bridge. This experience is guaranteed to last for a long time.
Once back on land, you can stroll along the harbour and enjoy a delicious dinner in one of the harbour restaurants at the end of the day.
Waiheke Island
From Auckland you should also drive 18 km to Waiheke Island by hireal car. Park your hireal car and take the ferry to the island. Here you will find numerous beaches for swimming as well as countless wineries. Look forward to delicious ice cream, tasty wine and beautiful views.
Traffic rules in New Zealand
In New Zealand there is left-hand traffic.
Speed limits: 50 km/h inner cities, 100 km/h out of town
Seat belts are obligatory for all passengers.
No mobile phone behind the wheel
No overtaking if there are continuous yellow lines, no stopping if there are yellow lines at the roadside
Road trip New Zealand: Explore other cities with a hireal car
There is so much to discover in New Zealand. So why not explore other cities on the North Island by hireal car? With the right hireal car you are always mobile and can drive flexibly to your desired locations. The following cities should be on your list: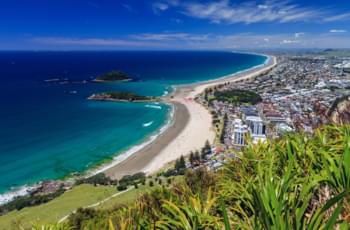 Beach in Tauranga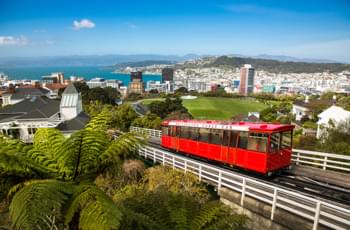 Discovering Wellington
Tauranga: Tauranga is located on the east coast of New Zealand's North Island and is a popular holiday resort. The climate here is sunny and mild, making the area an important cultivation area for kiwi and citrus fruits. But Tauranga has so much more to offer. If you are travelling by hireal car, you can drive flexibly from one dream beach to the next. Tauranga has plenty of them!

Explore the Bay of Plenty with the most beautiful beaches in the region and then drive to Mount Maunganui. From the summit you have a magnificent view over the city.

Napier: The journey continues to Napier. The city centre of Napier is reminiscent of a film set from the 1930s. Here you will find art deco everywhere. In addition, wine lovers are at exactly the right address in Napier. Hire a car and drive to Hawke's Bay, one of the region's most important wine-growing areas, for a wine tasting session.

And don't miss the scenery around Napier, Te Mata Peak. The sunset from the summit is a dream!

Wellington: A trip to Wellington should also be on your list. Wellington is the capital of New Zealand and is located at the southernmost end of the North Island. Treat yourself to a ride on the cable car, visit one of the museums and stroll through the botanical garden.

Boredom is guaranteed to be a thing of the past in Wellington.

Distances: The table below gives you an overview of the distance from each city to Auckland.