Compare and book cheap rental cars at Auckland airport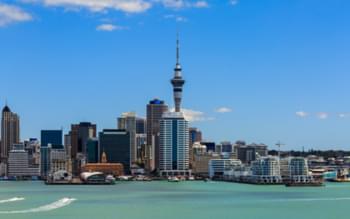 Auckland Airport: perfect place to start your journey
New Zealand is a stunning travel destination. New Zealand has a diverse landscape and is ideal for a road trip. The capital of the country is Auckland. Where is Auckland? Auckland is the most populous city in the otherwise sparsely populated New Zealand and is located in the northern part of the North Island. Hire a car at Auckland Airport. With about 1.4 million inhabitants and an area of over 5000 km² it is considerably larger than the state capital Wellington.
The Auckland region is also home to the country's main airport, AKL International Airport. What is the city of Auckland known for? Besides a beautiful, active city center, Auckland has a lot of nature to offer. There are 50 inactive volcanoes in the city area. Extensive parks on the volcanic hills characterize the cityscape. "City of Sails" is the name of the metropolis between Tasman Sea and Pacific Ocean, because nowhere else are there more boats per inhabitant.
Is it worthwhile to hire a car in New Zealand? Many New Zealand travellers decide to hire a car from a car hire company to explore the diverse landscapes. What is the landscape like in New Zealand? Beautiful coastal roads, extensive hilly landscapes, subtropical rainforest and volcanic areas alternate. It is advisable to compare the cheapest rental cars at Auckland airport before you start your trip. On Car Hire Check you will find the best offer for a hired car at Auckland Airport.
AKL International Airport - the entry to beautiful New Zealand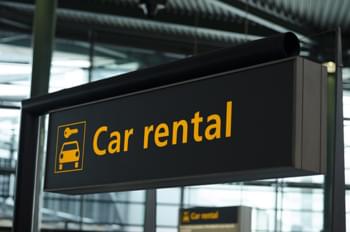 Find easily your hired car at the Auckland Airport
Most international guests arrive at AKL International Airport. Auckland Airport is located just outside the city in the Manukau district on the southern edge of the Mangere district. It is an important hub for airlines in the Pacific region. Like most airports in New Zealand, Auckland Airport is not very large by international standards. There are two terminals at Auckland Airport, one for domestic flights and the other for international flights.
Further important airports in New Zealand:
Picking up your hired car at the Auckland Airport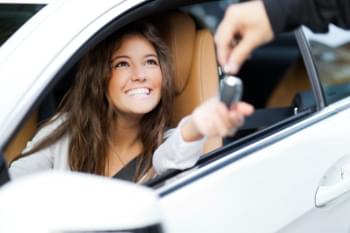 Picking up your hired car directly upon arrival
Where do I pick up my hired car at Auckland Airport? At AKL International Airport, rental cars can be picked up directly from a car hire company in the terminal or from a supplier located outside the airport grounds. A number of well-known car hire companies have information desks on the first floor of both terminals. Here, travelers can find out where to pick up a car booked online or hire a car directly on site. Not every car hire company at Auckland Airport has an information desk at the terminals. Some branches are located outside the airport grounds. To make sure you can still hire a car and pick it up quickly, there is a free shuttle service that will take you from the airport to the car hire office in just a few minutes. If you wish to contact a car hire company outside the terminals, this is usually possible via a toll-free service number at the airport.
Important things about the (AKL) International Airport
The airport is conveniently located for exploration and sightseeing tours by hired car. Interesting destinations near Auckland Airport:
New Zealand is best to explore by a personal hired car
New Zealand is ideal for exploring by car. With a national and international car hire company you can hire a car in different sizes. We guarantee you a reasonable price directly at the airport in New Zealand. After passing through passport and customs control, you can hire a hired car at AKL International Airport at low cost to be mobile and independent. Auckland and its surroundings offer many fascinating sights that can be reached quickly with a hired car from a car hire company.
Facts and information about the capital of New Zealand
Mix of big city and port city
The High Street with its stores, cafés and restaurants invites you to take a leisurely stroll.
Experience a relaxed atmosphere of Auckland in the city center
Garnet Road: mudflat walks with views of the Auckland skyline
Two large, natural harbor bays
Car hire Auckland: Between Sky Tower and Volcanoes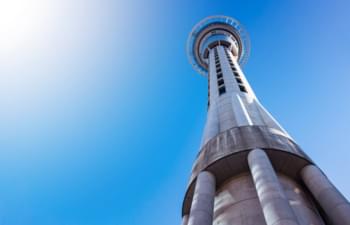 Enjoy a view from the Auckland Skytower
The Sky Tower dominates the skyline of Auckland. You will be able to enjoy a fantastic view over the city, the surrounding area and the ocean. A special attraction is the Skyjump. This is a base jump with a computer controlled wire rope from the tower. To relax you can have a picnic in one of the numerous parks. Auckland. In the city area there are 50 inactive volcanoes, which are covered by large green areas. The natural hilly landscape offers numerous beautiful vantage points for a good view over the city. The largest city park is Auckland Domain, a popular meeting place for residents and tourists.