Exploring Auckland and New Zealand by hired car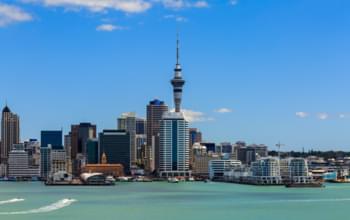 Auckland is the largest city in New Zealand, with a population of about 1.5 million. A good third of the country's population lives here. The vast country, which is spread over two islands called North and South Island, is perfect to explore with a hired car. Via Driveboo you can compare the offers of the car rentals in Auckland and book your hired car online quickly and easily.
Exploring Auckland by hired car in summer
Auckland and New Zealand offer a fantastic mix of city and nature. With a hired car you can completely enjoy the independence and within a very short time you are at dreamlike places in the free nature with landscapes that seem to have sprung from your dreams. What could be better in the summer than lying on the beach in the heat and just enjoying your holiday? Below are some beaches in Auckland that you definitely need to visit.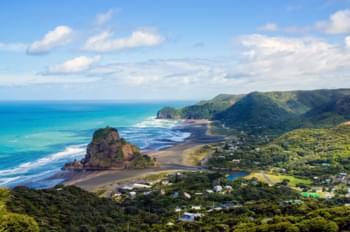 Takapuna Beach: approx. 10 km
Mission Bay Beach: about 8 km
Te Henga (Bethells Beach): approx. 36 km
St Heliers Beach: approx. 11 km
Whatipu Beach: approx. 42 km
Piha Beach: approx. 40 km
Red Beach: approx. 35 km
Where is the best place to hire a car in Auckland?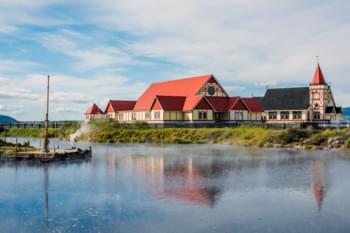 Both in the city and at the airport numerous car hire agencies are waiting for you. You can choose the pickup location according to your plans. If you arrive at Auckland Airport (AKL) and want to be flexible from the start of your trip with a hired car, cheap car hire is available right at the airport. There are several providers with rental cars in different categories. Do the check and get a detailed overview with the providers and available vehicles!
Is there a toll in New Zealand?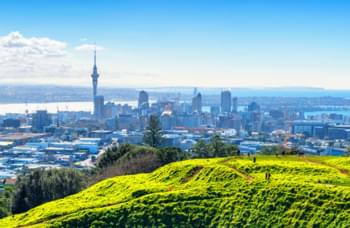 At the moment there are three toll roads in New Zealand, all on the North Island: North of Auckland, you must pay to drive on the Northern Gateway Toll Road, and near Tauranga, the Tauranga Eastern Link Toll Road and Takitimu Drive Toll Road are toll roads. To pay, we recommend that you use the online service. Although it is also possible to pay at vending machines or by phone. However, additional fees will be charged. You can pay in advance or up to five days after your trip with the hired car. Otherwise, there will be additional costs and a handling fee of 40 NZ dollars will be charged.
What are the speed limits in New Zealand?
Interurban: 50 km/h
Out of town: 100 km/h
A speeding ticket can cost up to 650 NZ dollars. Prices varybetween 30 and 650 NZ dollars - depending on how fast you were driving. By the way, car hire companies charge an extra 60 NZ dollars for processing your ticket. However, you can avoid this fee if you pay directly at the nearest police station.

What insurance is needed for car hire in Auckland?
When hiring a car, regardless of the country, you should always choose the insurance "fully comprehensive without excess" for your own protection. Furthermore, you should pay attention to a high liability coverage. The liability should cover at least a damage sum of one million euros, even a sum of 7.5 million would be better.
Do I have to pay a higher hired car deposit in Auckland?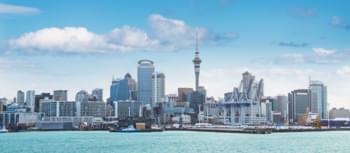 All car hire providers require a deposit, the amount of the deposit varies from car hire company to car hire company. However, it depends primarily not on the currency, but on the vehicle type. If the hired car is returned without damage, the previously charged amount will be credited back to the credit card or you will optionally be refunded your cash deposit.
How to include an additional driver for the hired car:
Who does not want to spend the whole time of the stay in Auckland and in New Zealand alone at the wheel, which can include a additional driver for the hired car with the car hire. Usually a small additional fee is required for this, a price that is often settled per rented day. There are however also offers, which include a additional driver free of charge. Here an online comparison is worthwhile in advance.
Fueling in Auckland: All about fuel!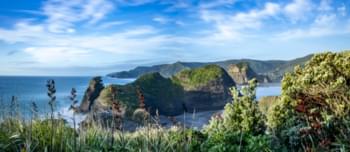 Earlier or later, you will not be spared the trip to a gas station. Basically, there are very many gas stations in New Zealand. However, the opening hours can also sometimes put a spoke in your wheel if you drive on the last drop. That's because outside of the major cities, many gas stations close at 8 p.m. and are completely closed on Sundays.
When is it worth travelling to Auckland?
The seasons in New Zealand are exactly the opposite of those in Germany. In our summer, it can snow in New Zealand. And when we're freezing in fur coats, Kiwis are swimming in the ocean. The peak season is in the summer there from December to February. At this time, however, prices are also the highest. Not least because this also coincides with the New Zealand summer holidays. In March and April, the weather is usually still stable with pleasant temperatures, but prices are already falling. Therefore, these two months are seen as the best time to travel. In April, car hire prices can be 50 percent lower than in the summer.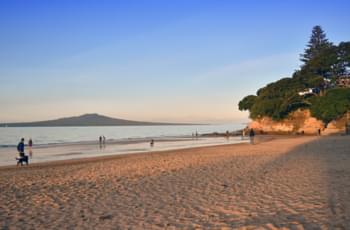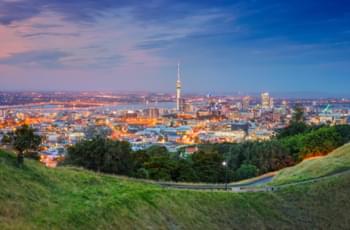 Discover Auckland and surroundings by hired car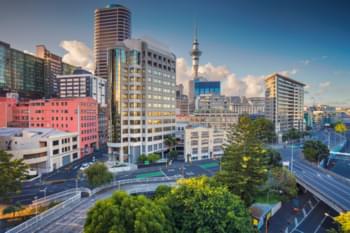 Auckland may be the largest city in the country, but those used to real big cities will be surprised: Auckland doesn't feel like an anonymous metropolis. Due to 52 inactive volcanoes, the landscape is characterized by extensive parks and green spaces right into the center. The multicultural flair reflects the cosmopolitanism. The numerous sea bays also contribute their part to the external image of the city. They are also the reason for the nickname City of Sails - City of Sails.