Book a hired car in Washington DC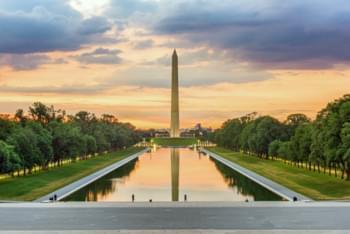 Unterwegs in Washington D.C.
In the mood for an exciting trip by hired car to Washington D.C.? Everyone knows Washington D.C. At least in name. Everyone knows that it is the capital of the USA, the seat of the president. If you are planning a trip to the East Coast of the USA and would like to visit Washington D.C., you should book a flight to Washington Dulles International Airport (IAD), get in a hired car there and drive off. The hired car is ready for you if you have cleverly employed it. What do we mean by that? It's very simple: You book one in advance with driveboo so that you can pick it up directly at the airport. This is where the offers are cheapest, the selection the largest and the opening hours the longest.
Discover Washington D.C. by hired car
Washington is the seat of government and since 1800 the capital of the States. That's why the city is something very special right from the start. About 700,000 inhabitants live directly in the city, in the metropolitan region there are about 8.5 million inhabitants. The very sight of the White House or the Capitol or the Lincoln Memorial will make your heart beat faster.
Experience winter fun in Washington D.C.
When you travel to Washington, D.C. in winter, you can look forward to a whole range of winter activities. Stroll through winter markets and marvel at ice sculptures. In winter, Washington D.C. has so much to see and do. If you're in Washington D.C. for the Christmas holidays, be sure to check out the National Christmas Tree. It's a sight you won't soon forget. If you want to be completely flexible on your winter trip to Washington D.C., the best option is to hire a car. That way, you can reach all of your desired destinations independent of public transportation. What are you waiting for? Winter in Washington D.C. is waiting for you.
Hire a car in Washington D.C. - Getting there
Fly directly to Washington Dulles International Airport (IAD). It is located about 26 miles west of the city and is a hub of United Airlines. Approximately 22 million passengers are handled here every year. It's easy to imagine that things are rather stressful here. Good, if you already know on arrival that a hired car is available and waiting for you to be picked up. You should know in advance that you need an entry permit. This so-called ESTA document is easy to obtain and costs a small amount. You can ask a search engine about the details. As being said - this procedure is simple. The climate is relatively pleasant. The temperature differences are somewhat extreme. Winters are cool and sometimes snowy, summers are almost subtropical. Expect temperatures in summer to often exceed 30 degrees Celsius. You should adjust your clothing accordingly. But be careful because everything inside will be cooled down with AC.
Traffic rules in Washington D.C. - All you need to know
The clichés spread in films are true. The Roads are gigantic, wide, multi-lane, often long straight and heavily trafficked. In metropolises, the bumpers line up. Those who race on the lush highways will be asked to pay. We therefore recommend a passive driving style. Keep in mind that you can be overhauled on both sides.
Speed limits in the US
Penalties for driving too fast
These penalties may apply if the speed limits are not observed:
Parking in Washington D.C.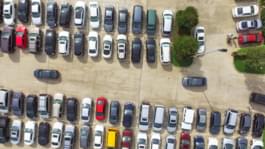 Parking the hired car
In itself, the parking situation in the cities of the states is quite easy to describe. Don't park anywhere you're not allowed to. Otherwise it will get expensive. Hydrants and entrances must be kept free without exception. The marked parking spaces are generously laid out. Parking garages are easy to find. Payment is simple. A credit card is usually sufficient. Cash also works.
Deposit for the hired car
Whenever you hire a car, you must leave a security deposit, the bail. If anything is damaged, the rental company wants to be on the safe side as far as the costs are concerned. If nothing is damaged, you will get the deposit back immediately.
Roadtrip through the USA - additional driver for the hired car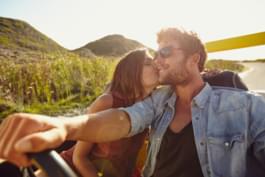 More fun with the additional driver option
Maybe there are vacations where a second driver is superfluous. They certainly are not in the US. Keep in mind that the distances are often very long and it is pleasant to be able to take turns. For this to be possible, you must include a second driver in the contract. The costs involved are shown on driveboo.
Which telephone numbers are important when driving a hired car?
Hire a car and take a trip around Washington
If you have time and want to discover the East of the USA, you can start your round trip in Washington and discover great cities and coasts. A good hired car trip should be planned in any case. Bring some peace and defensive driving with you into the traffic, then you will experience a relaxed journey with many highlights.
The best sights with the hired car
Lincoln Memorial
Museum of Natural History
White House
Washington Monument
Capitol
Library Congress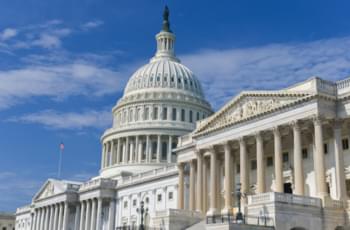 Capitol, Washington D.C.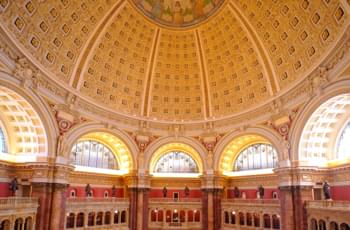 Library of Congress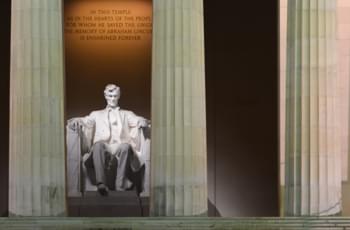 Lincoln Memorial
When is the best travel time for Washington?
Those who are not afraid of the heat can travel to Washington at any time from May to September. If you can withstand the cold and are not afraid of snow, you can also do so in winter. But beware: We warn against occasional blizzards that may not make your winter holiday very pleasant.