Drive around Great Britain with a hireal car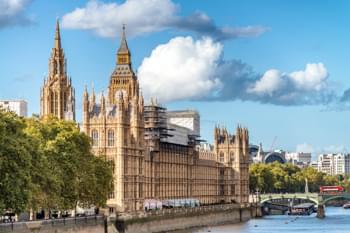 Westminster Palace in London
Book a hireal car and discover Great Britain on your own! Great Britain consists of England, Wales and Scotland and offers a great variety of attractions that you will reach best by hireal car. Being a year-round destination, it is considered Europe's most popular holiday spot.
Those who are into outdoor activities will enjoy the many Welsh award-winning golf courses, English hiking trails, and Scottish lochs, whereas city-lovers should head for one of the country capitals by hireal car - London, Cardiff, or Edinburgh.
The best way to explore Great Britain's diversity is to a hire a car. With DriveBoo, you will have a unique opportunity to compare diffehire car hire offers and to book your hireal car online.
What is the best place to hire a car in Great Britain?
Every major city in Great Britain offers a wide selection of car hire companies. Due to the fact that most travellers arrive in Great Britain by plane, the best place to hire a vehicle is often at one of Great Britain's airports.
The main airports in Great Britain include
What about the insurance of my hireal car in Great Britain?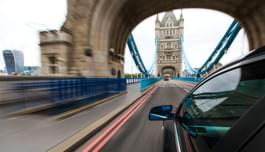 Stress-free travels with the right insurance
Hiring a car in Great Britain leaves you with a plethora of insurance options. You can purchase a non-compulsory insurance covering such types of risk as vandalism, injury, vehicle damage, theft, etc. However, the legal minimum is to have third party insurance.
It is vital to read the terms and conditions of each agreement carefully in order to make an informed and mindful choice about the type of the insurance you want to pursue. You should always choose full insurance for your hireal car for both your own and your passengers' protection.
Great Britain's main traffic regulations
Great Britain follows the left-hand traffic system; therefore, inexperienced drivers are advised to first practice their skills on less busy roads.
It is forbidden to use a mobile phone while driving around Great Britain.
Phones can be only used when you are parked up in a safe and appropriate place.
You can only use your phone in emergency situations.
In case of emergency situations dial either 999 or 112.
Both the driver and the passengers are required to wear seatbelts.
The fine for not wearing a seatbelt is up to GBP 440.
The only exception to this rule is when the driver is reversing the vehicle.
Remember to follow parking signs and markings. Fines for illegal parking start at GBP 60.
Items that you are advised to have while driving around Great Britain:
spare bulbs
warning triangle
reflective jacket
first-aid kit
fire extinguisher
What are the speed limits for cars in Great Britain?
Great Britain follows the imperial system when it comes to road signs; thus, all limits are provided in miles per hour, where 1 mile equals 1.61 kilometres. It's important to remember that it is rather unusual to see speed limit signs on the roads unless the speed limit differs from the standard limits.
Places you should see with your hireal car in Great Britain
Great Britain is a real treasure trove of tourist attractions, all to be discovered with your hireal car. Below, you will find a number of examples of Great Britain's highlights. However, there are many more just waiting to be explored:
Stonehenge
Located around 10 miles from Salisbury, Stonehenge is Britain's most popular and world-known monument. It dates back to ancient times, and attracts many thousands of visitors each year. The Bronze Age stone circle was placed in its present spot in the period between 3000 and 1500 BC. Stonehenge is believed to have served as a type of religious centre used for ceremonies.
Edinburgh Castle
Considered Scotland's best-known fortress, Edinburgh Castle has been dominating the skyline of the city since the 13th century. The castle grants its visitors spectacular views of many city landmarks and monuments, including the Esplanade, the Palace of Holyroodhouse, Princes Street, and the Royal Mile.
Loch Ness
Loch Ness is one of the top tourist attractions worldwide. According to the legend, the lake is home to a mythical monster known as Nessie. In order to learn more on the topic of the monster, you should visit the Loch Ness Exhibition located at the Drumnadrochit Hotel. Not far away from Loch Ness, there is also the stunning Urquhart Castle.