Hireal car Tasmania: Discover "Tassie" up close
Fancy an exciting trip by hireal car through Tasmania? Tasmania, also affectionately called "Tassie" by the locals, already sounds like an adventure. And that's exactly what you can experience when you drive your own hireal car through the Australian state of Tasmania. Tasmania is separated from the mainland. Within a short time you can explore diffehire cities and landscapes by hireal car. Visit the capital Hobart, go on hikes with spectacular views or relax on the beach. The state of Tasmania is sure to captivate you. You can book the right hireal car for your trip through Tasmania on Driveboo.com. Our portal compares the offers of car hire companies in Tasmania and shows you the best price. Look forward to an unforgettable trip by hireal car through Tasmania.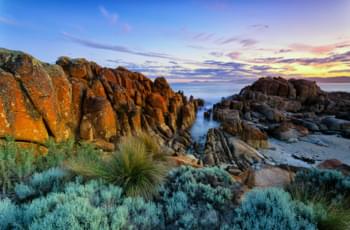 Beerbarrel Beach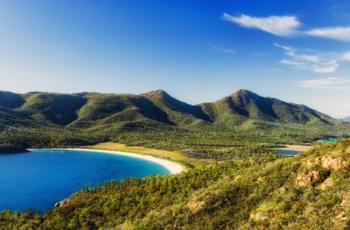 View over Wineglass Bay
The island of Tasmania was discovered in 1642 by the Dutch sailor Abel Janszoon Tasman and named after him.
Where can I hire a car in Tasmania?
In Tasmania you can find car hires at the following locations:
Burnie Airport
Hobart
Huonville
Things to know about Tasmania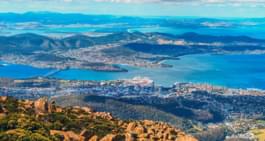 View over the capital Hobart
Tasmania is a federal state of Australia that lies 240 km south of the mainland in the Indian Ocean. The capital of the largest island of the Australian Confederation is Hobart. A total of 525,000 people live in Tasmania, which corresponds to a population density of about 7.5 inhabitants per square kilometre. You can easily reach Tasmania by ferry from Melbourne. The crossing takes about 10 hours. Alternatively, you can reach Tasmania by plane.
When is the best time to travel to Tasmania?
If you hope for stable weather during your trip through Tasmania, you should go during the months of December to February in the summer months. Especially in the north of the island as well as in the eastern half you can expect a lot of sunshine and pleasant temperatures at this time of the year. However, the landscapes will no longer shine in a lush green. Below you will find a climate table of Hobart:
Explore the capital Hobart with a hireal car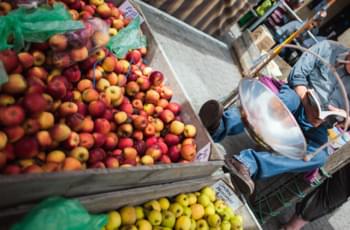 Fresh apples at the Salamanca Market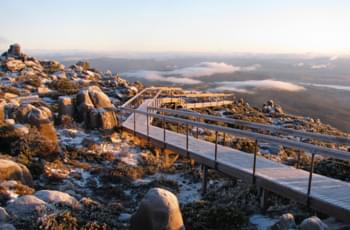 On the way to Mount Wellington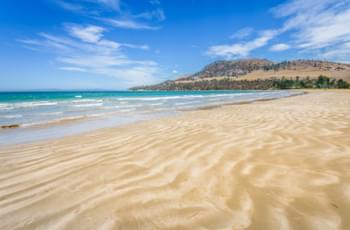 Seven Mile Beach
Since you will probably arrive in Hobart by plane, a few days stay in the capital is a good idea. Hobart is located directly on the coast in the south of the island and is Tasmania's largest city. Stroll through the small city centre, visit the Salamanca Market and Battery Point. On rainy days you can visit the world famous Mona Museum and as soon as it gets better again, spend some time at the harbour and on the coast. Not far from Hobart is Mount Wellington, from where you can enjoy a magnificent view over the capital. It is best to hire a car for excursions in the surrounding area. So you are always mobile and can drive flexibly to your desired places. Don't miss the beaches of Kingston and Seven Mile Beach. You can get there comfortably with your hireal car.
An excursion with the hireal car in Tasmania's fascinating nature
Bruny Island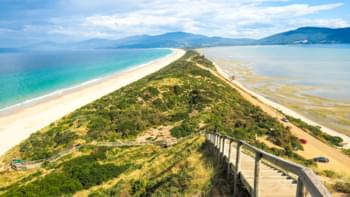 "The Neck" on Bruny Island
Bruny Island is a small island south of Tasmania. The northern and southern parts of the island are connected by a narrow headland. In the southern part there are some of the highest cliffs of Australia with almost 200 meters. Hiking fans will float on cloud seven on Bruny Island. Here there are numerous hiking trails that will lead you past dreamlike bays again and again. If you join the Bruny Island Tour, you will see sea lions and perhaps even dolphins and whales. Also a drive over the headland "The Neck" is worth a trip. From a vantage point you can overlook the promontory and a small beach. When it dawns, you can even see penguins here. Take the car ferry from Kettering to Bruny Island and look forward to the breathtaking nature.
Freycinet National Park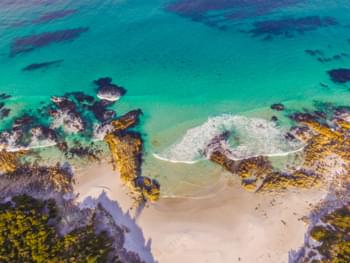 Visit the Friendly Beaches
Freycinet National Park is located on Tasmania's east coast and is home to one of the most beautiful beaches in the world: Wineglass Bay. Leave your hireal car in the National Park's Car park and walk just 30 minutes to the first viewing platform. From here you can overlook the perfectly rounded bay with turquoise blue water and white sandy beach. But of course you don't just want to see the beach from above, you want to feel the sand between your toes. So you should invest the 45 minutes walk to get down. Alternatively, you can hike up Mount Amos, from where you have an even better view of the bay.
Insider Tip: Drive to the Friendly Beaches in the evening by hireal car. Directly behind the bushes you can find a breathtakingly beautiful sandy beach as well as a rocky coast. Kangaroos swarm here in the evenings!
MORE HIGHLIGHTS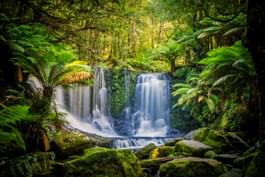 Fascinating Horseshoe Falls
Bicheno
Bay of Fires & St. Helens
Narawntapu National Park
Cradle Mountain-Lake St. Clair National Park
Horseshoe Falls im Mount Field National Park
Southwest National Park
Maria Island
What traffic rules do I have to follow in Tasmania?
When travelling through Tasmania by hireal car, remember that there is left-hand traffic. There is a speed limit of 50 km/h in urban areas and a maximum speed limit of 100-110 km/h in extra-urban areas and on motorways. It is also important to note that the blood alcohol limit is 0.5 per mille. For beginners, however, the limit is 0.0 per mille. The following table gives you an overview of the most important emergency numbers in Tasmania. If you have an accident with your hireal car, please inform the relevant institutions immediately.