Hired car at Santorini Airport JTR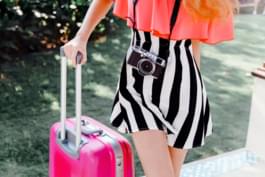 Starting from Santorini airport with your hired car
Will you land at Santorini Airport (JTR) and want to explore the island archipelago Santorini with your own hired car? Then you will make a good decision if you hire your hired car directly after your arrival at one of the car hire agencies at Santorini Airport, as the supply of rental cars on the island is quite scarce. Compare car rentals at Santorini Airport with Driveboo.com from the comfort of your home and pick up your hired car immediately upon arrival at the airport.
Autumn trip to Santorini
You want to soak up the sun again in autumn, but you don't know where to go yet? How about Santorini in autumn? The Greek island is waiting for you with pleasant temperatures and sunshine. Pack your suitcase and off you go to Santorini in autumn. Already when you get off the plane at Santorini Airport, holiday mood will set in. Enjoy an extensive breakfast with a magnificent view over the sea and let yourself be pampered. In the fall, you can take a hired car over Santorini to visit the quaint mountain villages and meet the locals. Afterwards, you can take a walk through the autumn landscape or enjoy a drink on the beach at sunset. Whatever your perfect autumn looks like, you are guaranteed to find it in Santorini.
Where is the car hire pick up location at Santorini Airport?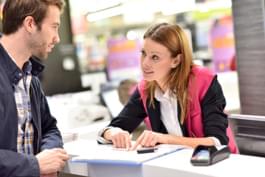 Car hire at JTR Airport
At Santorini Airport (JTR), like almost all Greek airports, the pick-up stations are located directly in the arrivals hall, so you only have to walk a few steps once you have cleared customs.
It is best to book your desired hired car online in advance. This way, you can start your well-deserved holiday right after your arrival at Santorini Airport.
What car hire companies are available at Santorini Airport?
Fortunately, you will also find the globally operating car hire companies at Santorini Airport, so you will meet professionally trained, multilingual staff who will be happy to assist you at any time. In detail, the following companies have established themselves at Santorini Airport:
Hertz
Europcar
Budget
Avance
Where can I refuel the hired car at Santorini Airport?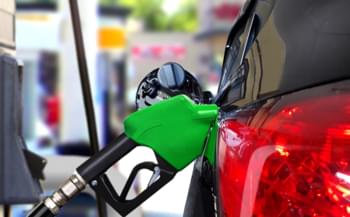 Refuelling a hired car
Unfortunately, there is no gas station available on the airport premises. However, the nearest AP gas station is located at the entrance of Mesaria in just under 1.5 km and another Shell gas station, which is open 24 hours, is located at the exit of Mesaria in the direction of Karterádos, so you can return your car with a full tank without any problems, if you have opted for a fair refuelling arrangement.
Hired car Santorini Airport - Drive to the Island Capital
Should you want to drive directly to the capital of the island, Fira or Thira, after your arrival with your hired car in order to check into your hotel there, then you can cover the distance in just under 10 minutes and go on a first exploration tour right afterwards. Just take a look at the wine museum and be sure to also take a look at the prehistoric museum before perhaps heading to the excavation sites on the island later, or head to the Orthodox church on the very first day of your trip, whose icon paintings are of incredible beauty. Do you want to get a better idea of the size of the island? Then perhaps the following mileage data will help you plan your excursions.
Car Hire DESTINATIONS FROM SANTORINI AIRPORT
The transport connections around Santorini Airport
As mentioned before, you can reach the city center of Fira in just a few minutes with your hired car. However, if you don't want to hop behind the wheel of your hired car right after your arrival, and your hotel doesn't have a shuttle service, then you can also get on your way by bus or cab. The bus runs every 15 minutes daily and costs 1.20 euros and the cab ride costs around 8-10 euros.
Santorini Airport - some information at a glance
Although the Airport Santorini is approached by almost 50 airlines, it is quite clear with only one terminal. However, you do not have to do without anything here, as you will find exchange offices, cafes and duty-free stores, so that you can easily bridge the time until your departure.
Car hire at Santorini Airport: Mobile with the hired car
Breathtaking cliffs, tranquil sandy beaches and deep blue waters, all this awaits you after your arrival on Thira, the largest island of the Santorini archipelago. Since the only 92.5 square kilometres large island archipelago, which actually consists of the islands Thira, Thirasia, Nea Kameni, Palea Kameni, Aspronisi, Agios Nikolaos and Kimina, but has much more to offer than you might think at first glance, it is well worth it to go on a journey of discovery with your hired car.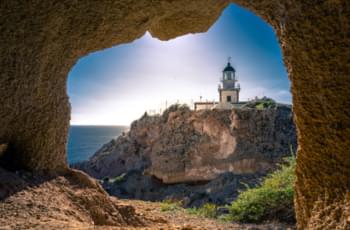 Lighthouse on Santorini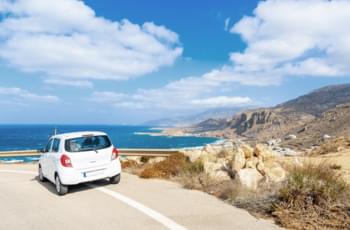 Exploring Santorini by hired car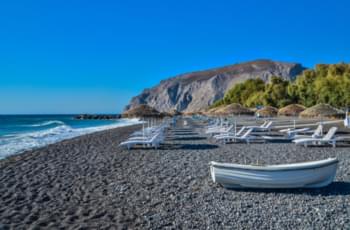 Kamari Beach on Santorin
The North
Why not head north with your hired car and drive to Katharos Beach and visit the Byzantine castle ruins and church in Oia, take a look at the museum or take a day trip to the south of the island with its fantastic White Beach and the contrasting Red Beach, two breathtaking stretches of beach that you should definitely have seen. Don't miss a trip to Kamari Beach.
THE INTERIOR OF THE ISLAND
If, on the other hand, you just want to take a short break from the sweet idleness of the beach, you can take your hired car for a drive towards the center of the island and should definitely make a worthwhile diversion to the lighthouse, the windmills at Emporio or enjoy the view over the entire island from the monastery in Profitis Ilias. An absolute must is a trip to the ruins of Thira near Kamari, but it is best to leave early in the morning, otherwise it will be too hot at lunchtime.
Our tip: Parking spaces are scarce, especially in smaller villages, so it can be worthwhile to hire a small car, with which you are guaranteed to find a shady spot.