Santander Airport car hire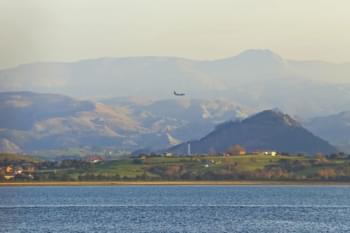 Hiring a car at Santander Airport (SDR) is the optimal way to start an exciting trip through the northern region of Cantabria in Spain. The easiest way to hire a car is in advance. This way, the vehicle is already reserved for you and you can take advantage of price benefits. Find your ideal hired car. You can choose and compare the different types of vehicles and additional services at Driveboo.com price comparison. Where is Santander Airport located? Santander Airport is located about 6 km south of the city center, right next to the city's port. You can therefore reach the city center in only about 15 minutes. With your hired car you can easily reach beaches outside the city. In addition, other destinations in Spain are also easy to reach due to the good infrastructure of the region.
Which companies offer rental cars at Santander Airport?
Here you can find a list of our local partners, where it is possible to hire a car via Driveboo.com:
Avis
CarDelMar
Europcar
Hertz
and many more...
Spend spring and autumn in Santander
Nature and hiking fans take note: Santander has a lot to offer in the spring and autumn months. Look forward to blooming tulip fields in spring and beautiful colors in autumn. The off-season is perfect for extended hikes and walks in Santander. Pack up your hiking boots, book a hired car, and off you go to Santander. There are plenty of varied hiking routes here. Enjoy the tranquility and the view of the enchanting landscape. You can end the evenings in spring and autumn with a delicious meal and a glass of wine.
Which highlights should I not miss with the hired car in Santander?
When you're driving your hired car in Santander, you can explore all the popular attractions on your own. For example, head to the Palacio de la Magdalena, located on the La Magdalena Peninsula. The building is especially popular with architecture fans, as it combines English, French and regional styles. In addition, the Santander Cathedral is worth a trip with the hired car. If the weather is bad, you can visit the Museo Marítimo del Cantábrico in Santander, for example. Here you will find exhibitions on local maritime history, whale skeletons, an aquarium and a restaurant with sea views.
View of the Palacio de la Magdalena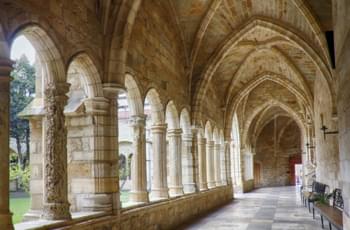 Santander Cathedral
Hire a car at Santander Airport and discover Spain
The region of Cantabria is certainly worth seeing. There are interesting destinations in the vicinity of Santander Airport, but other cities and towns are also not far away with a hired car. Here you can see a table with suggestions for your next hired car round trip.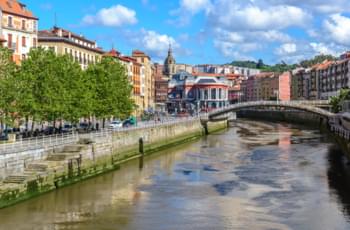 Bilbao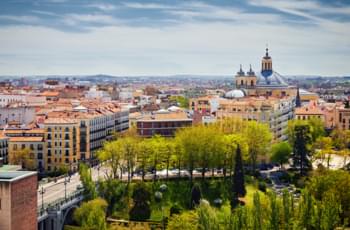 Madrid
What documents do I need to hire a car and drive in Spain?
What documents are necessary to hire and drive a car in Spain? Please make sure to have the following documents with you on the day of rental.
Driving license: You should definitely have your national driver's license with you. At most car hire stations, this European card driver's license is sufficient and no international document is required.
Credit card: To be able to hire a car, you always have to pay a deposit. This is done with a credit card. Please make sure that it is issued in the name of the main driver.
Voucher: The voucher is the booking confirmation of the organizer. Please also bring it with you to the rental station as a PDF on your smartphone or tablet.
Please always keep the vehicle documents issued by the rental company with you. In case of an inspection or accident damage, the police will ask you for this information.